Golden Inu Launches New Crypto Data Simplification Tool For Web & Mobile — Disruptive Tech
Disclaimer: The text below is a press release that is not part of Cryptonews.com editorial content.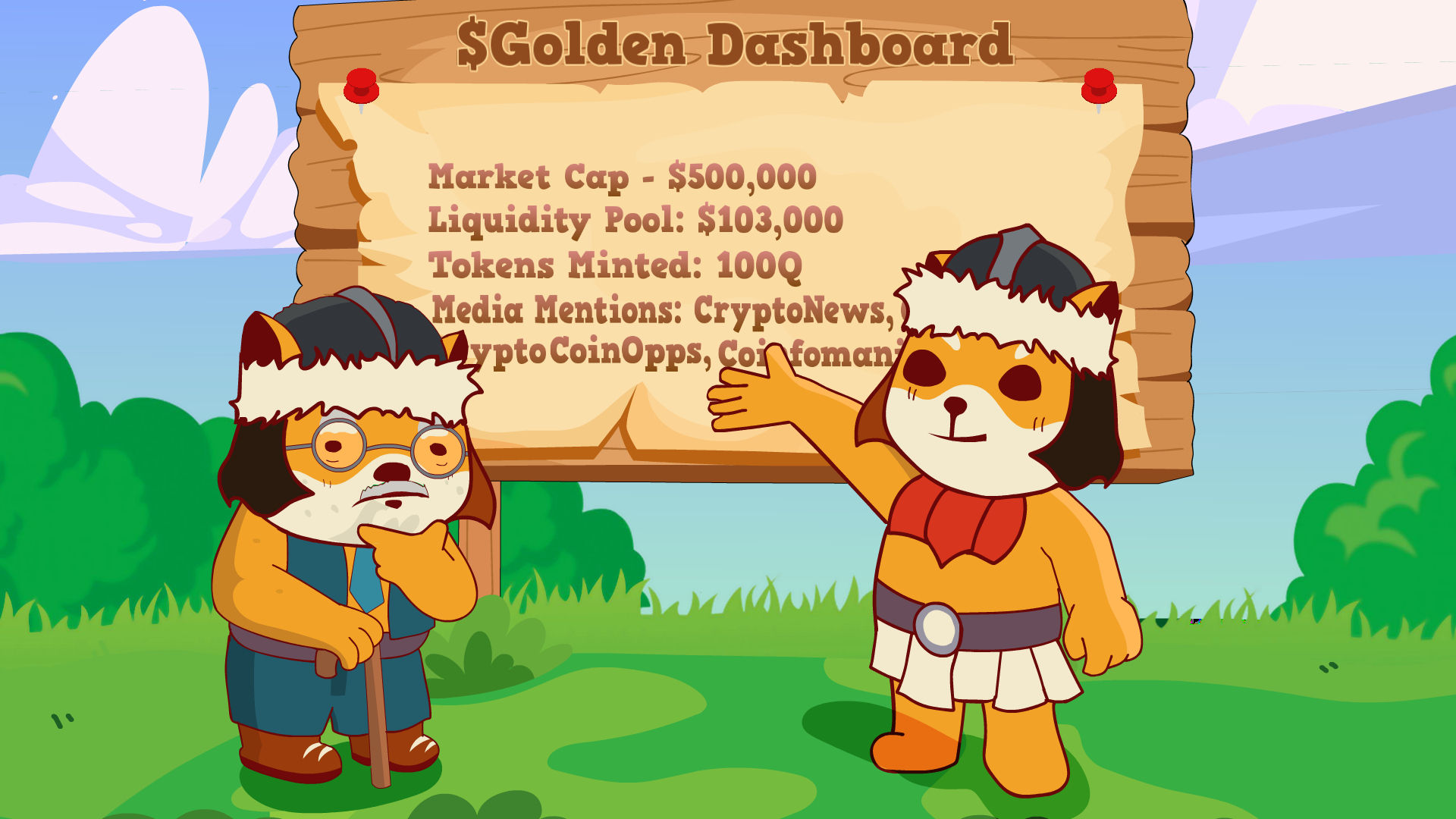 Binance-Chain based token Golden Inu entered this week with a strong performance, rising +30% in value. This was likely in part to traders realizing the developers of the crypto brand had its new crypto app ready. Today that application launched. The '$Golden Dashboard,' a new token data simplification tool, has been realized and ready to disrupt retail trading habits.
A clarification point, Golden Inu's new cryptocurrency technology is not just for the web. The new application was made to be compatible with iOS and Android traders' devices as well.
Golden Dashboard a Disruptive Technology App
"$Golden Dashboard could disrupt cryptocurrency trading. Show Your Liquidity #Cryptocurrencies," read a tweet released yesterday.
This was less than 24 hours before the disruptive technology project went public.
Golden Inu created this data simplification tool to help train crypto traders to have higher expectations of tokens. And also to build the $Golden token subculture.
'Building the habit of looking for the right crypto metrics is important' said the bep20 token's founder in a tweet earlier today.
The dashboard will give users a quick read of day to day Golden Inu tokenomics, trade volume, brand value catalysts, brand equity points, and more. This will hopefully give novice and veteran traders needed wisdom to see the difference between a good investment and a bad one. Such data will give transparency in what creates 'good yields' versus a loss.
The $Golden Dashboard application is hailed as 'disruptive to crypto trading' due to thes frank and transparent display of tokenomics. Tokenomics that are of the utmost importance, though most novice & mid-level traders seem to miss them. And more importantly, too many brands do not show them in layman's format.
Especially not liquidity. And this is a key and vital to anyone's long-term success.
$1 To $1 Reserves For Market Cap Liquidity In Crypto

The BNB-Chain token's founder believes '$1 to $1 reserves for market cap liquidity' is the only way for a cryptocurrency to be a good investment. Golden Inu follows the 'golden rule' preached by its blockchain's founder and CEO, Changpeng Zheng.
If unfamiliar with what liquid reserves are for a crypto brand, a trader is completely unaware of the risks they are taking. Failure to have good liquidity is the reason crypto exchanges like FTX, Celsius, Voyager, Three Arrows, Hodlnaut, and many others went bankrupt.
The Golden Inu token was created with a formula that prevents such failures. Every transaction brings the token closer to having a cash reserve that matches the value of tokens in circulation. The 7% slippage traders must allow to buy or sell the $Golden token contributes to its liquidity pool [LP].
Safety Against Crypto Whales

This 7% slippage also helps to safeguard against quick pumps from whales looking to feast on "shrimp investors" emotion.
The stability in liquidity alongside the $Golden Quest job platform pushed the bep20 token's value up +500% last month. The surge has since retracted a bit but initial investors still hold nearly a +250% yield.
And these surges are far from over. The $Golden Dashboard is the second application released from a much broader scale roadmap. "Simplicity and changing lives" as Jeff Bezos aimed to do with Amazon, is the pseudonym-using founder's goal.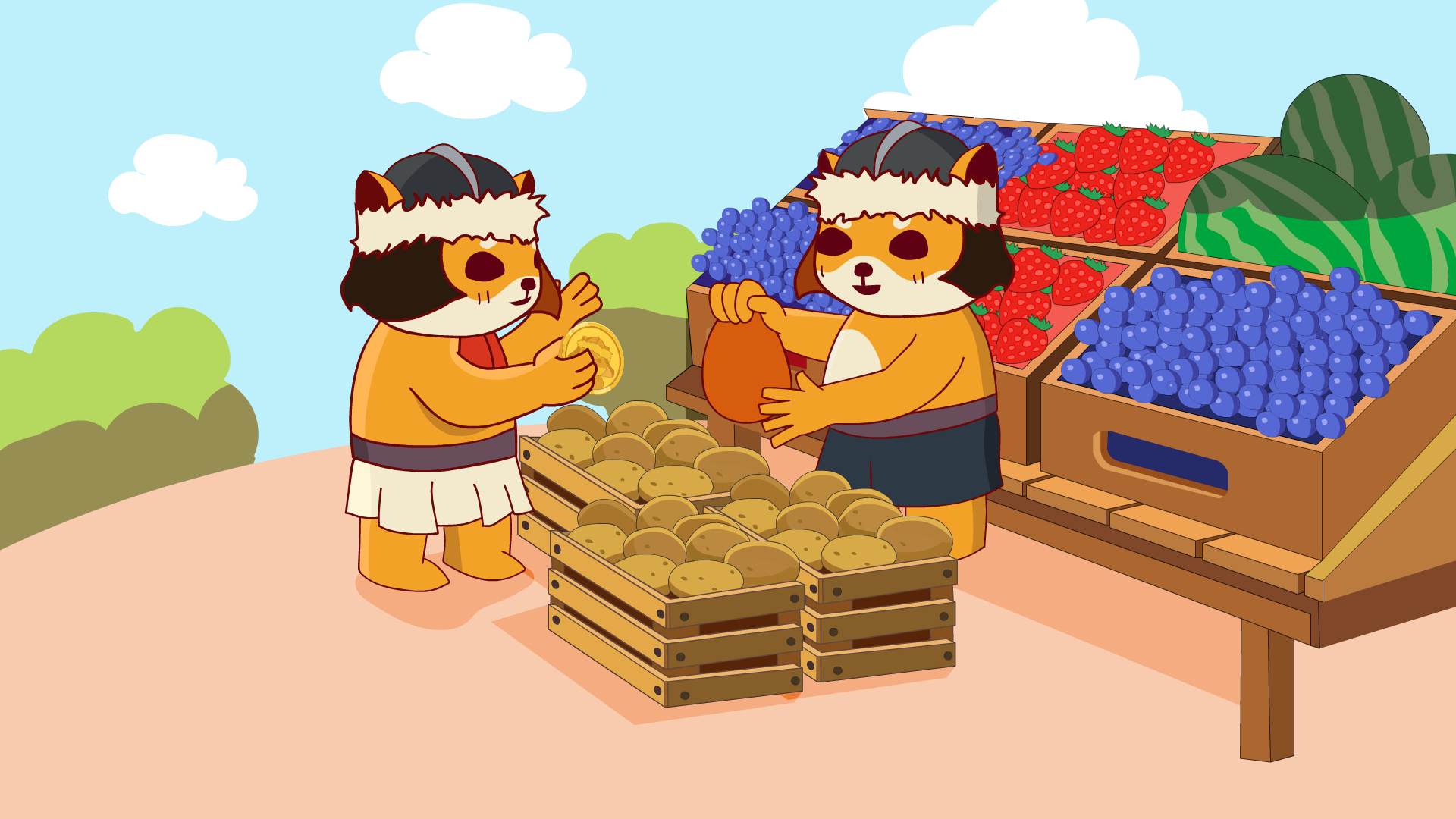 $Golden Bazaar, Crypto Marketplace Next
According to Takeishi Golden [founder], the Dashboard app is the first step in collecting data on user habits and building the cryptocurrency's subculture. As the 'Horde' of followers build, it will be used to create another extension and third application, the "$Golden Bazaar."
This Bazaar is a crypto market place that will start simple — modeled from the foundations of Amazon and Shopify. It will be developed over time, allowing Golden Inu token holders to buy and sell goods and services, peer to peer directly.

Initially the $Golden token will be required for these transactions, which can be swapped via PancakeSwap. In time however, a Golden Inu atomic swap or bridge will be built to allow other types of token holders into the marketplace. The $Golden token will still be king however in the ecosystem's marketplace.
$Golden Token Prediction
Many public discussions, predictions, and details can be found on the official Golden Inu subreddit (visit here). Over 1,100 crypto enthusiasts and traders follow the reddit group.
General theories being spread by traders is that this token will burn up to 3 zeroes by the end of 2023. If this did happen, the Golden Inu token would likely become the biggest cryptocurrency story and investment yield [from any type of openly traded investment] of 2023.
On CoinGecko, Golden Inu token just moved into the top 2800 cryptocurrencies by market cap. The $Golden crypto has a market capitalization of $218,628.
Golden Inu token launched on PancakeSwap exchange on February 24th. It has less than 2 months open to the public.
---