Galaxy Digital CEO Mike Novogratz: Larry Fink's Bitcoin Support Is Game-Changing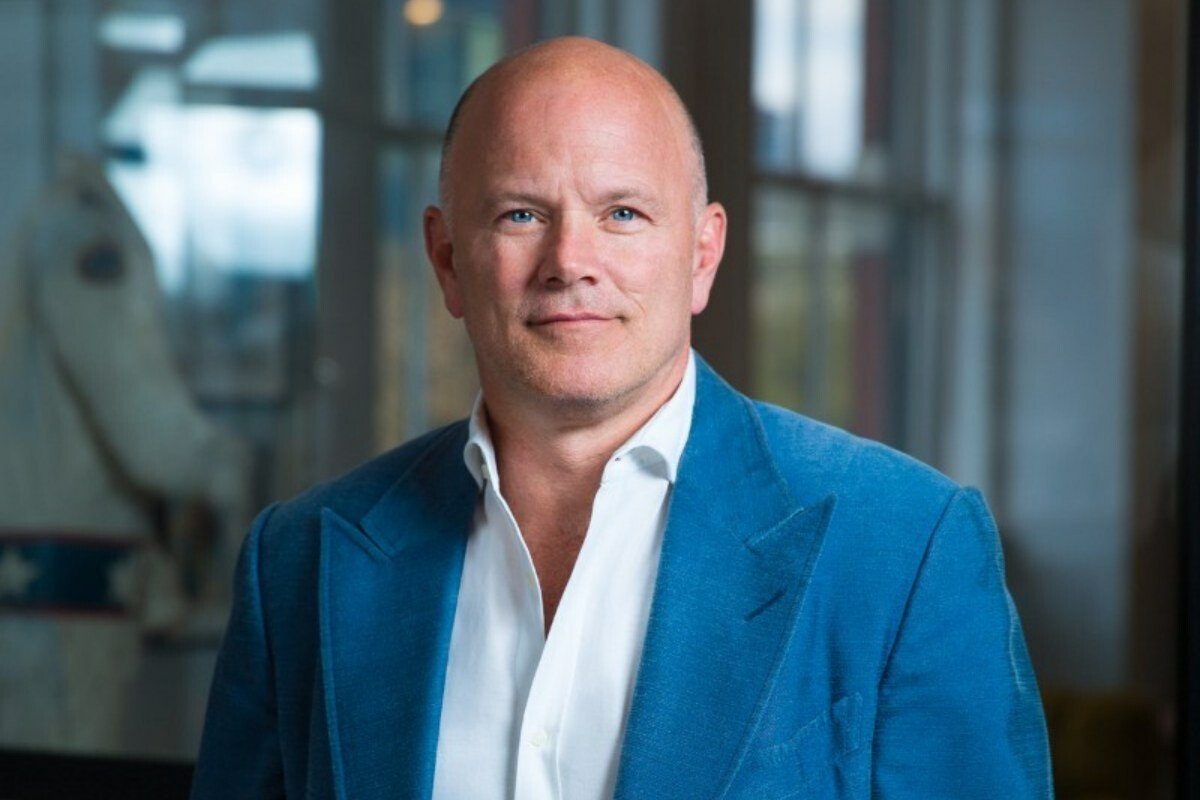 BlackRock CEO Larry Fink's recent endorsement of Bitcoin is the number one reason to be bullish on the asset right now, according to Galaxy Digital CEO Mike Novogratz.
"The most important thing that happened this year in Bitcoin is Larry Fink," Novogratz said in an interview with Bloomberg last week. The investment manager's support caught investors by surprise last month after BlackRock filed to launch a Bitcoin spot ETF – an investment product yet to hit the U.S. market.
As Novogratz put it, Fink got "orange pilled" – a term for radically transforming a Bitcoin critic into a Bitcoin believer.
"Larry was a nonbeliever. Now he says, 'Hey, this is going to be a global currency.' People around the world all trust it," said Novogratz.
Back in 2017, Fink said that Bitcoin was merely an "index for money laundering," and that the high demand for the asset at the time was a reflection of demand for such illicit deeds. The criticism is still popular today among certain politicians and central bankers today, though blockchain data doesn't corroborate it.
When interviewed by CNBC last month, Fink's tone had drastically changed. "Because it's so international, it's going to transcend any one currency in currency valuation," he said regarding cryptocurrency, noting that the asset class at large has a "differentiating value versus other asset classes."
Though many firms have tried and failed to launch a Bitcoin spot ETF, BlackRock's attempt is also cause for renewed optimism, given the firm's 99.8% success rate with previous ETF applications.
According to Novogratz, the combination of BlackRock's ETF aspirations and Fink's Bitcoin turnaround are part of an "adoption cycle" that could drive the asset back above its all-time high of $69,000, marked in November 2021. A potential rate cut from the Federal Reserve in the coming months could further exacerbate that.
Ripple Optimism
Aside from BlackRock, Novogratz is also optimistic about the recent conclusion of the Securities and Exchange Commission's case with Ripple Labs, which he called a "huge victory" for crypto. Judge Analisa Torres ruled that institutional sales of XRP by Ripple were indeed unregistered securities transactions, but that secondary market sales of the asset were not – nor was the asset itself an investment contract.
The case has little bearing on Bitcoin, which has already been labeled a commodity by both of the nation's chief market regulators. However, exchanges like Coinbase took it as a positive sign that they could relist XRP, and potentially other crypto assets that have been shrouded n legal uncertainty until now.

---