Founder of the Largest Exchange Sued Over Failed Funding Deal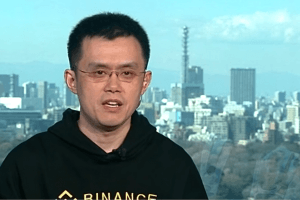 Sequoia, an American venture capital firm, sued Zhao Changpeng (CZ), founder of the world's largest cryptocurrency exchange Binance, over a funding deal gone awry, according to Hong Kong court filings from March 26 and April 24.
UPDATE on April 26: Binance published an official statement on its website, saying that "Mr. Zhao denies all of Sequoia Capital China's allegations relating to the present dispute. As the substantive issues in dispute between the parties are subject to confidential arbitration proceedings, Mr. Zhao will make no further comment on the matter."
The court filings show that a negotiation on investment in Binance between CZ and Sequoia started in August last year, which would have given Sequoia a nearly 11% stake and valued the exchange at about USD 80 million, Bloomberg reports.
As can be seen through the documents, the talks went on for a few months - incidentally, the months that saw Bitcoin and other coins reach their all-time heights. The negotiations broke down in mid-December, just as Bitcoin was nearing almost USD 20,000.
On December 14, CZ's team told Sequoia that Binance's existing shareholders thought their proposed deal undervalued the exchange. At the same time, Binance was approached by another venture capital firm which offered two rounds of funding, injecting USD 400 million and USD 1 billion respectively.
The case is whether Zhao's negotiations with the new venture capital, IDG Capital, were in violation of his exclusivity agreements with Sequoia. Sequoia turned to Hong Kong's High Court to secure an injunction barring Zhao from negotiating with other investors, which made the disagreement public.
The court said on April 24 that further hearings will be necessary to to establish whether Zhao was at fault. Binance, started only 9 months ago and already among the biggest exchanges in the world, is conservatively valued at about USD 3 billion and CZ told Bloomberg the company earned USD 200 million in its second quarter of existence.