Football Behemoths PSG Launch Token, Strike Crypto Deal
French football giants Paris Saint-Germain (PSG) have launched a club-owned token named $PSG in a bid to boost supporter participation. The move came just hours after the club stepped up its crypto presence, penning a multi-year sponsorship deal with a cryptocurrency exchange.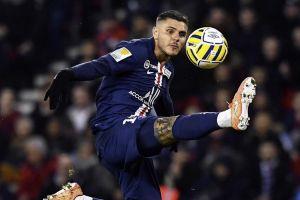 PSG has used the Socios platform to carry out a fan token offering, as part of a plan it first formulated back in 2018.
The club, which plays in the French capital, says its supporters can purchase $PSG fan tokens for "around two euros (USD 2.20)," per a Socios statement. The token price will fluctuate "depending on the exchange rate of Chiliz $CHZ [a cryptocurrency operated by Socios] at the time of purchase."
The club says fans can use their tokens to take part in votes via a smartphone app. PSG previously announced that token holders will be allowed to influence decisions on matters pertaining to the location of friendly matches, and designs for the next club uniform.
PSG says that 20 million tokens have been made available for purchase, making for a potential total value of about USD 22 million.
The development comes just a day after PSG announced its latest crypto deal, a partnership with CoinCasso, a Tallinn-based licensed cryptocurrency exchange and the operator of its own CoinCasso Exchange Token.
The club did not disclose the value of the sponsorship deal.
In March last year, CoinCasso announced that it had raised USD 2.5 million in an initial coin offering (ICO), where it sold 6 million CCX tokens.
CoinCasso stated, in an official announcement,
"Paris Saint-Germain is an innovator, having been one of the first to engage with blockchain players back in 2018. Together we share a leading position that will allow us to showcase the quality of our service around the world."
On January 29, at 11:00am CET, CoinCasso's declared 30-day volume was USD 14,784.21.
PSG currently sit 10 points clear atop the French Ligue 1 table – and are on course for a ninth league title victory.
The club, which is owned by the State of Qatar's shareholding organization Qatar Sports Investments, is also hoping to win their first-ever Champions League title, with a round of 16 match versus Germany's Borussia Dortmund to be held on February 18.
---