Florida Governor Ron DeSantis Vows to Put an End to 'Biden's War on Bitcoin' as President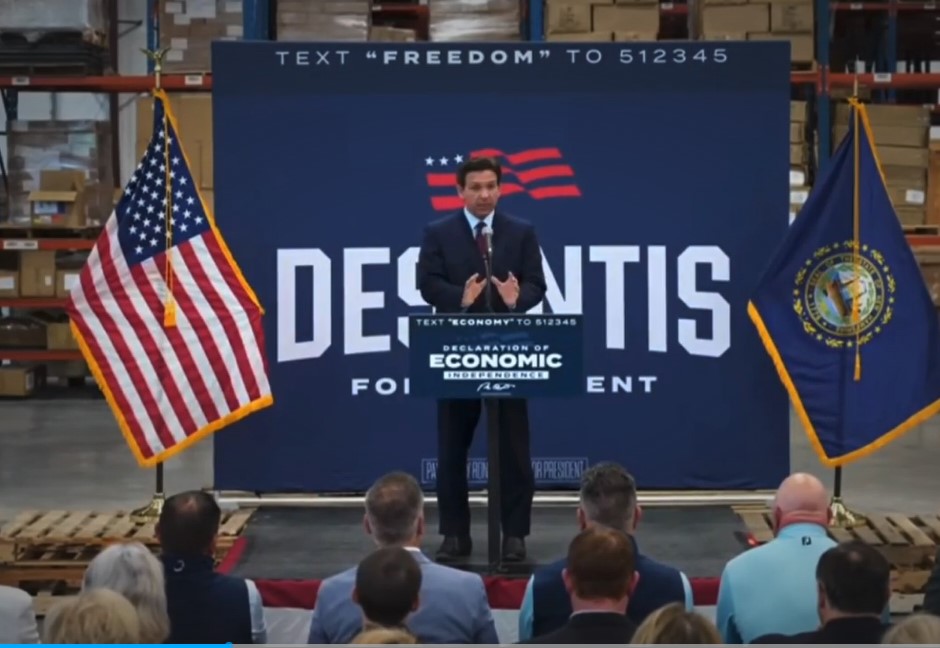 Republican presidential candidate and Florida Governor Ron DeSantis has once again proved his support for Bitcoin, taking an oath that he would end the Biden-led administration's "war on Bitcoin and cryptocurrency" when elected President.
"Biden's war on bitcoin and cryptocurrency will come to an end when I become president."
The Governor of Florida promised to the crypto community Monday, during a campaign event in New Hampshire.
DeSantis criticized the current administration's hostile approach to Bitcoin and other crypto assets and spoke about allowing Americans to invest in the asset class.
"We are going to let Americans invest in things like Bitcoin and cryptocurrency. No one is forcing you to do it, if you want to do it, you can do it."
The US Securities and Exchange Commission (SEC) has indeed been harsh on crypto, calling for regulatory clarity in the sector. The regulator cracked down on several cryptocurrencies, deeming the tokens to be unregistered securities.
Furthermore, high-profile enforcement actions and investigation warnings from the SEC and the Commodity Futures Trading Commission (CFTC) against crypto entities like – Kraken, Binance, Coinbase and Paxos – have triggered an imbalance within the industry, in the country.
DeSantis Pushes US Crypto Agenda
The US Presidential hopeful DeSantis, in May, warned the Biden administration has "it out for Bitcoin" and could end up "killing it" completely if he wins a re-election bid in 2024.
Notably, DeSantis, alongside Elon Musk, held a Twitter space moderated by a venture capitalist, David Sacks, discussing that people who venture into cryptos are sophisticated and can make decisions.
"As president, we will protect the ability to do things like bitcoin," DeSantis said at the time. "I think these are people that are sophisticated, they can make decisions. There are risks involved with it, but let them do that."
Strongly Against CBDCs
DeSantis reiterated his firm stance against central bank digital currencies (CBDCs), blasting Biden-administration's consideration for a potential CBDC.
He said Monday that the current government wants to go to a cashless society, eliminate cryptocurrency and they want all the transactions to go through the CBDC.
He compared the US CBDC plans to that of China, where the central bank is currently conducting trials on the country's CBDC – digital yuan. He further claimed that "unaccountable elites" cannot be trusted to handle a US CBDC.
"As President, on day one, CBDC goes into the trash can. We are not going to allow it."
DeSantis signed a bill to outlaw CBDCs in Florida, claiming that the "Big Brother" coin would stifle economic freedom and financial technology innovation.
"Biden's Central Bank Digital Currency aims to increase government control over people's finances, and we will not allow it," he said at the time of passing the law. "I can tell you, if I'm president, we're not doing a central bank digital currency. I think that would be a huge, huge imposition on people's financial freedoms and financial privacy."
---