Five Unique Crypto Market Predictions For 2022
Disclosure: Crypto is a high-risk asset class. This article is provided for informational purposes and does not constitute investment advice. By using this website, you agree to our terms and conditions. We may utilise affiliate links within our content, and receive commission.
Disclaimer: The Industry Talk section features insights by crypto industry players and is not a part of the editorial content of Cryptonews.com.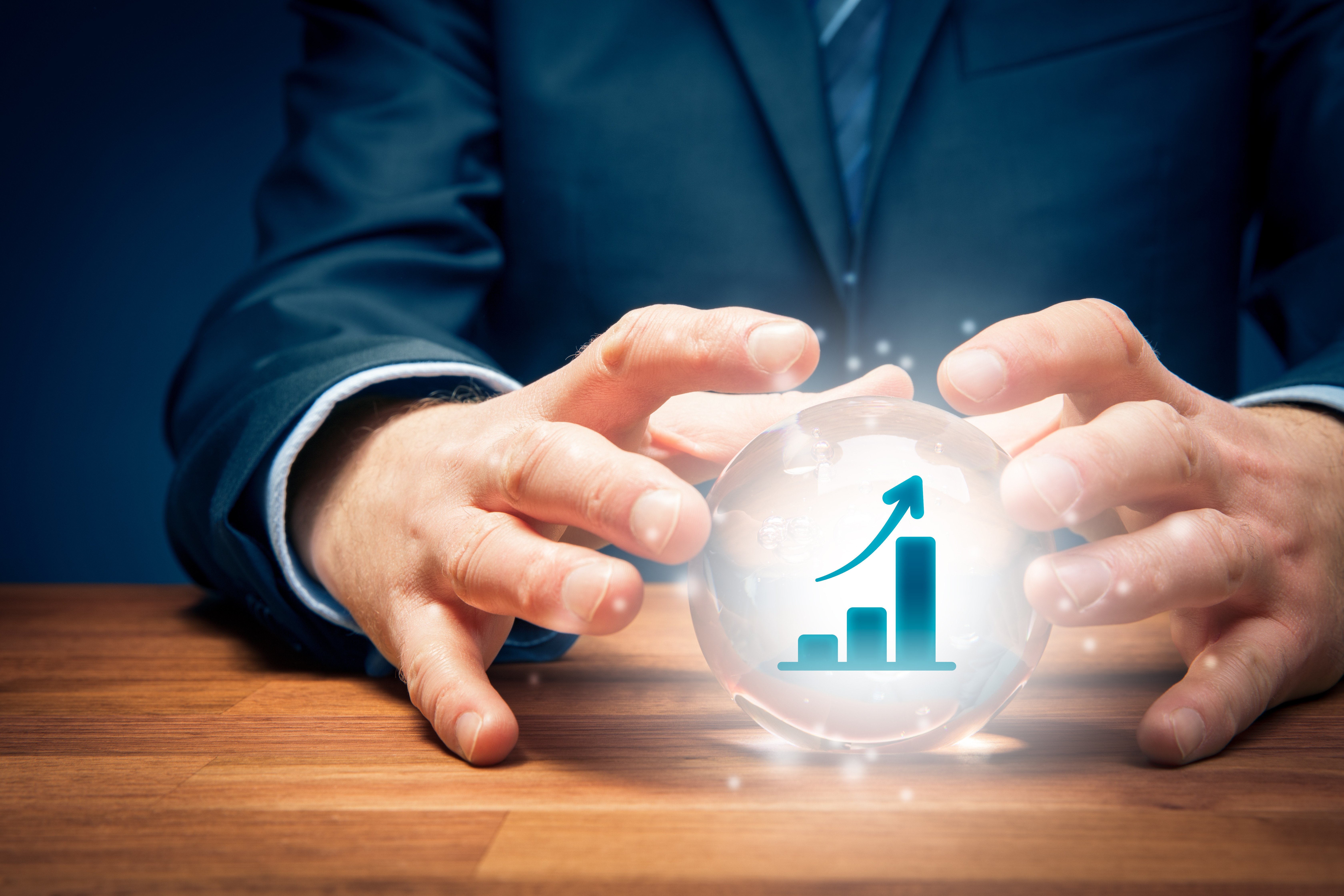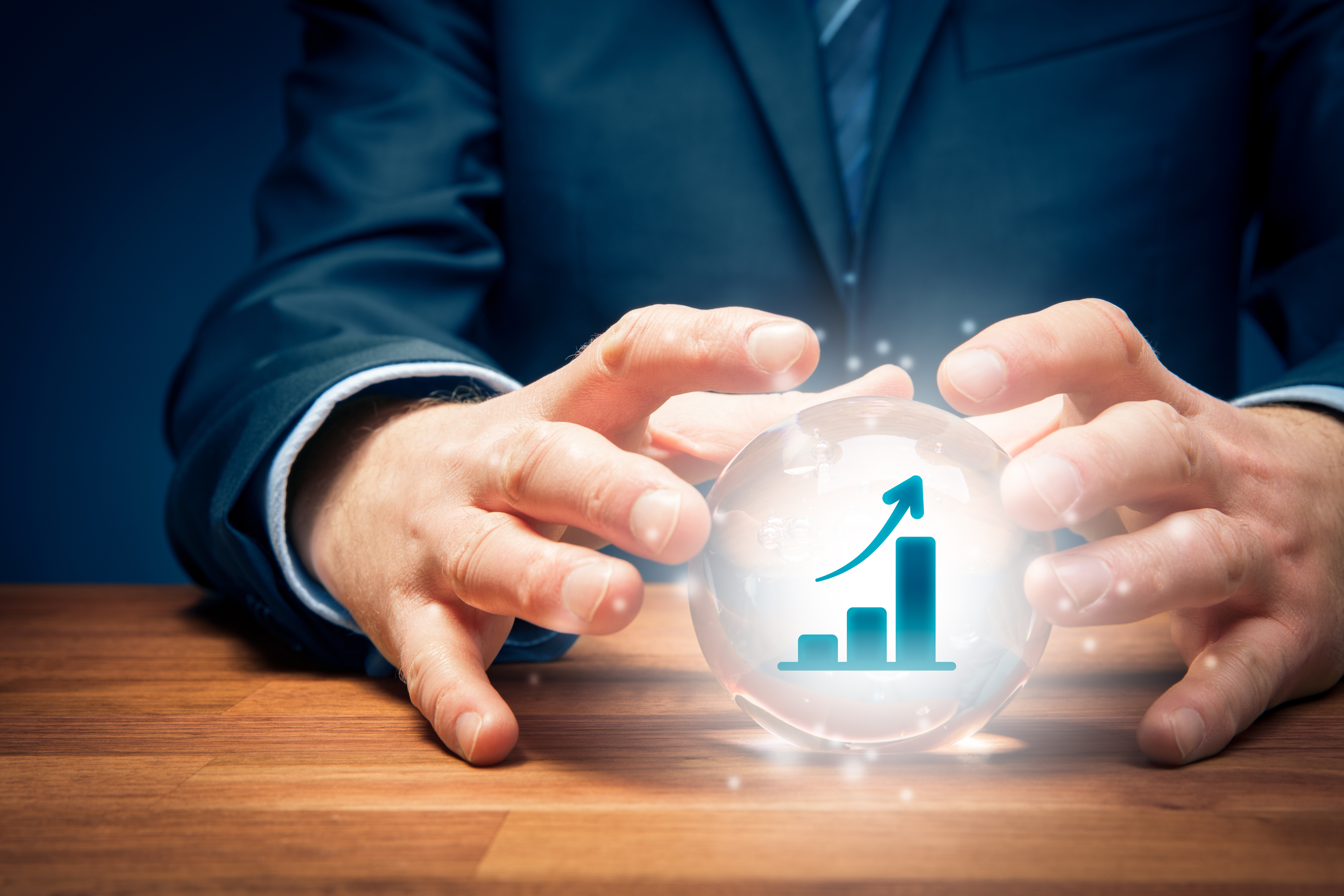 The total market capitalization of all cryptocurrencies in circulation hit USD 3 trillion for the first time in 2021. At the start of the year, the entire crypto market had a market cap of less than USD 800 billion, illustrating what a stunning year it was for the industry overall. DeFi apps achieved a combined total value locked of more than USD 100 billion in Ethereum alone, while NFTs stole the show with some truly blockbuster sales and GameFi emerged almost from nowhere to become a viable source of income for thousands of gamers.
Few can claim to have foreseen these developments as it's notoriously difficult to predict anything that happens in the crypto markets. Even so, we dare to hazard a guess at a number of developments that could take place in 2022. Let's see if things pan out as we expect them to.
NFTs To Enable New Ways Of Investing
The emergence of Bitcoin and blockchain technology allowed developers to make massive strides in the area of decentralized finance. So-called DeFi has proven to be revolutionary, creating multiple wealth building opportunities for millions whose access to traditional financial markets has been limited.
While opportunities around ICOs, IDOs, staking and yield farming will continue to be popular, we believe it will be NFTs that provide some of the best avenues for wealth building in 2022. NFTs have multiple uses, enabling new fundraising methods such as the initial NFT offering launched by GamesPad in 2021, giving investors the chance to purchase NFTs with game utility and help the project raise capital. The Play-to-earn gaming industry has also given rise to the concept of NFT staking, with one of the most popular platforms for that being MOBOX. With MOBOX, it's possible to win MOMO NFTs and stake them to earn rewards in the shape of the platform's governance token MBOX.
NFT holders can also earn passive income with the Drops platform. With Drops, it's possible to use NFTs to accrue passive income by depositing those tokens as collateral. NFT owners can recoup substantial returns with negligible risk because any loan taken out against it is backed with an NFT whose value is at least equivalent to, if not more than, the value of the amount borrowed.
Furthermore, Drops also makes it possible to generate income by providing crypto assets such as governance tokens or stablecoins to lending pools that generate a competitive APY. Finally, users can also create their own NFT lending pool by specifying which tokens they're willing to accept as collateral and the loan amount that may be borrowed against those assets. Doing so, users can generate considerable yield, while only backing the assets they believe have value.
Cardano's DeFi Ecosystem Finally Emerges
Despite being one of the most valuable cryptocurrencies in the world for the past few years, Cardano has been feeling the pressure due to its limited number of DeFi apps. However that will change in 2022 as Cardano finally enabled smart contract functionality on its blockchain last year.
Charles Hoskinson, the CEO of Input Output, the company behind Cardano, recently addressed the concerns of a lack of DeFi on Cardano in an end-of-year livestream, saying it has a huge ecosystem of dApps about to emerge. And indeed, the first platforms have already begun to show up, with MuesliSwap launching its mainnet on Nov. 29 last year and accumulating over USD 845,000 in total value locked by Jan. 2.
Another exciting project to watch is Ardana, which is aiming to be an all-in-one DeFi station running on Cardano with products built around its dUSD stablecoin. At present, Ardana has built its Danaswap Automated Market Maker DEX and its dUSD lending service. Its strategic aim is to create an entire DeFi ecosystem on Cardano to enable capital efficiency.
Numerous other Cardano-based DeFi projects are in the pipeline too, with SundaeSwap launching its testnet in December and AdaSwap set to launch its DEX this year. Cardano looks poised to quickly catch up.
Decentralized Exchanges To Enjoy Yet More Explosive Growth
The rise of decentralized exchanges knew no bounds in 2021 and they're set to continue attracting more users and trading volume as we head into the new year. DEXs reported over USD 1 trillion in trading volumes last year, according to data from The Block Research. That represented a massive 858% increase compared to 2020's DEX trading volumes, which amounted to just USD 115 billion.
The biggest DEX by far in terms of trading volume was Uniswap, which enjoyed a 75% share of the market in December. That said, as more DEXs emerge into the space it, Uniswap will have a tough job on its hands to retain its dominant position.
One of the most ambitious DEX's to keep an eye on is gTrade, created by the Gains Network. gTrade is built on the Polygon blockchain that can connect to Ethereum-based networks and that gives it some serious advantages over Uniswap, with faster transaction speeds, better leverage, zero percent price impact and zero funding fees thanks to its asset-agnostic synthetic trading architecture. That gTrade has already hit a number of milestones on its roadmap way in advance of its original projections tells us the DEX landscape is going to be extremely active once again in 2022.
Blockchain Privacy Will Remain A Hot Topic
One of the major ongoing concerns around blockchain technology is the level of privacy it affords users – or rather, the lack of it. The issue with blockchain is it needs to be public due to its immutable nature that safeguards the network from hackers. Because every single transaction is recorded on the blockchain for all eternity and visible to all users, it's impossible for the network to be hacked or for coins to be double-spent. Unfortunately, it also results in privacy concerns. Using sophisticated analytics tools, it can be possible to track or at least hazard a good guess as to who some individual wallet owners might be, and track their finanances
Blockchain privacy will continue to be under the spotlight in 2022 with the emergence of some real solutions to the problem. They include the likes of Nym Technologies, which recently hit a key milestone with the launch of its Cosmos-based mainnet blockchain Nyx, bringing the idea of mixnets closer to reality. With its mixnet, Nym is able to obscure blockchain transaction metadata, making it impossible for users to be tracked, even with the use of advanced analysis tools. Nym's vision of privacy has some serious backing too, with the involvement of institutional players such as Swisscom, which is serving as one of its network validators.
What is clear is that privacy will continue to be at the forefront of crypto conversations in 2022.
Big Enterprises Wake Up To Web3
The world's enterprises are very quickly going to realize the potential of web3, and they will want to play a part in it. We've already seen this with Facebook and more recently Microsoft, whose founder Bill Gates has said he sees the metaverse hosting the majority of business meetings in a few years' time.
Another indication comes from Deloitte's 2020 Global Blockchain survey, which found that 36% of enterprises have plans to invest at least USD 5 million in blockchain technologies. However, those companies see integration of existing legacy systems and a lack of skills as two big barriers to blockchain adoption.
That is what will change in 2022 though, with the emergence of players such as Authtrail, which has created a platform that abstracts away all of the complexity of blockchain. It provides enterprises with a simple add-on blockchain to their existing tools, so they can continue using them while harnessing much more reliable, immutable data.
With the rise of Authtrail and other enterprise-ready blockchain platforms such as Cypherium, which is targeting banks and other financial institutions, 2022 could be the year that the mainstream organizations finally come to embrace the possibilities of the rapidly-emerging web3 world.
---