Explore the revolutionary wealth management technology known as Akt.io
Disclosure: Crypto is a high-risk asset class. This article is provided for informational purposes and does not constitute investment advice. By using this website, you agree to our terms and conditions. We may utilise affiliate links within our content, and receive commission.
Disclaimer: The text below is an advertorial article that is not part of Cryptonews.com editorial content.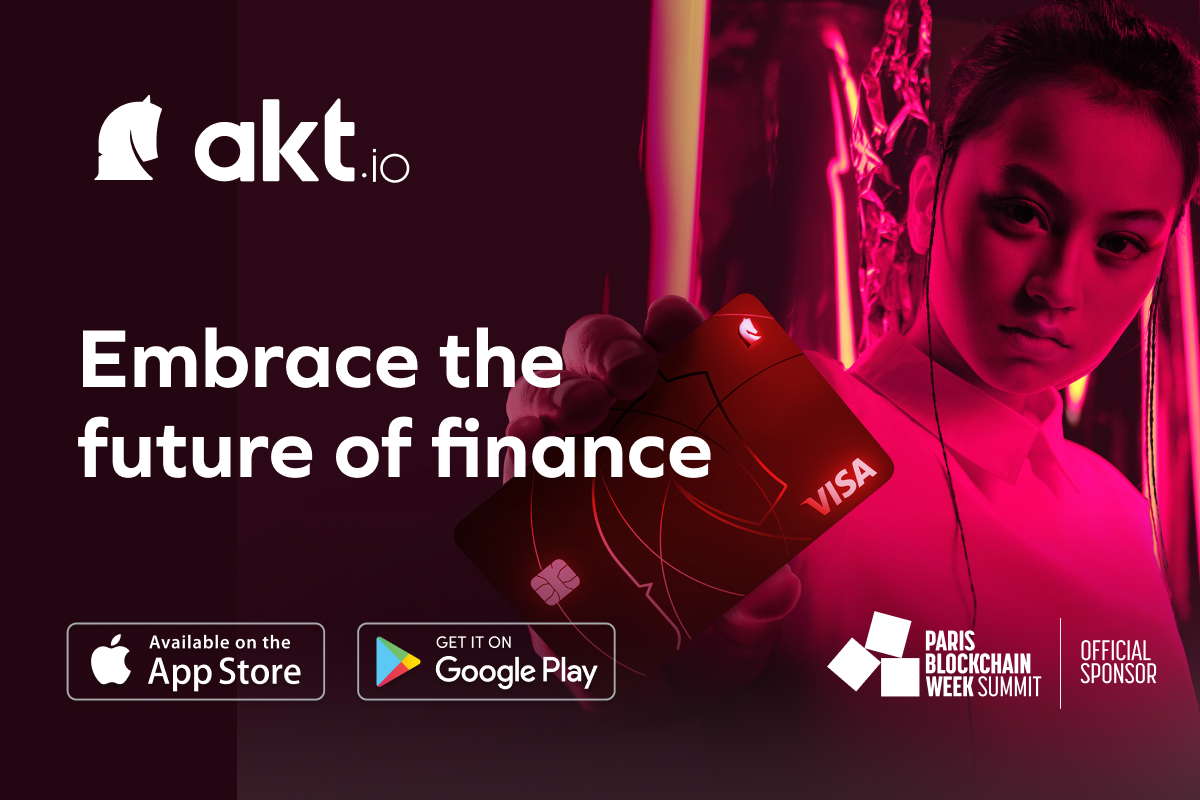 The crypto winter of 2022 and a number of scams have dominated reports about the crypto space in recent times. The climax of such reports is the recent FTX scandal. Hence, wealth management is now very important for anyone dealing with crypto currencies but not everyone can afford to employ expensive finance professionals to help manage their portfolio of digital assets. Also, it has become necessary to have an easy conversion link between crypto assets and traditional finance (tradFi) assets to provide more security against the erratic nature of crypto currencies. For everyone that is worried about these events, rejoice now because Akt.io has come to the rescue.
Akt.io is a revolutionary start-up that introduces major innovations in savings management, offering users a real upheaval in the way they manage their money on a daily basis. With its proprietary technology based on artificial intelligence and the experience of its founders, this Wealth Tech platform offers higher daily earnings, optimal returns on your funds, a debit card for easy access to invested wealth whenever and in whatever currency/crypto, and automated management tools to enter and exit crypto markets at the right time.
Introduced by the Irish-British fintech company Automata (founded in 2017), Akt.io brings together engineers and former traders with a mission to breathe new life into investment by unifying traditional finance and decentralised finance on the same platform, while using blockchain-powered Euro Vault for profitable savings.
Accessible wealth management technology at your doorstep
Gael, CEO and Founder of Automata explains the inspiration for Akt.io as follows;
"Traditional Finance is and has always been very conservative, and they don't use technology the way they should. We develop and merge cutting-edge technologies to deliver the next generation of consumer financial services. A unique platform where your money is invested and working for you, while being instantly accessible for your daily needs."
In other words, AKT.IO works for the growth of its clients' funds by relying on block chain technology and innovative tools, generally reserved for a handful of experts. For example, AKT.IO is dedicated to the development of intelligent algorithms for the automated investment of its future clients.
Akt.io has four pillars of financial services which are;
The current account to invest or store your fiat currency (EUR), with a dedicated IBAN and instant SEPA transfers like the best neo-banks.
Easy payment solutions (e.g., debit card) to pay with your money directly where it is invested, and in the future pay in euros, in crypto, or even in your savings account.
The marketplace for the purchase of your assets starting with cryptos and soon US and European shares. As well as exclusive access to decision support tools, the "WealthBot" and its secure "Index", thanks to the artificial intelligence and expertise in weak signal analysis of the founders of AKT.IO.
Automated investment whereby AKT.IO performs active asset management according to the client's risk profile.
Below is a brief presentation on the technology by Jean Guillou, co-founder of AKT.IO;
Information about Akt.io regulation
With its presence in major European technological hubs like Paris, London, Dublin and Berlin, regulation is at the heart of the AKT.IO strategy. Below are some information about the regulatory environment of AKT.IO:
E-Money Licence (EMI): Through a strategic partnership with ModulR Group, authorised and regulated as an Electronic Money Institution, AKT.IO is authorised to issue and manage a current account and a debit card through a dedicated IBAN for its customers.
Crypto firm registration: AKT.IO is registered in Italy as a VASP (Virtual Asset Service Provider). A registration request has also been sent in Ireland, Italy, UK and France.
Traditional asset management and access: Through a partnership with a provider in Germany, AKT.IO will be authorised to practise asset management via the partner.
The platform also uses a trustworthy token known Akt.io Coin with the smart tokenomics in the image below;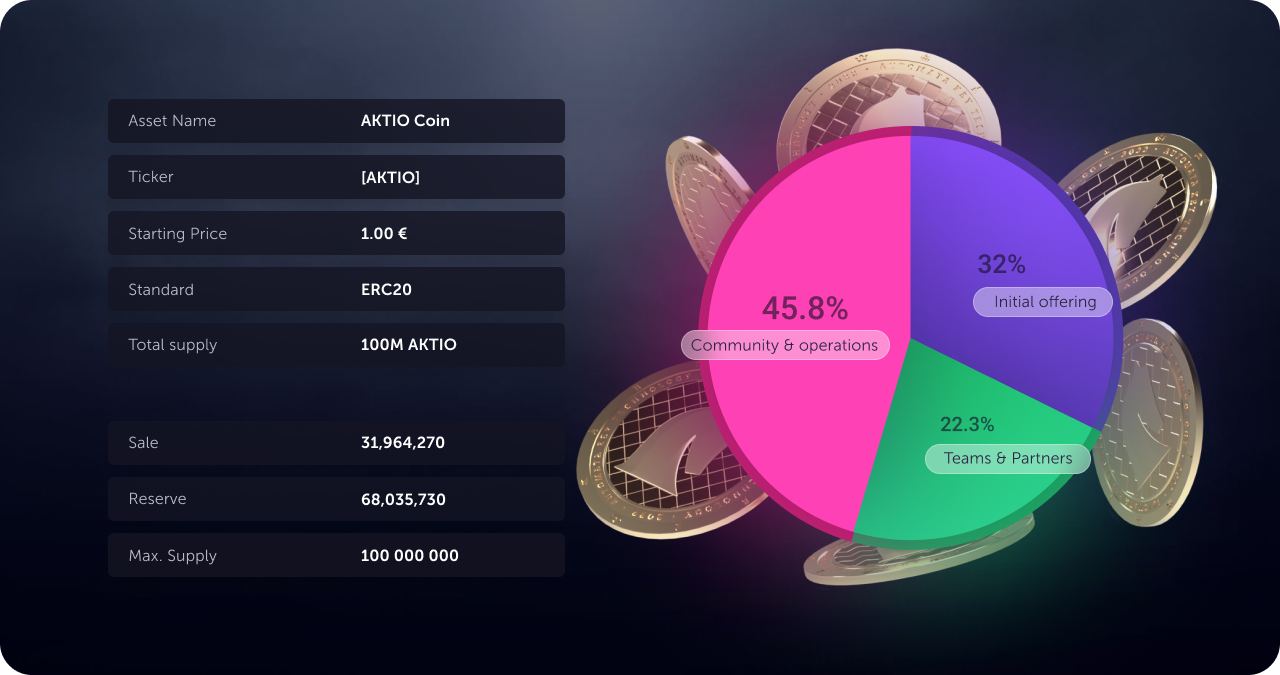 Akt.io has different levels to support all kinds of users
Freedom: This is the first account level, which we mentioned above, completely free.
World: The WealthBot and the artificial intelligence solution are available at this level with other exclusive benefits.
Elite: This stage allows greater WealthBot customization with higher withdrawal limits and reduced fees.
Current functionalities on Akt.io
The Freedom current account which provides access to cryptos and traditional financial assets, such as bonds.
Crypto trading which allows users to buy and sell over up to 100 digital assets and also benefit from an advantageous interest rate of up to 20% for staking on AKT.IO coin.
Neo-savings through Euro blockchain vault mechanism that allows interest to be generated from easily accessible savings that's loanable.
Future plans for Akt.io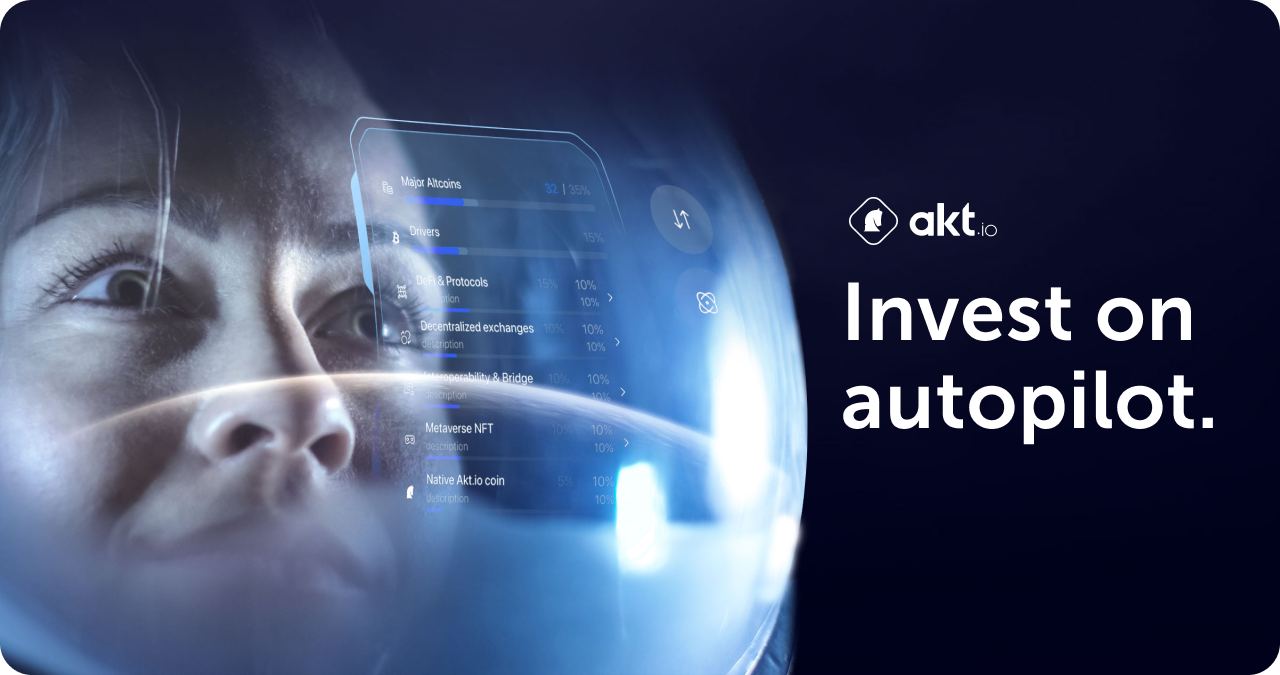 The wealth card which is a unique debit card that will support payments regardless of currency or asset.
The WealthBot which is a robot-advisor that personalises your investments on Crypto.
The WealthHub which aggregates all the assets of different types on the platform e.g., crypto, Blockchain Vault, US or European shares.
The Shared Vault which allows several people to pool their funds on the same Vault and benefit together from the interests.
Join the AKTers community now to enjoy all these benefits: https://www.akt.io.
---