Expert Doubles Down on USD 60,000 Price Prediction for Bitcoin
Phillip Nunn, a high-profile blockchain consultant, online influencer and popular public speaker, said in an interview with BusinessCloud.co.uk that he stands by a bold price prediction for bitcoin that he made earlier this year.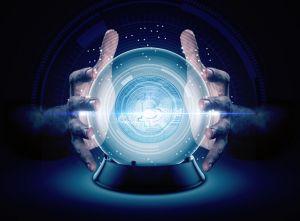 Nunn predicted back in January of this year that bitcoin would reach a low of USD 6,000 in 2018 before it will rebound to a high of around USD 60,000 by the end of the year.
In the interview, Nunn said that even as the bears have dominated the bitcoin market as of late, volatility will ultimately work in favor of the bulls, and added: "I absolutely stand by my prediction."
"What you've got to remember is that the sharpest comparison to crypto in recent years is the dotcom-era, but actually crypto is a whole industry in reverse because the initial investment into it is from the crowd," he explained.
Nunn also told the newspaper that since virtually all the money in the crypto space is from the general public, prices of cryptocurrencies tend to follow investor sentiment rather than normal market fundamentals.
"[…] A flood of bad news can wobble the market, stuff like regulation. The industry is so small that there's market manipulation," Nunn added.
Meanwhile, Tom Lee, Head of Research at Fundstrat Global Advisors, still thinks that bitcoin could hit USD 25,000 despite the recent drop. Lee believes that once institutional investors jump into the market, there could be solid gains in bitcoin.
Following the strong sell-off last week, bitcoin prices have consolidated over the weekend and appears to have found support around USD 6,400 as of press time.
---