Exclusive: OKX Crypto Exchange Targets 'Tech-Savvy' India, But Regulatory Compliance Comes First, Says Global CMO Haider Rafique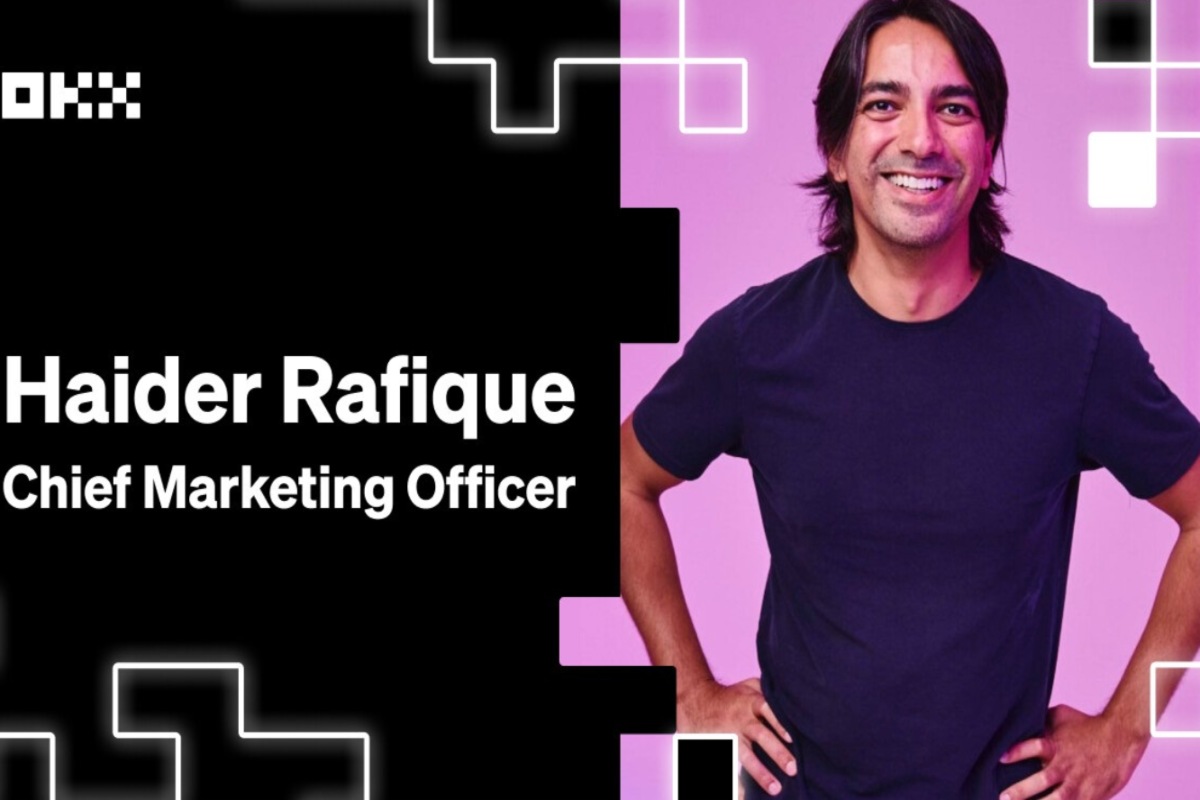 In an exclusive interview with CryptoNews, OKX Global Chief Marketing Officer, Haider Rafique, expressed the company's vision to target India's "tech-savy" market.
OKX, one of the largest crypto exchanges in terms of trading volume, currently does not offer any centralized finance products to Indian users.
However, the company is looking to scale its general Web3 products to Indian customers in the coming months.
As reported earlier, the crypto exchange giant is looking to establish itself in India and hire local talent.
India, current G20 chair, is hosting world's most prominent leaders in the nation's capital this weekend, where crypto regulations is going to be one of the major talking points.
Discussions around crypto regulations at G20 are focused on creating a robust global framework to oversee the industry instead of putting a blanket ban.
"India is a great market for Web3"
Talking to CryptoNews, Haider Rafique, said that he believes India is a great market for Web3 for many reasons, one being the natural bent Indians have towards tech from a young age.
"Most youth in India are very Web2 savvy and they're certainly first movers on Web3, they understand this stuff. It's second nature."
OKX CMO further pointed out that there are more wallets holding Web3 assets in India than wallets outside.
"And if you even look at the traffic for Metamasks, Trust Wallet, Coinbase Wallet, the top market is India," he further added.
Talking about how an average Indian user is much more advanced than the rest of the world, Haider said:
"In the US, you might be able to delight a younger audience just through an NFT play. In India, I don't think that just having an NFT play works. You really got to have real utility."
Given that India currently lacks clear regulations for centralized exchanges and general crypto industry, OKX is scaling its Web3 products to avoid risking regulatory scrutiny.
OKX looking forward to clear crypto regulations in India
Haider further pointed out that for an exchange, absence of regulation is actually tougher than having regulation because once you have regulation, you at least know the rules.
"Before regulations, you actually don't know how the government will react. So it doesn't give a company the framework to understand how we should be operating in this market."
Talking about upcoming potential regulations in India, OKX CMO expressed optimism saying that he hopes regulators welcome them as they have welcomed the services they are offering. He added:
"I am looking forward to the frameworks that come out. But one thing is for sure, regardless of whether they're favorable or not favorable, we are going to comply. We're going to respect local laws."
Currently, OKX has over 200,000 Indian wallet users, representing about 5% of its entire demographic.
OKX has many products in the pipeline that they are looking to launch upon regulatory approval.
"So we are working hand in hand with regulators. We have a ton of applications that are in the pipeline, we get approved, we will comply with local regulations and offer our services within the framework."
One of the world's top 10 crypto exchanges in terms of trading volume doesn't have a global headquarter, but has regional hubs in Hong Kong, Singapore and Bahamas.
The crypto exchange also opened an office in the crypto-friendly city of Dubai earlier this year upon regulatory approval.
OKX CMO hints celebrity partnerships in India
Crypto exchange OKX, which has previously partnered with English Premier League champions Manchester City F.C., McLaren Formula 1, The Tribeca Festival, Olympian Scotty James, and F1 driver Daniel Ricciardo, is looking to further the list of celebrity partnerships.
Haider hinted at partnering with Indian celebrities for its marketing campaigns in the near future. He said:
"The company has the intention to partner with top celebrities. But we first want to make sure we understand the market and that we can add value and then we will add those and I think you'll see those partnerships come through not in one year, but in a matter of probably two-three months."
Meanwhile, OKX has launched referral programs targeting Indian users.
Last month, OKX partnered with Indian blockchain firm NEO for its APAC Hackathon at Indian tech hub Bengaluru. As per Haider, the partnership was to get to know the community on the ground.
"What we're learning about through the hackathon is what is the community on the ground like? What are the early entrepreneurs thinking? Which direction are they going in? What technologies are they most eager to build out? Or if they are explorers, what are the utilities they're seeking?"
Outside of India, OKX is also looking to resume operations in the USA and Europe upon regulatory clearance.
---