Exciting New GameFi/GambleFi Protocol Meme Kombat's Presale Scorches Past $125,000 – Here's Why $MK Could Be 2023's Hottest Meme Coin
Disclosure: Crypto is a high-risk asset class. This article is provided for informational purposes and does not constitute investment advice. By using this website, you agree to our terms and conditions. We may utilise affiliate links within our content, and receive commission.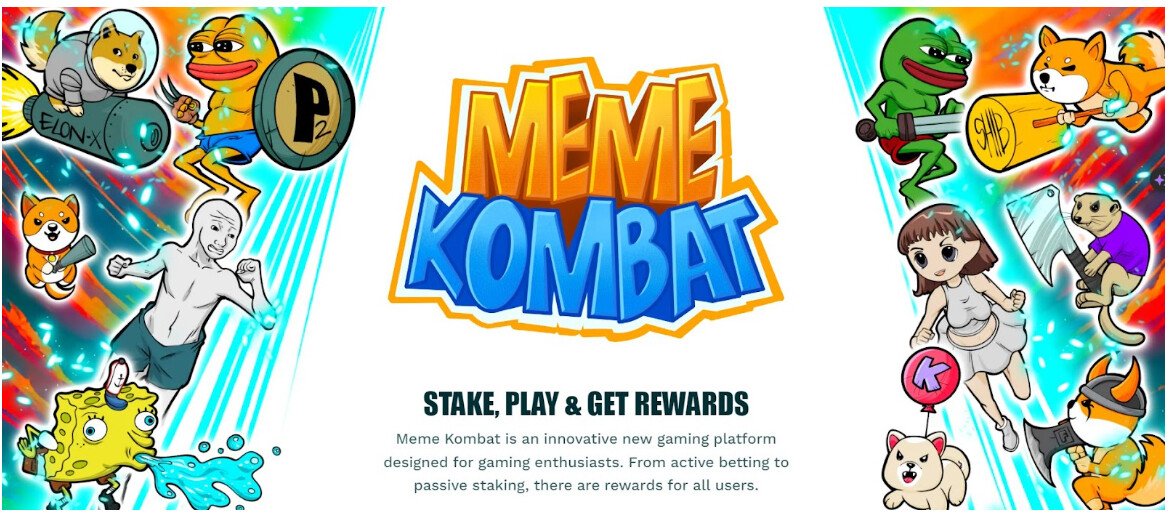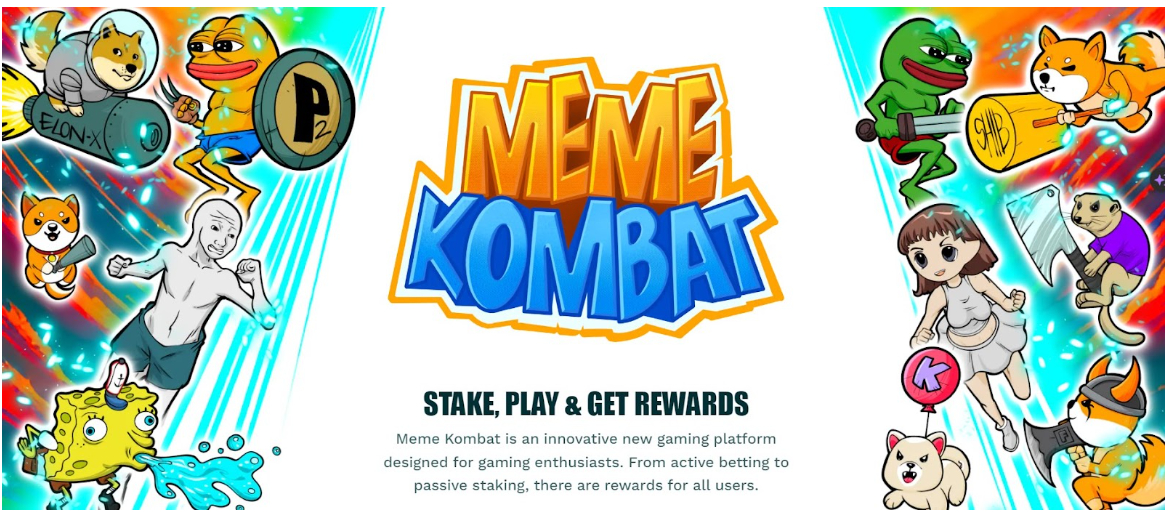 One of web3 hottest new gaming platforms Meme Kombat has just launched a presale that is fast gaining momentum.
Despite launching its presale just days ago, Meme Kombat has already been able to raise more than $125,000 in funds that it has pledged to dedicate to the development of its innovative platform.
Meme Kombat is building an AI-powered game where users can bet on the outcomes of various battles between characters that represent popular meme coins.
As per Meme Kombat's whitepaper, "users can bet on battles in real-time, engaging with each battle as it unfolds".
Users have various betting options, including "direct betting, PvP, and PvGame, providing diverse opportunities for players to wager based on their preferences and insights".
Given that the protocol runs on the blockchain, users can rest assured that there is complete transparency.
"All bets, outcomes, and rewards are recorded and processed on-chain, ensuring fairness, transparency, and trust in the system," Meme Kombat notes.
$MK – 2023's Hottest New Meme Coin?
Users are able to secure Meme Kombat's innovative native token $MK at a discounted price of just $1.667, a price which values the protocol at a modest $20 million market cap.
That's a bargain for a utility packing meme coin that could see a huge pump.
Let's examine a few reasons as to why $MK could be 2023's hottest new meme coin.
Firstly, unlike other meme coins, $MK has real utility – it powers Meme Kombat's innovative platform that brings the blockchain-powered GameFi and GambleFi worlds together.
It's worth noting that are two of the fastest-growing niches within the crypto sector.
Meanwhile, $MK stakers can currently earn a huge annual percentage yield (APY) of over 110%, as per the project's official website.
How many other meme coins offer such huge APYs for stakers? Very few.
And presale investors don't even have to wait for the presale to end to start making passive income – the tokens bought by presale investors are automatically entered into the staking contract.
An official Meme Kombat staking dashboard is expected to go live in a few weeks, but in the meantime, $MK presale buyers can rest assured that they will continue to accrue tokens.
Additionally, Meme Kombat also has a great name that plays heavily on one of the most popular all-time gaming franchises Mortal Kombat.
Meme coins that are named after already famous/popular franchises/characters often perform very well.
And Meme Kombat isn't just attempting to ride off of the Mortal Kombat name with no substance – The platform's in-game battles between different meme coin characters looks set to closely resemble to types of gory battles witnessed within the Mortal Kombat game.
$MK Already Generating Enormous Buzz Within Web3 Circles
For all of the reasons outlined above, $MK is already generating huge buzz within web3 circles.
Dozens of popular crypto YouTubers are already singing the token's praises and upside potential.
No Bs Crypto, who has nearly 40,000 subscribers thinks Meme Kombat could kill Pepe.
Joe Parys Crypto, who has over 380,000 subscribers, ranks $MK in his top 5 meme coins for 2024 and beyond.
And Jacob Crypto Bury thinks the token has 10x potential.
Meanwhile, major influencers in the crypto X world like Crypto General, Crypto Tony and $SHIB Knight have all recommended the token to their combined following of more than 800,000 X users.
Get Your $MK Tokens Whilst You Still Can and Start Accruing Passive Income
Interested investors need to move quickly if they don't want to miss out on what could be one of 2023's top presales.
As word spreads and hype build regarding $MKs stratospheric potential, quick progress is expected to be made towards the project's $10 million funding raise target.
That represents a sale of 50% of the token's 12 million supply, with 30% dedicated to rewarding $MK stakers and for battle rewards, 10% dedicated to Decentralized Exchange (DEX) liquidity and 10% for community rewards.
As per the project's roadmap, "Meme Kombat represents a groundbreaking fusion of blockchain technology, AI-driven mechanics, and community-centered gaming".
With its innovative battle dynamics, transparent tokenomics, well-defined roadmap, and an unyielding focus on community engagement, Meme Kombat stands as a promising and ambitious project in the rapidly evolving blockchain gaming industry.
Follow Meme Kombat on X (formerly Twitter) and Telegram to get timely updates as to the project's progress.
---