Ethereum Price Prediction as Active ETH Addresses Reaches Second-Highest in History – What's Going On?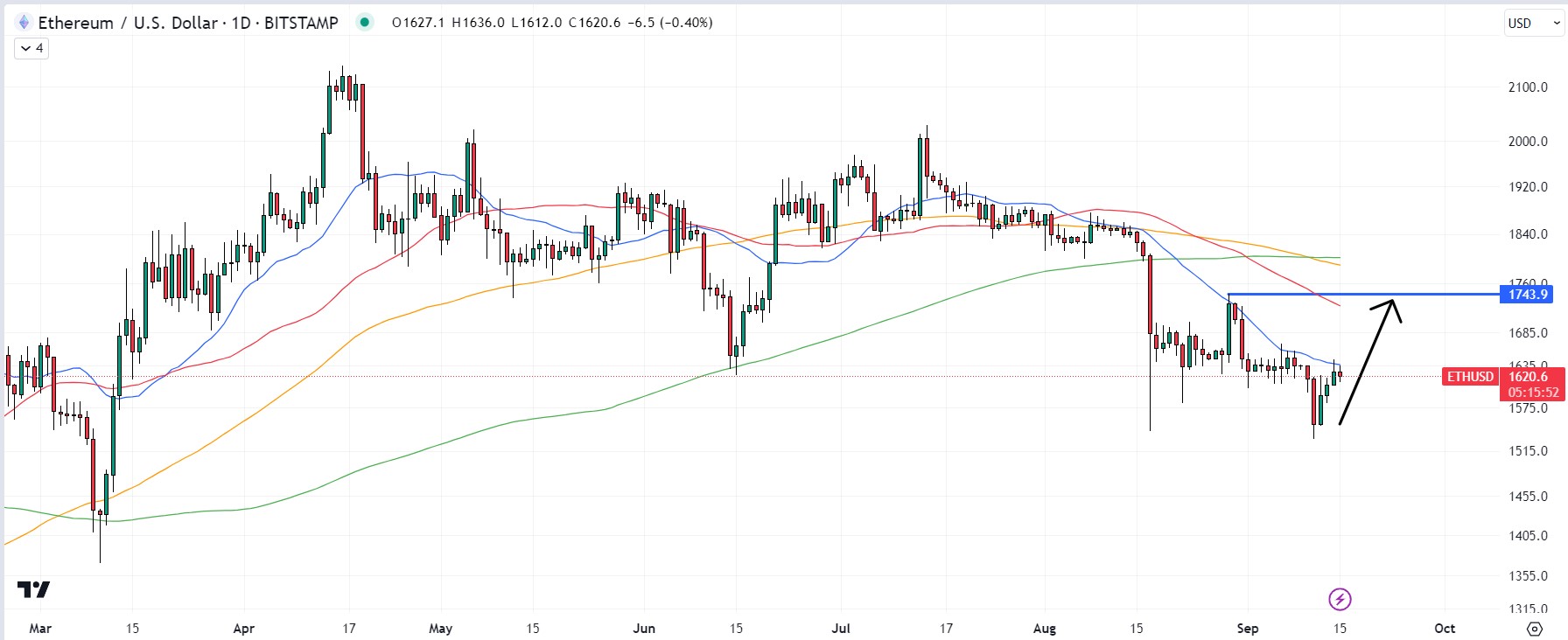 The number of active addresses interacting with the Ethereum network, the most widely utilized and liquid smart-contract-enabled layer-1 blockchain protocol, just hit their second-highest-ever level of 1.088 million on Wednesday, according to crypto on-chain analytics firm Glassnode.
That's a more than 2x spike from the 300,000-450,000 range that daily active addresses have been stuck in in recent months.
Daily transfers made on the blockchain also spiked to their second highest level on record of 1.18 million, also more than 2x up from recent months, where daily transfers were normally close to 500,000 per day.
The reason for the spike in activity is unclear and Ether (ETH), the token that powers Ethereum, isn't yet reacting to the uptick in on-chain activity.
Sudden spikes have been seen in the past, only to completely reverse, which might be why Ether bulls aren't piling in just yet.
ETH was last trading around $1,620, with the cryptocurrency still finding resistance at its 21DMA, though it remains up around 5.7% from earlier weekly lows.
Price Prediction – Where Next for Ether (ETH)?
If Ether can muster a break to the north of its 21DMA, then a rally back towards the $1,730-40 area, where the late August highs and 50DMA reside, becomes a stronger possibility.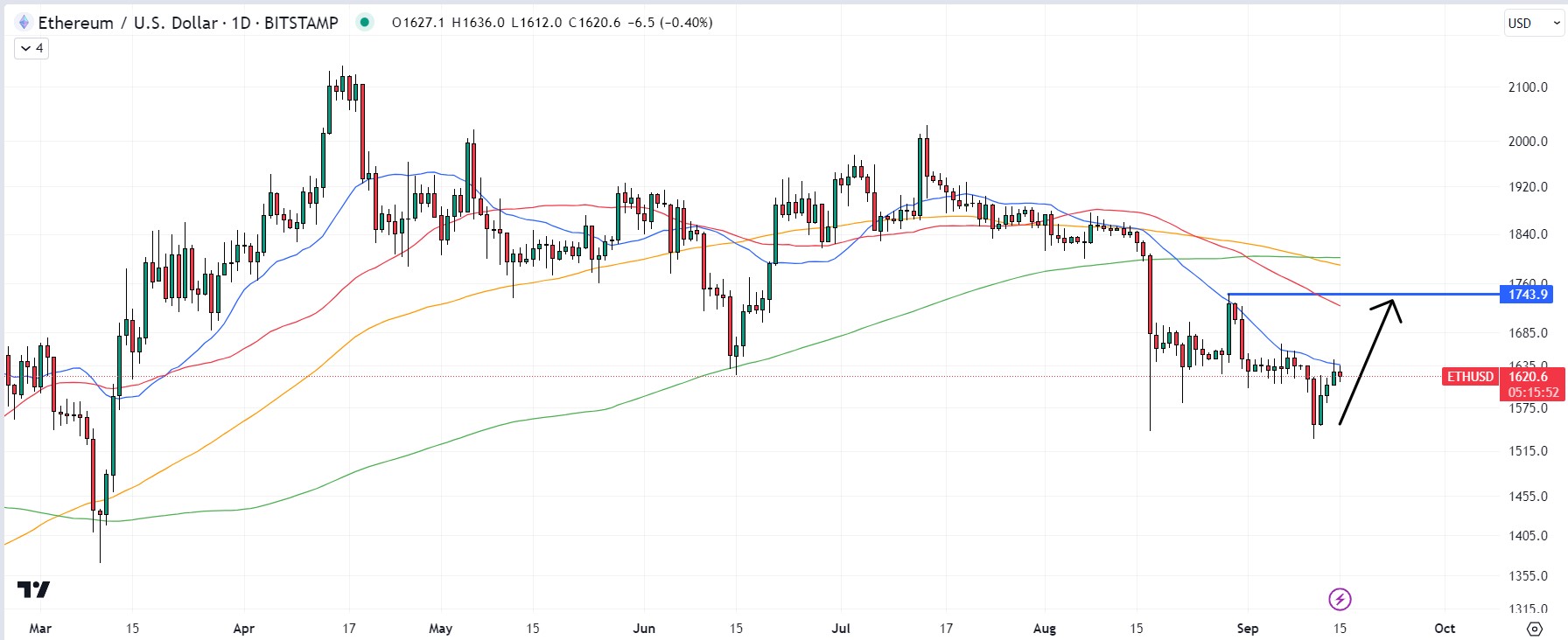 If the latest spike is the start of a new trend higher on-chain activity, that could certainly help lift the ETH price in the coming weeks and months.
But traders will also be monitoring other themes, such as expectations for the approval of an ETH futures ETF within the next month or so by the SEC, on spot ETH ETF applications in the US and other themes like the outlook for US interest rates and crypto regulation, as the SEC continues its battle to assert its authority over the US crypto industry.
ETH Alternative to Consider
A new web3 start-up called Launchpad XYZ, which is in the process of constructing an easy-to-use community-driven web3 ecosystem has launched a crypto token called $LPX that could be a good addition to any crypto investor portfolio.
As per the project's website, Launchpad XYZ aims to "ensure everyone makes the most of the next bull run".
The start-up's web3 platform will provide all the training required for a crypto newbie to become a successful trader.
Launchpad xyz "will support users in learning and understanding the Web3 ecosystem, from in-depth analytics and insights to news and market sentiment".
For an early look into the kind of high-quality analytics that Launchpad xyz traders will have access too, check out the start-up's Telegram channel, which posts trading signals, breaking market news and daily market news updates.
The project claims to already be up 30x on the signals it has been giving out for free. Don't miss out.
Only owners of the $LPX token will have access to the platform's premium features and alpha, and the project has now raised a whopping $1.7 million.
---