Elon Musk Crypto ($MUSK) is Uniswap's Biggest Gainer Today - But Has a Blacklist Function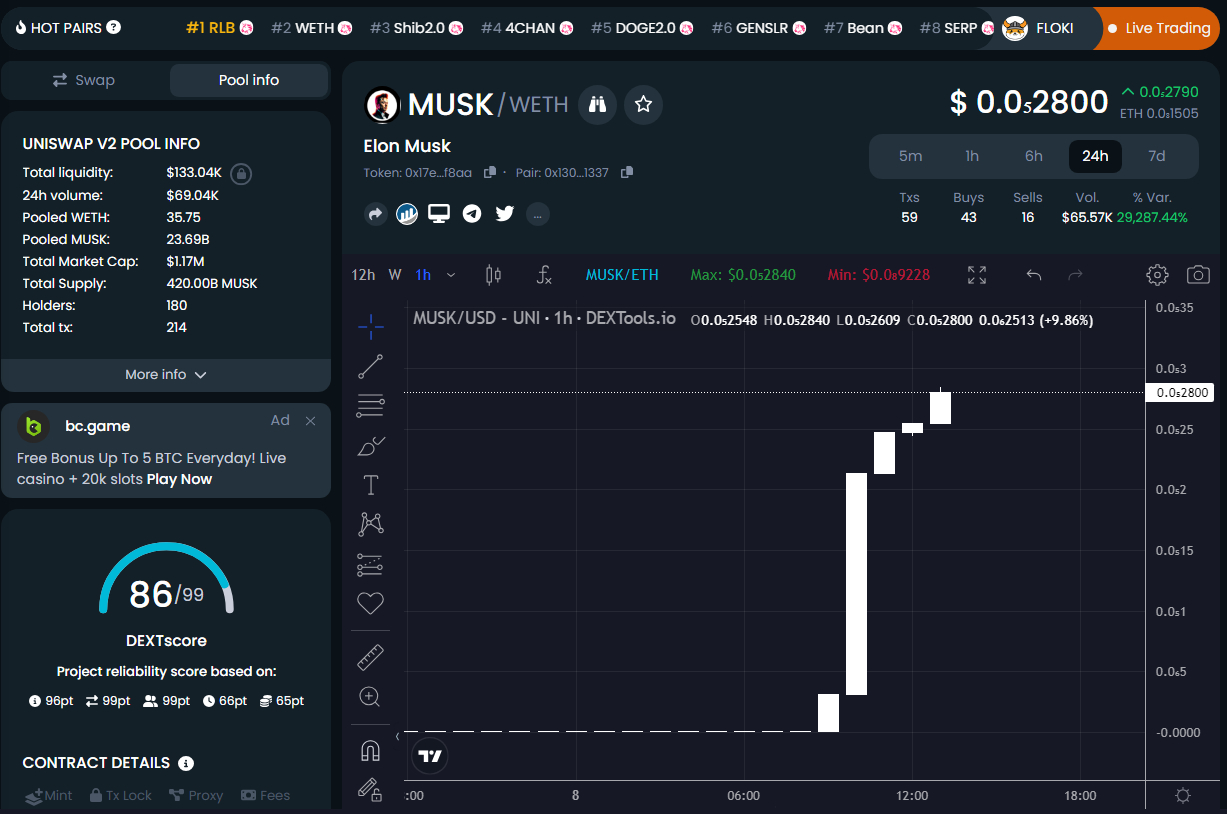 The biggest crypto gainer today on Uniswap is Elon Musk (MUSK), but it has some red flags - according to DEXTools the new meme token has a blacklist function in its smart contracts.
At the time of writing $MUSK is up approximately 30,000% - large percentage gains within the space of just a few hours are often due to low liquidity, rather than real buying volume and demand.
What is Elon Musk (MUSK) Token?
The Elon Musk crypto crypto asset was listed on Uniswap on July 1st, has approximately $130k in liquidity and a 24 hour volume of $70k. Its market cap is $1.2 million, with 180 holders and a DEXTscore of 86/99.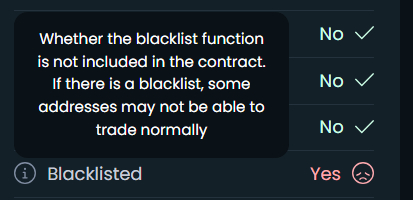 Past rugpulls - such as PepeHub earlier this week - have had a blacklist function, in which certain wallet addresses are unable to trade normally.
For example some holders may not be able to sell, potentially explaining how the $MUSK price keeps rising and why $MUSK token ranks among the top crypto gainers today.
MUSK coin is not yet listed on CoinMarketCap, although other unrelated Elon Musk (MUSK) assets are - which also emerged to be scams.
The token description on DEXTools for $MUSK coin reads:
"$MUSK - Risk-taking and imagination are keys to success Take a chance or regret it!"
New Meme Coins Elon Musk Has Interacted With
Long-time proponent of Bitcoin, Dogecoin and cryptocurrency in general, Elon Musk has not mentioned the $MUSK token.
One new meme coin we've recently reviewed here at CryptoNews, which Elon Musk has engaged with - at least replying to its memes on Twitter - is Wall Street Memes (WSM).
While it's unclear if Elon Musk is aware of the $WSM token and its upcoming launch on Uniswap, he has replied to the @wallstmemes account on Twitter three times.
Read our full Wall Street Memes project review here.
Disclaimer: Crypto is a high-risk asset class. This article is provided for informational purposes and does not constitute investment advice. You could lose all of your capital.
---