Don't Miss the Boat on the Next Big Metaverse Crypto – 30x Potential in 2023?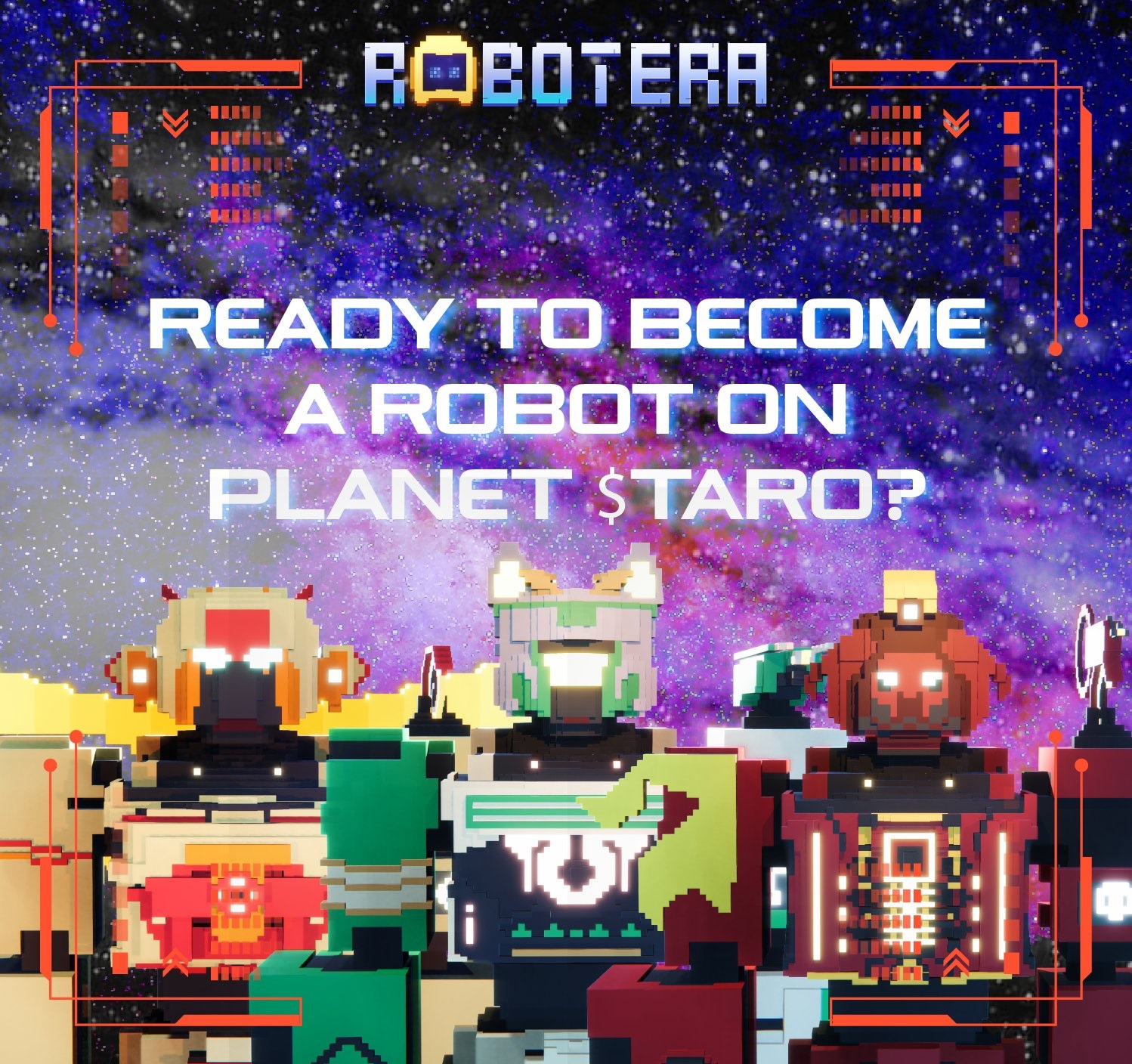 The metaverse is an interconnected virtual reality world where users can interact with each other through avatars.
The concept itself was popularized by Neal Stephenson's science fiction novel Snow Crash and has since gained traction as a crucial component of the future internet.
Although the concept of the metaverse has been around for awhile, its integration into our lives has just begun.
According to experts, the implementation of the metaverse is only just beginning, as it is predicted to reach a $13 trillion valuation by 2030.
A December 2022 PwC survey revealed that 82% of business leaders expect the metaverse to reshape their priorities and plan to integrate it into their strategies within the next three years.
Following the increased popularity, governments, tech giants, and financial institutions are all getting involved in the metaverse.
One standout project in this rapidly growing sector is RobotEra, a Web3 metaverse crypto game with immense potential for expansion.
Big Names and Big Investments: Major Companies Enter the Metaverse Game
Major companies such as Microsoft, Lego, Nike, and Adidas are all exploring the metaverse game trend and venturing into the Web3 virtual world space.
On March 21, Microsoft partnered with Nvidia to enter the metaverse arena, utilizing Microsoft's cloud computing platform, Azure, to host Nvidia's suite of internet services, Omniverse Cloud, which is specifically designed for constructing and managing hyper-realistic virtual worlds.
Additionally, In 2022, Lego announced its metaverse project aimed at creating a Lego-branded virtual world that mimics the real-life Lego building experience.
This initiative exemplifies how traditional companies are embracing the metaverse to offer their customers new and engaging digital experiences.
Another notable collaboration is between Fujitsu and nine other Japanese companies, including Mitsubishi and Mizuho.
This partnership focuses on a project called Ryugukoku, an interoperable metaverse infrastructure intended to expand the "Japan Metaverse Economic Zone" by connecting users to various Web3 services created by companies and government agencies.
Governments are also becoming more aware of the metaverse. In March, Margrethe Vestager, the European Commission's executive vice president, stressed the importance of Europe adapting to the digital age and the metaverse.
Vestager indicated that the European Commission has already begun examining potential challenges and competition within the metaverse industry.
Despite significant investments by major players, some argue that the metaverse hype is premature, as developers have not yet produced products that will achieve widespread user adoption.
RobotEra is looking to change that as it gears up for the rollout of its product in the metaverse crypto space.
The platform sets itself apart from other metaverse projects by offering an accessible experience for a wide audience, removing the need for technical knowledge to build game assets and modify the landscape.
The game also integrates non-fungible tokens (NFTs) and its currency, TARO, as essential features.
The development team behind RobotEra comprises experienced professionals in blockchain, decentralized technology, and global market operations.
Getting in on the Action: How to Invest in RobotEra's TARO Crypto Presale
In line with the platform's user-friendly approach, investing in RobotEra's TARO tokens is also a simple process that only requires a compatible wallet installed on your device.
We recommend using MetaMask for desktop users and Trust Wallet for mobile users.
Once you have a wallet, you can connect it to the RobotEra platform by clicking on the "Connect Wallet" button and selecting "Wallet Connect" if you're using a mobile wallet.
When purchasing TARO tokens, you can choose between ETH or USDT. If you opt to buy TARO with ETH, ensure you have enough ETH in your wallet.
Otherwise, you'll need to buy ETH first and then exchange it for TARO tokens.
To buy TARO with USDT, make sure you have at least $20 in your wallet and enter the amount of TARO you want to purchase, with a minimum of 1,000 TARO.
After entering the amount, click on the "Buy" button, and you'll be prompted to approve the purchase twice. The initial confirmation is for the USDT agreement, while the second approval is for the transaction amount.
Once the presale period concludes, you can claim your TARO tokens by visiting RobotEra's main site and clicking on the "Claim" button.
The process details will be provided closer to the end of the presale period.
Now is a good time to grab some of this metaverse crypto, as current prices are low and will rise once the presale progresses to stage 2.
Considering RobotEra's potential as one of the next major metaverse crypto games, the game's official launch is anticipated to generate significant interest among investors, and it could be one project that achieves up to a 30x return.
By investing in the TARO presale, you can secure your position in the metaverse crypto world and benefit from its potential growth as the metaverse continues to evolve.
Related:
Disclaimer: The Industry Talk section features insights by crypto industry players and is not a part of the editorial content of Cryptonews.com.
---