Is DigiToads (TOADS) Ready to Surpass Apecoin (APE) and Claim the Throne?
Disclaimer: The text below is a press release that is not part of Cryptonews.com editorial content.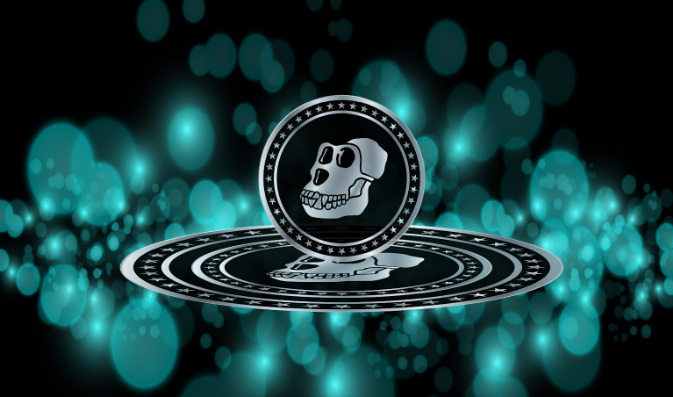 The recent turmoil in the crypto market has caused many investors to turn to higher-growth opportunities, such as DigiToads.
One of the best advantages of DigiToads, which has raised more than $4.3 million so far, is the many ways in which you can generate passive income. With so much economic uncertainty, finding a way to supplement your monthly income is certainly the most appealing feature of DigiToads.
Read on to find out why DigiToads is ready to claim the throne, leaving Apecoin behind as it struggles to maintain interest.
Is DigiToads Worth the Hype?
Based on the well-known image of a toad, DigiToads seem to be just like any other meme coin on the market. However, a quick look over its prospects shows why this first impression couldn't be more deceiving.
DigiToads is a play-to-earn game in which you play with digital TOADS characters. These are represented by NFTs, hence each character is unique in terms of strengths, weaknesses, and features.
The purpose is to raise and improve your digital toad so that you can win fighting competitions. Even though all TOADS holders will receive TOADS for participation, the best players will receive more crypto coins if they manage to win the competitions.
Apart from the exciting gaming experience, DigiToads has another winning feature: a stake-to-earn mechanism that makes it easier than ever to generate passive income.
In other words, you can purchase cool NFTs from the DigiToads marketplace and stake them. The staking pool collects 2% of all transactions, then distributes the funds to the people who stake their NFTs.
To top it all off, DigiToads will further organize trading competitions. You can supplement your monthly income by managing to be among the top traders on the platform.
Each monthly competition awards a Platinum Toad, which grants access to 1/12 of the treasury and allows you to keep 10% of the profits from your trades.
DigiToads is currently in its presale stages, which have also been well-thought-out. Essentially, each new presale stage comes with a price increase, starting from $0.01.
The TOADS altcoin has already increased by 260% and is expected to reach a minimum of 450% gains by the time it launches in July.
Toads vs Apes
Apecoin has made a name for itself in the versatile world of trending NFTs. However, recently, it's been struggling to retain investors' interest, especially as more and more crypto projects with huge potential like DigiToads are entering the stage.
Essentially, ApeCoin's objective is to play a key role in advancing the digital world of gaming, art, and entertainment.
APE's main utility is to allow holders to have a say in the APE ecosystem's governing process and to gain access to events, games, and merch.
Compared to TOADS, APE lacks the many use cases that could help investors and traders generate passive income, the immersive play-to-earn platform, and the rare stake-to-earn feature.
Another main difference between the two projects is that DigiToads is appealing to a much broader audience thanks to its noble mission.
The project, built on the image of a toad, will use a portion of its profits to save the Amazonian rainforest, important not only for the toads and other animals that live there but also for humanity, as the trees in the Amazon are key for stabilizing the global climate.
Summary
DigiToads' forward-thinking technology and objectives make it a highly valuable project with huge growth potential.
Aiming to become one of the mainstream cryptocurrencies on the market, TOADS managed to do something that no other meme coin has ever done - bring value and use cases to the high-growth, speculative meme coin market, targeting discerning investors.
For more information on DigiToads visit the website, join the presale or join the community for regular updates.
---