DigiToads (TOADS) Presale Skyrockets while Shiba Inu (SHIB) and Dogecoin (DOGE) Stagnate in Memecoin Market
Disclaimer: The text below is a press release that is not part of Cryptonews.com editorial content.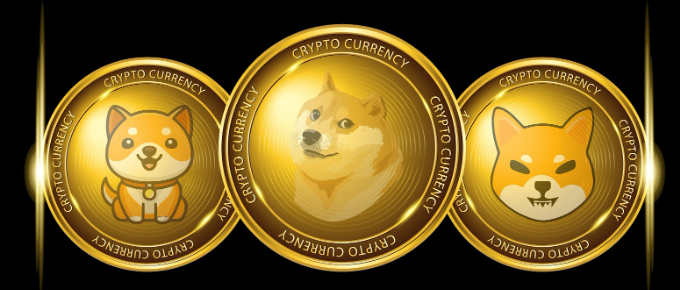 While Shiba Inu (SHIB) and Dogecoin (DOGE) seem to be taking a breather in the meme coin market, a new entrant, DigiToads (TOADS), is stirring up quite the storm.
Its presale is skyrocketing, having raised over $4.25 million, even as SHIB and DOGE experience a period of stagnation.
This marked divergence has made DigiToads a focus point for investors looking for the next big thing in the world of altcoins.
DigiToads (TOADS)
DigiToads sets itself apart by being more than just a meme coin. Its core value proposition lies in the distinct utility it offers.
The token serves as the beating heart of a rich ecosystem that combines Play-to-Earn (P2E) gaming, NFT staking, and deflationary tokenomics.
The blend of these features has earned it the tag of a credible crypto venture among the crowd of meme coins.
A key highlight of DigiToads is its web3 game where players can collect, raise, and compete with unique DigiToads. To thrive in the game's swamp arena, players utilize TOADS tokens to purchase items and upgrades, effectively injecting fun and competitiveness into the token economy.
Moreover, the best players are rewarded with additional TOADS tokens, creating a virtuous cycle that maintains high levels of community engagement.
Adding another layer of excitement to DigiToads is its unique NFT offering. 3500 distinct, cool NFTs are set to launch during the presale.
But these are not just digital collectibles; they can be staked to earn rewards. This dual utility of DigiToads NFTs underscores its potential as a top ICO in the crypto space.
Shiba Inu (SHIB)
Shiba Inu (SHIB) is a token designed to be an Ethereum-compatible alternative to Dogecoin (DOGE). Like DOGE, SHIB is intentionally abundant, with an initial circulating supply of one quadrillion coins.
The Shiba Inu ecosystem supports projects such as an NFT art incubator and a decentralized exchange.
The SHIB token started to gain attention during the bullish market of spring 2021 and experienced significant momentum after Elon Musk's appearance on SNL.
Shiba Inu (SHIB) and Dogecoin (DOGE) Lose Momentum
In contrast, Shiba Inu and Dogecoin, despite their earlier explosive popularity, seem to have hit a plateau.
While both coins brought the meme coin market to mainstream attention, they are currently experiencing a lull in their growth trajectory.
As community interest shifts towards projects with more substantial utility, meme coins that primarily rely on hype struggle to maintain momentum.
The ascension of DigiToads amid the stagnation of Shiba Inu and Dogecoin presents an interesting dynamic in the meme coin market.
While the latter two coins helped popularize the concept of meme coins, DigiToads is redefining what a meme coin can achieve by incorporating substantial utility and a dynamic ecosystem.
Become a TOADS Holder Now
The crypto market's dynamism is on full display with the rise of DigiToads and the temporary pause of Shiba Inu and Dogecoin.
The spotlight is moving towards projects that offer real utility and sustainable tokenomics, like DigiToads. As more traders begin to realize the potential of such projects, DigiToads stands out as a promising contender among top altcoins.
The changing landscape serves as a reminder of the crypto market's volatility and the ongoing opportunity for innovation and growth.
For more information on DigiToads visit the website, join the presale or join the community for regular updates.
---