Dash Sparks Crypto Chicken Race in Venezuela
After the fast food giant KFC in Venezuela denied that they are starting to accept Dash payments, one of its main competitors, Church's Chicken, has integrated these payments in 10 out of its 13 restaurants in Venezuela.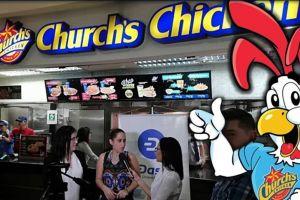 According to Dash, the Church's integration was reached through a partnership with two different Dash teams, the Core team and Dash Venezuela. However, this time the news was also confirmed by Church's Chicken Venezuela's General Manager Orlando Gustavo Navas:
"The Dash Venezuela and Dash Core Group teams have been instrumental in helping us adapt our payment systems, staff training, and providing counsel on all essential internal and legal processes for this integration, helping us become a global pioneer franchise in terms of accepting cryptocurrencies as a payment method."
Meanwhile, not everything was so smooth when director of media and PR of Dash, Mark Mason on December 7 tweeted that KFC is joining the group of Dash merchants in Venezuela. A few days later KFC Venezuela's CEO Antonio Sampayo denied this, adding that both companies have only discussed the possibility of accepting Dash.
Soon after, Dash apologized saying that "the message released was premature and reflected our optimism instead of current state of our discussions with KFC Venezuela."
In either case, Dash claims that more 4,400 merchants accept this cryptocurrency, while more than half of them are located in Venezuela alone.
____
Top 10 Dash merchant locations: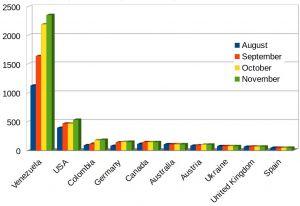 ---