Crypto Signals: Transforming Your Trading Journey with Cryptocurrency Payments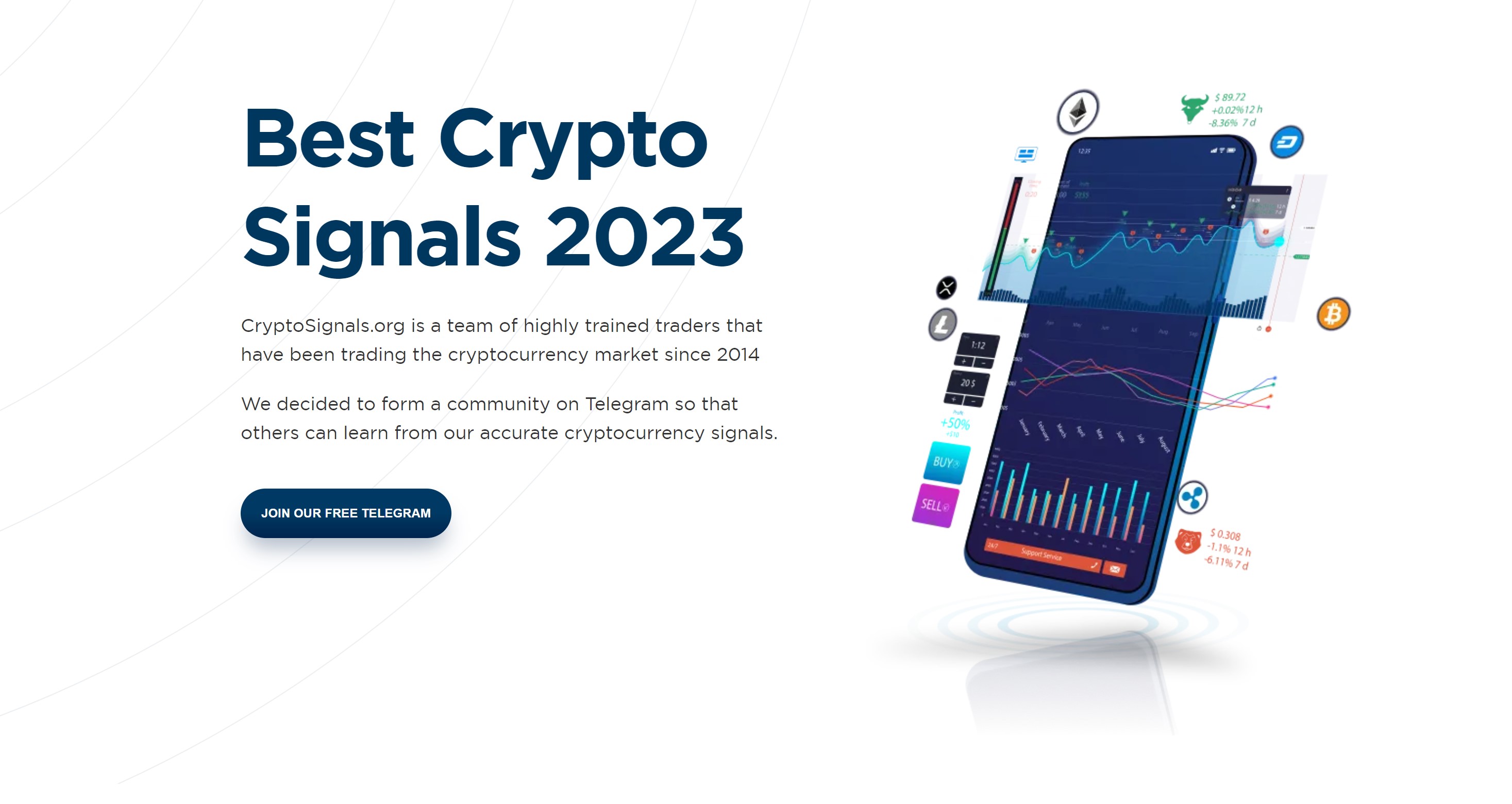 In the intricate realm of cryptocurrency trading, both clarity and precision are indispensable.
Crypto Signals proudly stands as a trusted advisor, offering traders of all expertise levels – be it seasoned pros or eager beginners - a crystal-clear path through the market's complexities.
In line with our ongoing commitment to our community, we're thrilled to unveil our newest feature: Cryptocurrency Payments.
The allure? Starting from just £42 or 0.029 ETH per month, you can directly reinvest your crypto profits into our top-tier services. Discover more and elevate your trading journey here: https://www.whop.com/cryptosignalsvip.
Every signal from Crypto Signals is a testament to our dedication to rigorous analysis and actionable insights.
Array of high-value strategies, educational content and revolutionary Copy Trading
Our team of veteran analysts, with their deep understanding of the crypto market, blends technical and fundamental techniques to offer not merely suggestions but a comprehensive, reliable strategy, detailing optimal entry and exit points.
To understand the learning curve associated with crypto trading, we've curated an array of educational content. From enlightening tutorials and webinars to comprehensive articles, we're here to guide every member of our community, ensuring no one is left in the lurch.
For those eyeing an enhanced trading experience, our VIP subscription is the key.
Beyond frequent signals, VIP members unlock access to our revolutionary Copy Trading feature, enabling them to mirror strategies of some of our community's most successful traders – a tool invaluable for learning and optimizing profits.
Join Crypto Signals' bustling online community
One cannot mention Crypto Signals without highlighting our bustling community.
Platforms like Telegram(https://t.me/cryptosignals0rg) and Discord(https://discord.gg/8HpPZM3kyR) are more than just communication hubs; they're where traders exchange critical insights, discuss market dynamics, and foster a spirit of mutual support.
Our strategic alliance with Bybit amplifies this experience. By depositing $250 with Bybit through our partner link(https://partner.bybit.com/b/cryptosignalstrading), members can unlock lifetime access to our signals – a deal that's hard to resist.
Crypto Signals embraces cryptocurrency payments
Now, let's shine the spotlight on our most recent and exciting feature: Cryptocurrency payments.
As the world leans toward decentralized finance, Crypto Signals is already there, offering users the choice to pay with cryptocurrency. The cherry on top? The prospect of directly investing your crypto profits back into a service laser-focused on enhancing your trading acumen, crafting a seamless loop of growth and reinvestment.
For the professional traders hungry for precision, and the curious beginners keen to carve their niche, Crypto Signals beckons as your ultimate ally in the vast world of cryptocurrency trading.
Embrace the future, channel your profits, and together, let's sculpt trading success. Don't wait; dive into the world of premium signals here: https://www.whop.com/cryptosignalsvip.
Disclaimer: Crypto is a high-risk asset class. This article is provided for informational purposes and does not constitute investment advice. You could lose all of your capital.
---