Crypto Listing & Delisting Announcements: Week 44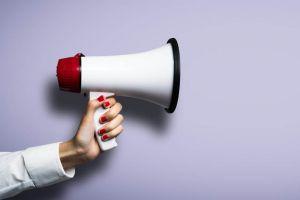 Here is our weekly collection of digital asset listing and delisting, trading pair-related announcements by cryptocurrency exchanges that we found last week and today.
Have we missed something? Do you have information about new listings and/or delistings? Let us know here.
______________________________
Binance
Removed trading pairs:
ATOM/PAX
BTS/BNB
CVC/BNB
ETC/PAX
REP/BNB
Binance.US
Listings:
NEO (NEO)
Cosmos (ATOM)
Waves (WAVES)
Bithumb
Listings:
TrustVerse (TRV)
DadChain (DAD)
PIVX (PIVX)
BitMart
Listings:
WaykiChain (WICC)
XRPHD (XHD)
MATH (MATH)
BitMax
Listings:
CoinEx token (CET)
Watch the latest reports by Block TV.
Crex24
Delistings:
Sandy (SDY)
Faucet (FAUCET)
BitNewCoin (BSHN)
BitClassic (B2C)
Egames Coin (EGA)
CryptoTradingCoin (CTD)
CRUIZE (CRUIZE)
Moss Coin (MOC)
SKN Coin (SKN)
Node Base (NDB)
Winged (WINGE)
PinkDog (PDG)
BuySell (BULL)
Concierge Coin (CCC)
K-Plus Coin (KPC)
Division Club (DIVC)
Thorianite (THOR)
Katana (K2X)
CoinAll
Listings:
Energi (NRG)
YAP Stone (YAP)
DigiFinex
Listings:
YAP Stone (YAP)
FCoin
Delistings:
DAPS Coin (DAPS)
HitBTC
Listings:
Silverway (SLV)
Hotbit
Listings:
Morpheus Infrastructure Token (MITx)
Selfkey (KEY)
EIDOS token (EIDOS)
Huobi Global
Listings:
Eminer (EM)
Hubi Exchange
Listings:
Everipedia (IQ)
IDAX
Listings:
Zcash (ZEC)
Velas (VLX)
Running Vault Coin (RVC)
SEAKING (SK)
SCDS (SCDS)
YAP Stone (YAP)
Marshal Lion Group Coin (MLGC)
OnlyChain Token (ONLY)
Kraken
Listings:
PAX Gold (PAXG)
OmiseGO (OMG)
LBank
Listings:
Utrust (UTK)
GameStars (GST)
Mercatox
Listings:
BirdChain (BIRD)
Robotina (ROX)
Poloniex
Delistings:
LBRY Credits (LBC)
Pascal (PASC)
Steem (STEEM)
NavCoin (NAV)
GameCredits (GAME)
Clams (CLAM)
ProBit Exchange
Listings:
Lobstex (LOBS)
Spender (SPDX)
Nano (NANO)
Refine Medium (XRM)
Azultec (AZU)
Ergo (ERG)
Lapis Chain (LPS)
NaviCoin (NAVI)
BNC Pro (BNC)
UCX (UCX)
Goldofir (GOL)
Jura (JREX)
OKEx
Listings:
Spendcoin (SPND)
Tezos (XTZ)
Removed trading pairs:
QTUM/OKB
QUN/ETH
DCR/OKB
WAVES/OKB
LSK/ETH
DGB/ETH
SNT/ETH
INSUR/ETH
ZCO/BTC
ADA/OKB
HMC/ETH
BNT/ETH
TRA/ETH
YOYO/ETH
ACT/ETH
ICX/ETH
ZIP/ETH
SNC/ETH
ZB.COM
Listings:
Crypto.com Chain (CRO)