Coinbase Exceeds Analyst Expectations with Q3 Revenue of $674.1 Million
Disclosure: Crypto is a high-risk asset class. This article is provided for informational purposes and does not constitute investment advice. By using this website, you agree to our terms and conditions. We may utilise affiliate links within our content, and receive commission.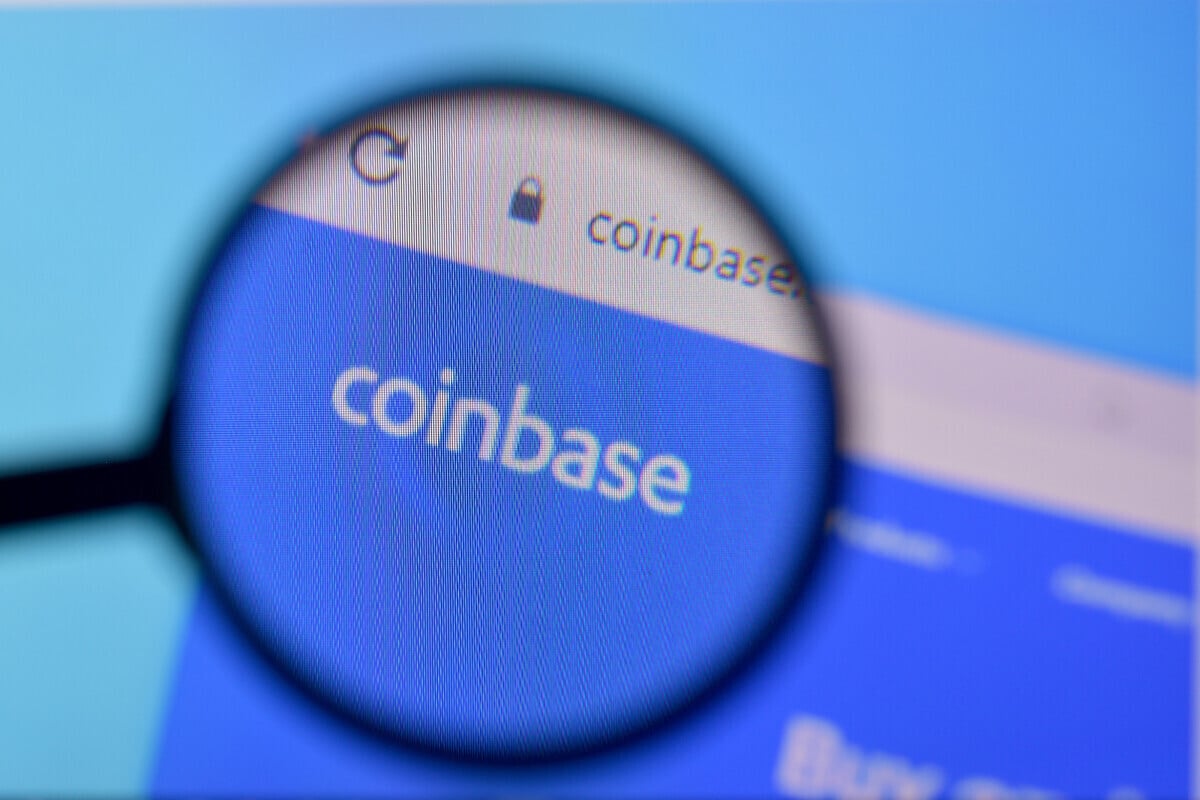 Coinbase reported a narrower net loss of $2 million in the third quarter and a total transaction volume of $76 billion, despite a year-on-year increase in revenue, even in the face of lower trading volumes.
According to a Nov. 2 earnings statement, the company's total revenue increased by 14.2% year-on-year to $674.1 million, although it experienced a 4.8% quarter-on-quarter revenue decline. This figure exceeded the estimate of $653.2 million provided by the London Stock Exchange Group, as reported by Reuters.
Our Q3'23 update is in.

Read the full shareholder letter and tune in to our earnings call here → https://t.co/fod43YZcAY pic.twitter.com/Iusjw1Uysx

— Coinbase 🛡️📞 (@coinbase) November 2, 2023
Quarterly trading volume decreased to $76.1 billion, missing expectations of $80.1 billion and down 52% from the previous year. Transaction revenue also declined by 21% to $289 million, largely due to decreased crypto asset volatility.
The improved bottom line was driven by a $50 million gain in "strategic investments" and an $82 million debt repurchase.
Coinbase Reports Strong Q3 Performance Amid Evolving Market Conditions

In an eventful third quarter, Coinbase demonstrated resilience and strategic expansion efforts. The company acquired new licenses to facilitate entry into new markets and the introduction of innovative products. This comes alongside a steadfast commitment to enhancing regulatory clarity within the United States. Notably, Coinbase introduced Bitcoin (BTC) and Ethereum (ETH) futures, catering to retail traders in the US.
In addition to trading services, Coinbase saw a significant boost in revenue from subscription-based models and other services. This segment contributed $334 million to the company's top line, marking a remarkable 59% increase from the previous year. Stablecoins and premium subscription models were instrumental in driving this growth, with $172 million in revenue generated from USDC stablecoin interest income during the third quarter. Coinbase anticipates an acceleration in the tokenization of financial assets, including US Treasury bonds, in the upcoming year.
While consumer trading volume for the quarter was $11 billion, reflecting a decrease from the previous year, and institutional trading volumes also saw a decline, Coinbase remains optimistic about its performance. Despite the challenging market conditions, the company expressed satisfaction with its Q3 results, emphasizing, "Q3 was a strong quarter for Coinbase. Amid multi-year low levels of volatility, we are pleased with our financial results."
The exchange also highlighted its positive adjusted EBITDA for the third consecutive quarter as a sign that it is building a sustainable business for long-term growth.
Adjusted EBITDA, which stands for earnings before interest, taxes, depreciation, and amortization, is a financial metric used by analysts to make meaningful comparisons between companies in the same industry.
Coinbase Faces Legal Challenges in Maryland and Ongoing SEC Litigation

Coinbase, a leading cryptocurrency exchange, is currently contending with legal hurdles on multiple fronts. Maryland securities authorities have initiated a lawsuit against the platform, resulting in a preliminary order to halt staking services for users in the state. As a precautionary measure, Coinbase has advised affected users to withdraw staked funds while engaging in discussions with authorities to find a resolution.
Simultaneously, Coinbase is entangled in high-profile litigation with the U.S. Securities and Exchange Commission (SEC). The exchange is expected to respond to legal briefs by tomorrow, with oral arguments for the case slated to commence on January 17. The SEC's lawsuit, filed in June, alleges that Coinbase operated as an unlicensed exchange and traded cryptocurrencies considered unregistered securities by the agency.
This legal battle has garnered significant attention within the cryptocurrency industry, resulting in the filing of 13 friend-of-the-court briefs by investors, policymakers, research institutions, and professors, underscoring the broader implications of the case.
In the wake of these legal challenges, Coinbase's shares saw a dip in after-hours trading, trading at approximately $81.20, a 4% decrease from the closing price of $84.60.
---