Chinese Ex-gangster Raises USD 750m in ICO - Report
A former gangster from Macau, the semi-autonomous Chinese gambling city next to Hong Kong, has raised USD 750 million in less than five minutes in an initial coin offering (ICO), the South China Morning Post reported on Saturday.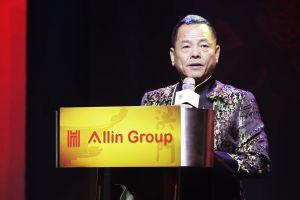 The report cited World Hung Mun Investment, a company of the Macau triad gangster known as "Broken Tooth" Wan Kuok-koi.
According to the report, "Broken Tooth" partnered with a mysterious Mainland Chinese company Zhonggongxin Cosmos to launch the cryptocurrency dubbed "HB" during an event in Cambodia. The event was said to be attended by senior government and military officials from both Hong Kong and Mainland China.
If the report is true, it marks an interesting turn of events given the fact that ICOs and cryptocurrency trading is banned in Mainland China.
World Hung Mun Investment is said to issue a billion "HB" tokens, with only half of them being offered to the public. So far, the company claims to have sold 450 million tokens at three events, in Cambodia, Thailand and the Philippines, with a final stop scheduled in Malaysia on Wednesday.
According to the article, Wan's idea is to use the tokens as prize money during chess and poker tournaments in Mainland China this fall.
According to the report, HB is traded on an exchange called a.top that was launched by a Hong Kong company All In Group Limited.
Zhonggongxin Cosmos, a subsidiary of Zhonggongxin Assets Management Limited, which has a variety of business interests including asset management, construction projects in Russia, hints at being state-owned by claiming to report directly to a department of the Chinese central government.
---