Celebrities Guy Fieri and Sammy Hagar Launch NFT Loyalty Program via Their Tequila Brand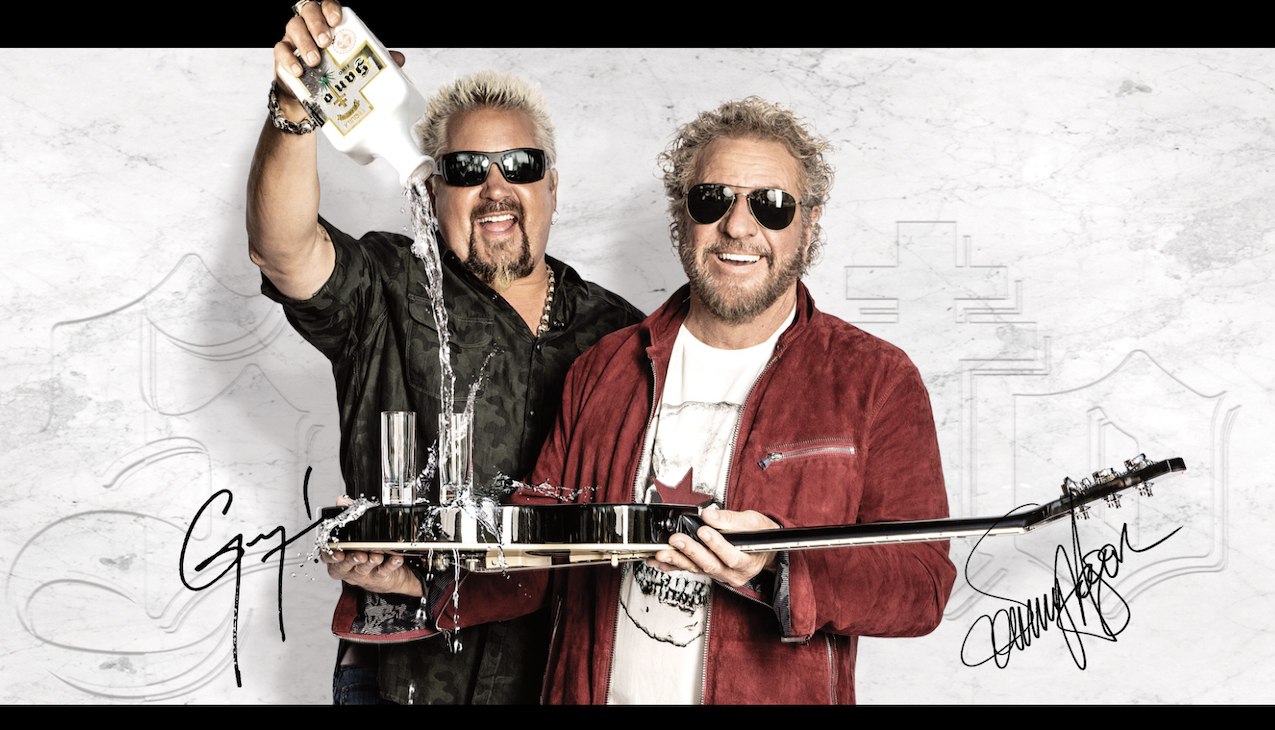 Celebrity chef Guy Fieri and Rock and Roll Hall of Famer Sammy Hagar are getting into non-fungible tokens through a new loyalty program launched by a tequila company they co-founded.
Through the tequila brand Santo Spirits, the pair announced a new Web3 loyalty program called the Santos Spirits Club, which will offer rewards and special offers, such as a virtual tasting of a soon to be released Santo Añejo Tequila with both Fieri and Hagar, autographed guitars, among other rewards.
"Since way back in the early 80s when I first experienced pure 100% agave tequila I've been on a mission to make the best stuff in the world and to share it with fans who care about quality and authenticity," Hagar said in a press release on Tuesday. "I'm glad that we are going to be reaching a new audience through this partnership and introducing them to Santo so that they can enjoy tequila as it's meant to be experienced."
Fieri and Hagar created Santo Spirits after being friends for decades, according to the statement.
Fieri is known for TV shows such as "Diners, Drive Ins & Dives," "Guy's Grocery Games" and recently launched a virtual brand called Flavortown Kitchen, according to his website.
Hagar is a rock artist and won a Grammy Award for Best Hard Rock Performance in 1991.
The pair will work with Trident3™, an onramp to Web3 for consumer brands, to launch the loyalty program on the NEAR Protocol, according to the press release.
A "mystery" NFT
Those who sign up to become founding members of the Santos Spirits Club loyalty program will get a "mystery NFT," according to the press release.
"Santo Spirits is also offering a bonus 'mystery ' NFT to the first one-thousand fans who sign up. The NFT's utility will be revealed upon the launch of the new Añejo," they said.
---