Cardano Price Prediction Looks Bearish and This New Eco-Friendly Crypto Is a Better Alternative – Here's Why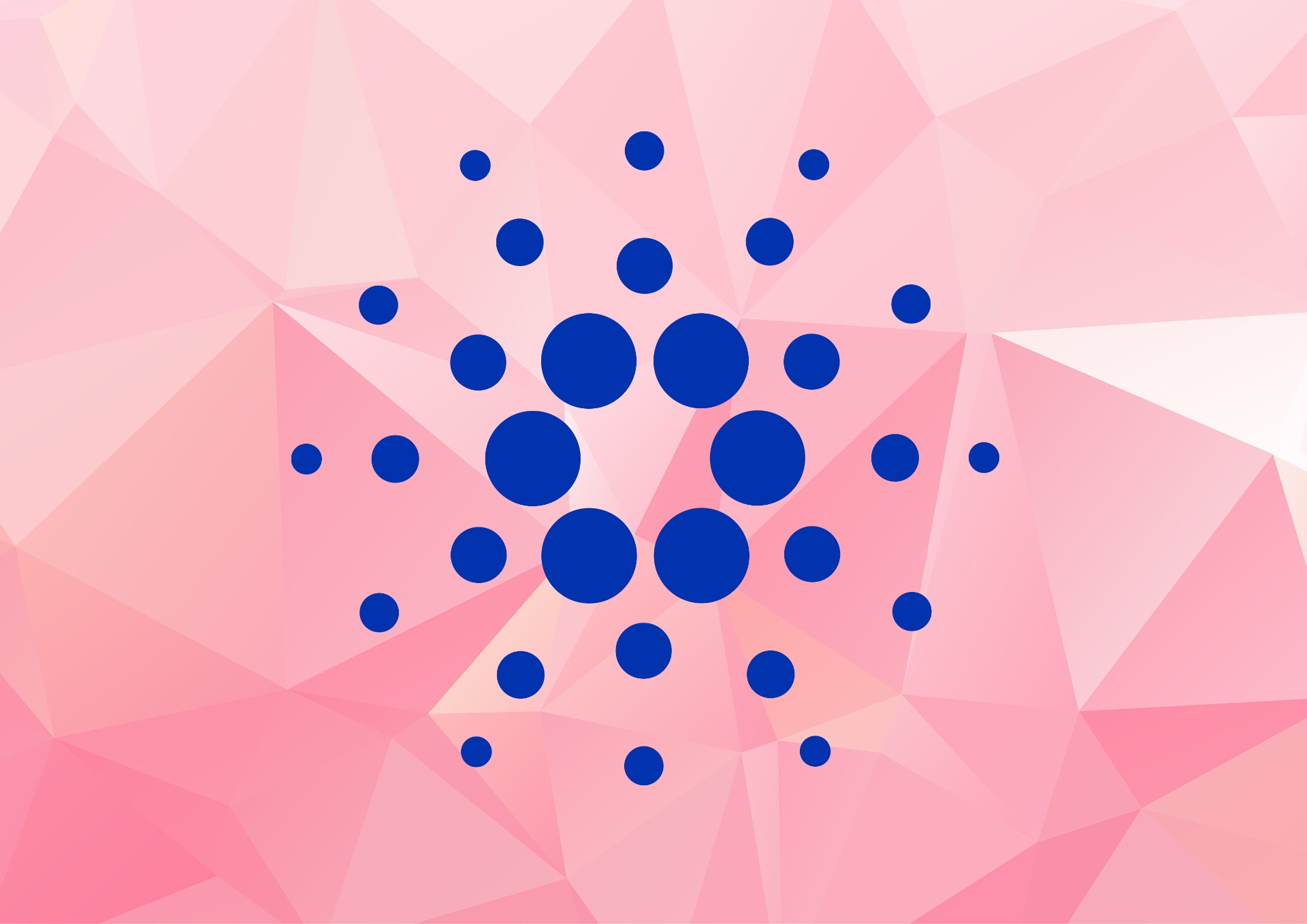 Cardano (ADA) continues a month of tumbling price action that has seen a troubling -20% bleed out over the past 27 days.
With Cardano bulls currently battling to consolidate above a key support level at $0.35, ADA is trading at $0.36 (marking a 24 hour change of +1.81%).
Cardano (ADA) Price Analysis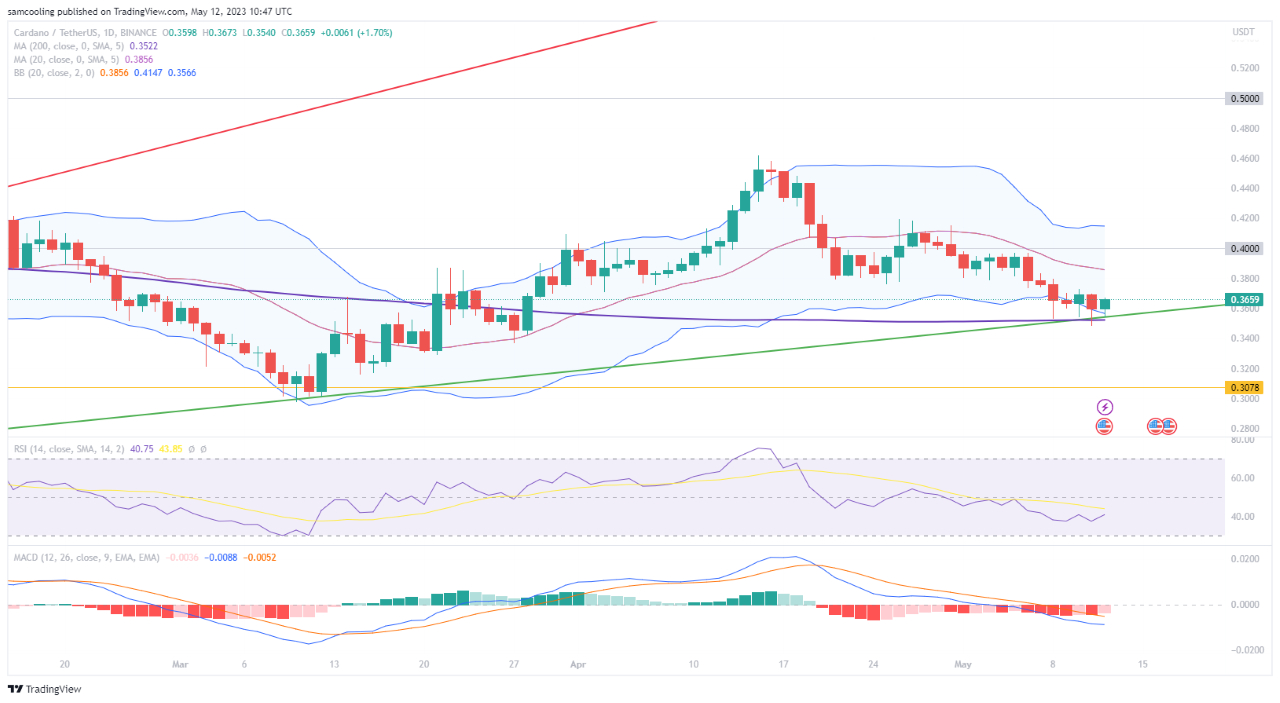 As price action descends perilously - threatening to break lower trendline support, the increasingly bearish outlook faces a make-or-break moment.
And with Bitcoin seemingly intent on a return to $25,000, markets are on edge.
The MA200 remains steadfast in support for ongoing price action, providing some silver lining, however, the MA20 continues to act as localized topside resistance.
As for the strategic indicators, Cardano's RSI is slowly heating up in consolidation, now stood at 40.
This provides little reassurance, a rising RSI independent of upside price movements poses a serious red flag.
Worse still, this bearish outlook receives further confirmation from the MACD, which displays minor bearish divergence at -0.0036.
As price action threatens a complete breakdown, reclaiming position atop the MA20 forms the short-time frame upside target for ADA at $0.40 (a potential move of +9.5%).
Downside risk is significant here, with the nearest lower support level to be found at $0.30 (a possible -17.8% drop).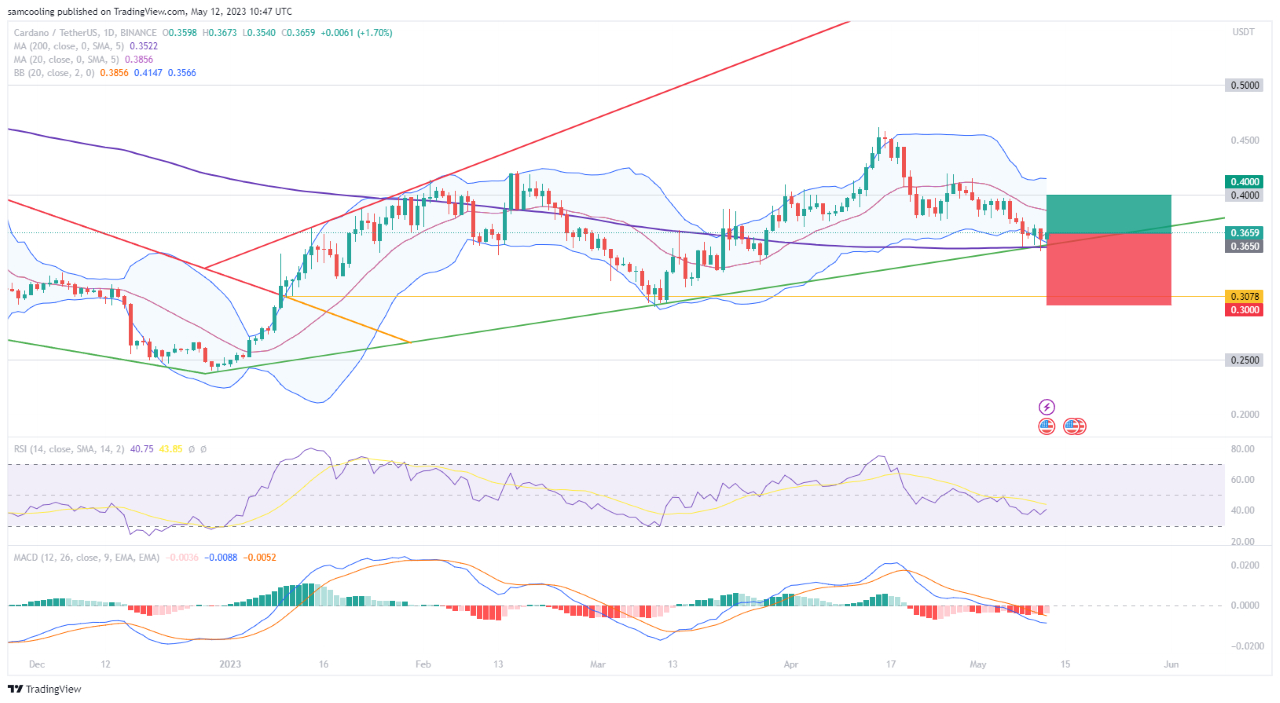 This leaves Cardano with a mediocre Risk: Reward ratio of 0.54.
A worrying reward structure, characterized by near twice as much risk.
As the bearish outlook on Cardano casts a murky cloud over ADA's t horizons, a beacon of hope shines bright in the form of an environmentally-conscious crypto project.
The Green Recycle-to-Earn (R2E) project, ecoterra, presents an enticing pre-sale opportunity that's not only promising in returns but also a stride toward a sustainable future.
Meet Ecoterra: The Future of Green Crypto Technology

As the current market trend shows, the ecoterra ($ECOTERRA) pre-sale is blazing its trail, nearing a staggering $3.5 million.
With the current price of $0.00775 per ECOTERRA token, investors stand to gain a significant 30% return upon its listing at $0.01.
As there is just a little over a week until the next price increase to $0.0085, the time is ripe to seize this opportunity.
What truly sets ecoterra apart from the crowd is its innovative approach to integrating blockchain technology with environmentally friendly practices.
Through its all-in-one application, it not only incentivizes recycling but also promotes the offset of carbon emissions and encourages the use of recycled materials.
This unique blend of sustainable practices and blockchain transparency has the potential to revolutionize both the crypto and environmental sectors.
Ecoterra Steals Limelight at Istanbul Blockchain Summit
Coupled with its commendable environmental initiatives, ecoterra's team is making significant strides in promoting the $ECOTERRA token.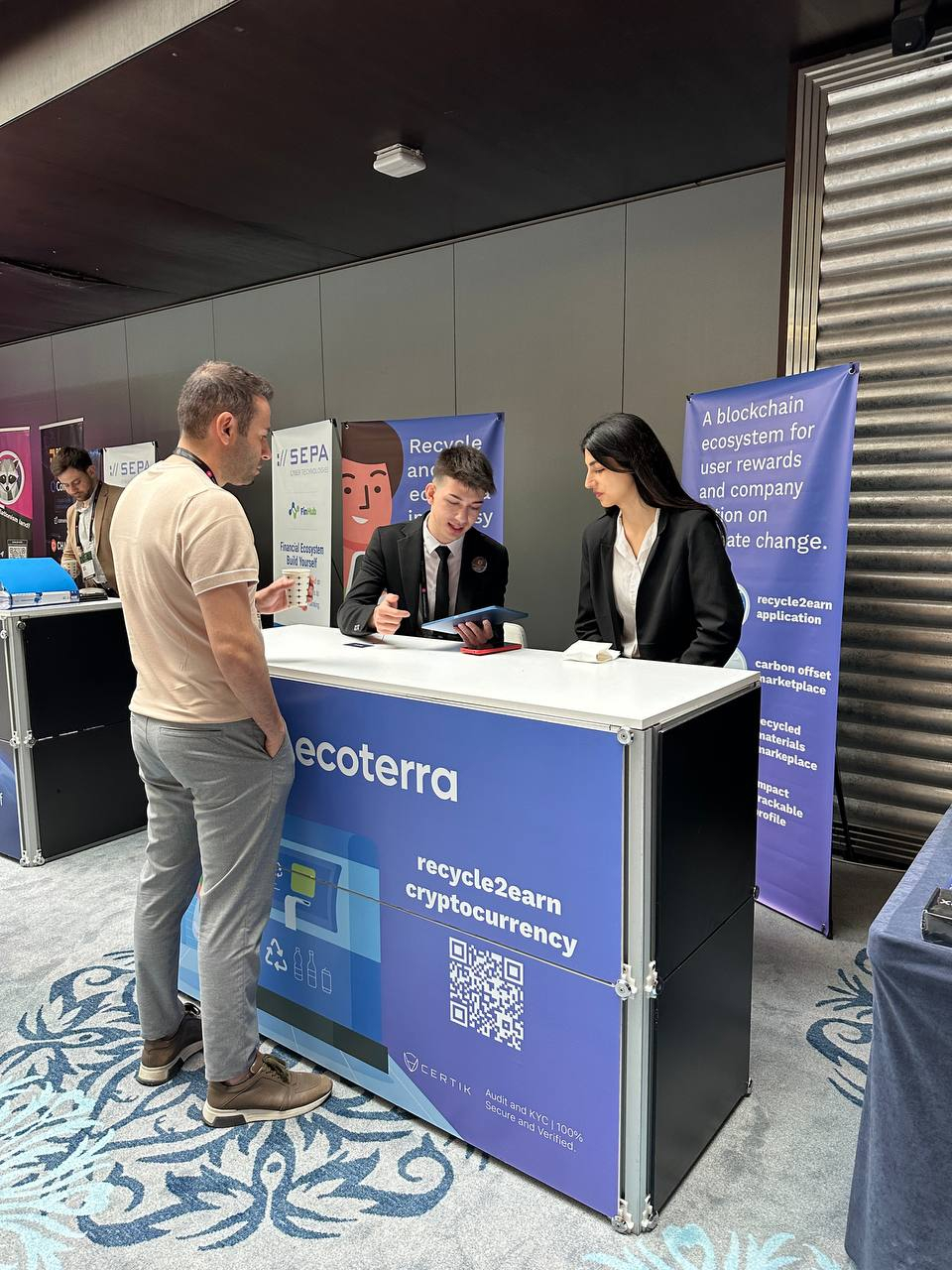 Recently, they showcased the project's use case at the Istanbul Blockchain Summit, further propelling its visibility in the crypto world.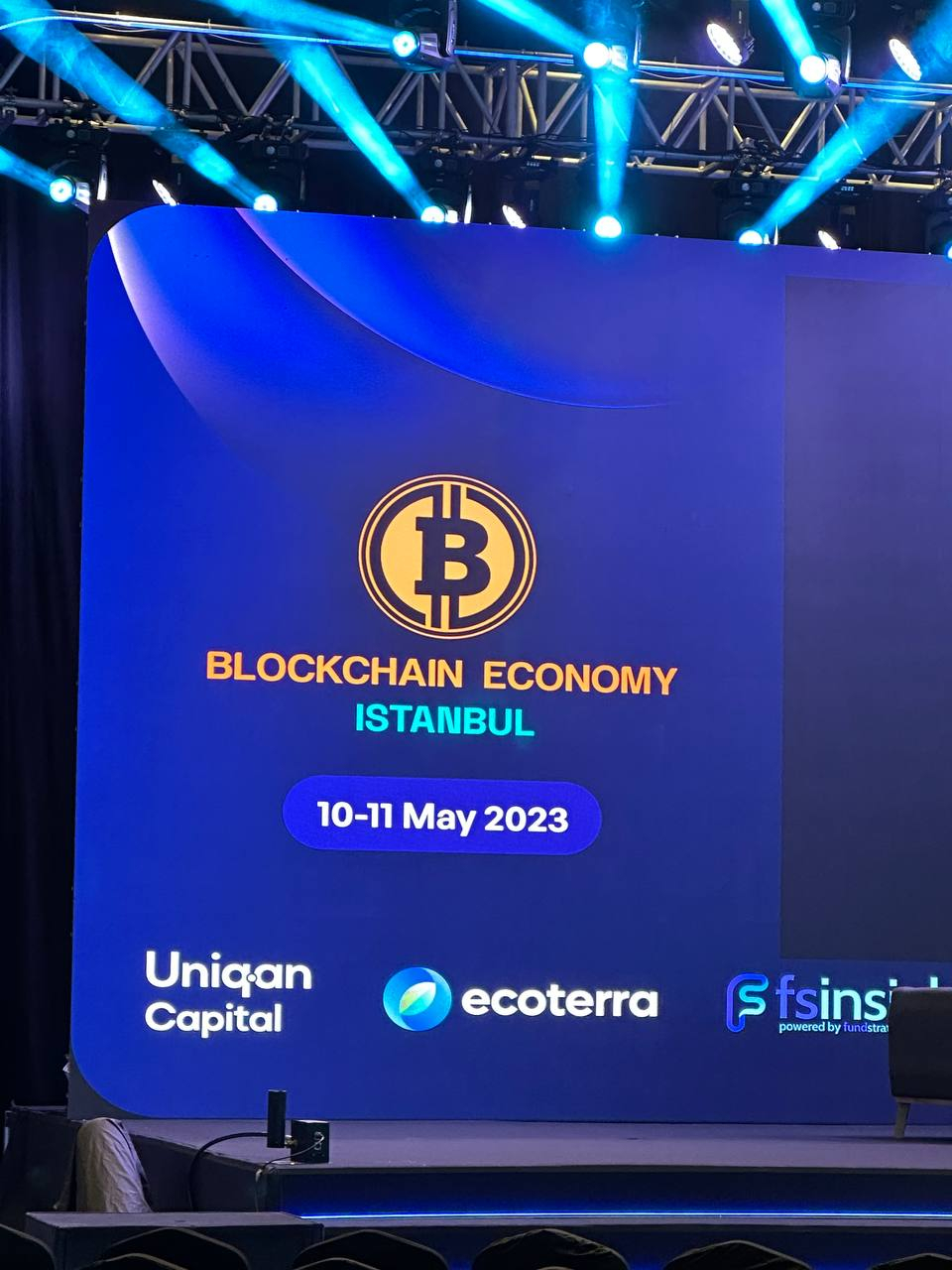 Beyond that, the team is actively engaging with major centralized cryptocurrency exchanges, hinting at potential partnerships for $ECOTERRA's token launch.
As it stands, ecoterra has surpassed the halfway mark in its token pre-sale, with plans to raise a maximum of $6.7 million.
The clock is ticking for investors to secure their tokens before the price hike.
Moreover, there is little fear of a rug-pull here given the team's commitment, demonstrated by their tokens being locked for a year and vested over the next three years. It's clear they have a long-term vision for this project.
Ecoterra's audited and verified project is a testament to their commitment to security and legitimacy.
Don't be Side-lined by yet Another Moon-shot
Their vision is not just to empower companies and reward consumers but to create a more sustainable world through blockchain.
With this, Ecoterra positions itself as an exciting alternative to traditional green cryptocurrencies such as Cardano, particularly for those seeking to align their portfolios with a greener future.
As ADA heads south the saying goes, "In the midst of every crisis, lies great opportunity."
The bearish season might just be the perfect time to rotate profits and go green with Ecoterra.
Disclaimer: Cryptocurrency projects endorsed in this article are not the financial advice of the publishing author or publication - cryptocurrencies are highly volatile investments with considerable risk, always do your own research.
---