Cardano Price Prediction as New Node Version is Released – Can ADA 10x From Here?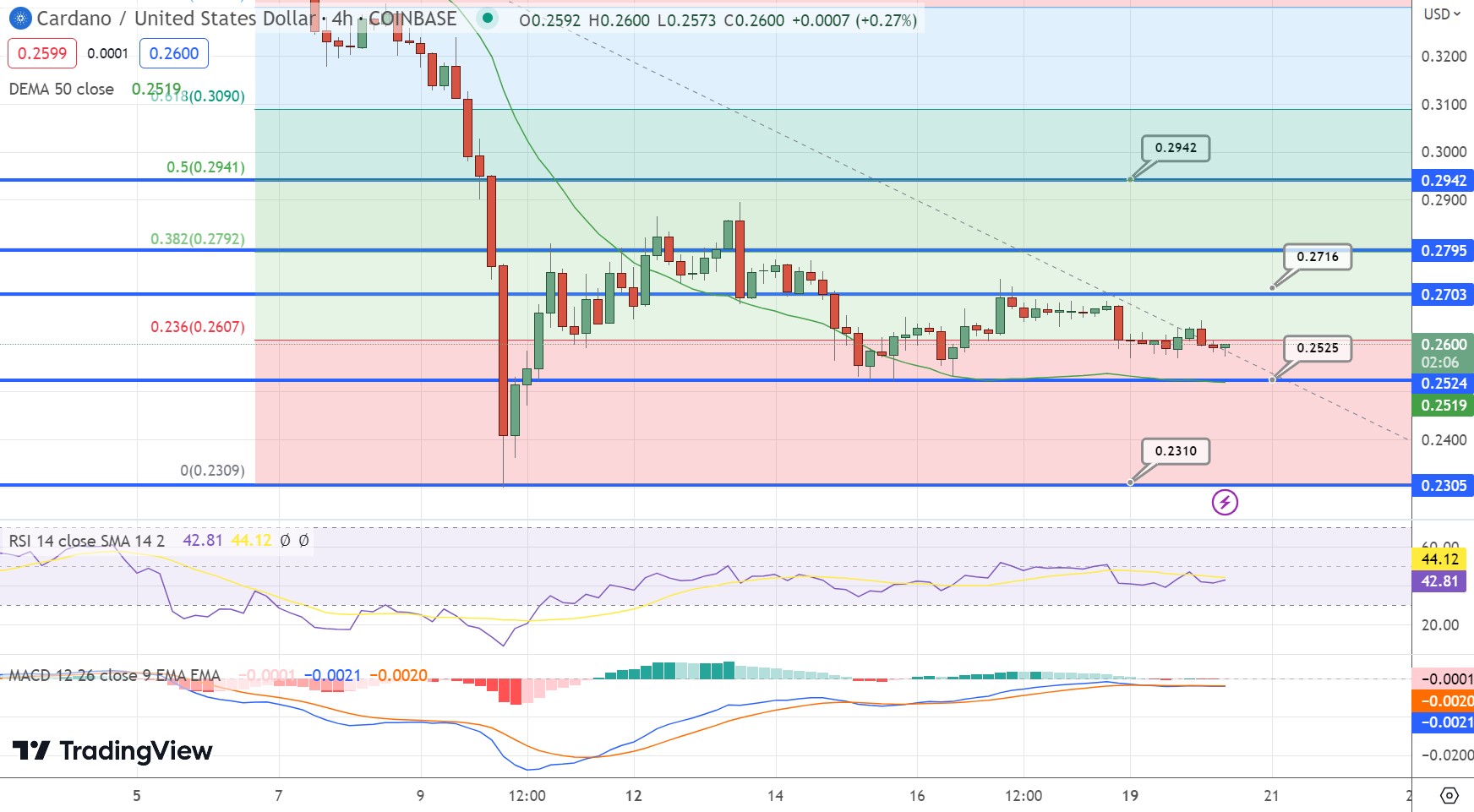 Cardano (ADA), a leading cryptocurrency in the market by market capitalization, has recently released a new node version, generating significant excitement among investors.
With this development, the question arises: Can Cardano 10x in price from its current level?
As the crypto community eagerly awaits the impact of the new node version, analysts and investors are closely monitoring Cardano's price movements to assess its potential for substantial growth in the near future.
Cardano Releases Upgrade to Enhance Blockchain Efficiency and Address Network Issues
The developers of Cardano have introduced an upgrade aimed at improving the user experience by reducing the time it takes for epoch transitions on the blockchain.
In the Cardano network, epochs are defined as periods consisting of 432,000 slots, with each slot lasting one second.
Put simply, the new upgrade makes network processes faster, enhancing user experience and overall network efficiency.
This upgrade aims to optimize the efficiency of epoch transitions and enhance the overall performance of the Cardano network.
Furthermore, this upgrade addresses various issues concerning peer-to-peer network communications and the ADA-based domain name system, further bolstering the network's functionality.
Cardano Price Prediction
From a technical analysis perspective, the ADA/USD pair is currently displaying fluctuations around the $0.2620 mark, showing a minor retracement following a strong recovery from the support level established at $0.25.
Cardano underwent a significant market correction in early June, resulting in a decline of over 20% in the past week.
However, the cryptocurrency is demonstrating resilience. Cardano has managed to accomplish a 38.2% Fibonacci retracement near the $0.2791 level, indicating a possible resurgence of bullish momentum.
In a closer examination of the hourly chart, Cardano's price remains in line with the 50-day exponential moving average, which underscores its consistent market performance.
Moreover, both the Relative Strength Index (RSI) and the Moving Average Convergence Divergence (MACD) indicators reveal notable activity within the buying zone, signaling potential buying pressure.
This suggests the potential for a sweet dance move in the market.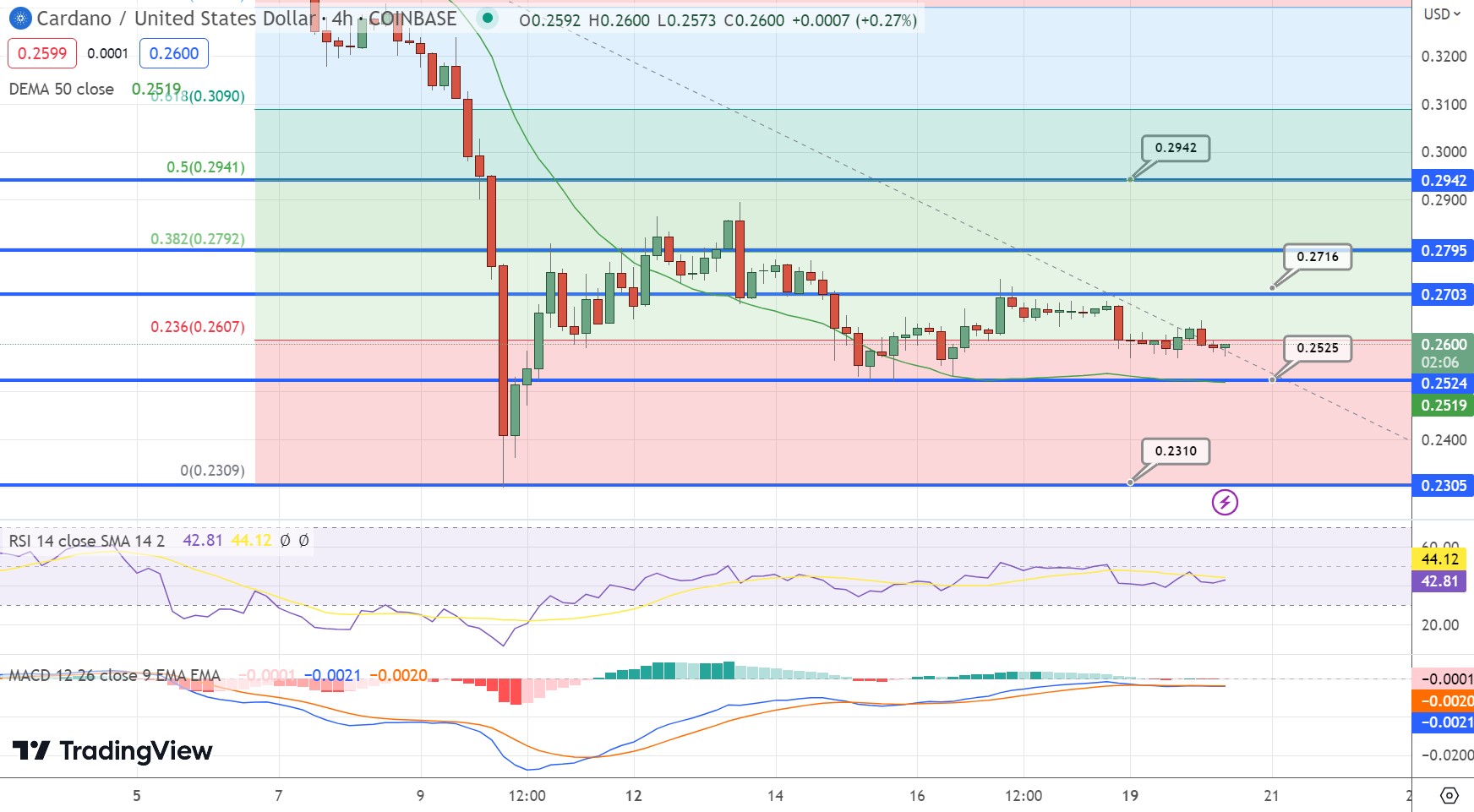 For Cardano to maintain its momentum, it is essential that it breaches the resistance at $0.2695. Upon overcoming this level, there could be potential for further upward movement, targeting the 50% or 61.8% Fibonacci retracement levels at $0.2940 or $0.3089, respectively.
In contrast, if there's a downward trend, Cardano is likely to find support around the $0.2605 level.
However, a breach below this level could attract further sellers, potentially driving the price down to the $0.2312 mark.
Exploring Alternative Investment: yPredict
Navigating the rapidly evolving landscape of meme coins and crypto tokens can be a daunting task as new trends and opportunities emerge constantly.
However, there is a solution to this challenge: yPredict, an AI-driven crypto analytics and research platform.
The primary objective of yPredict is to provide traders and investors with clear insights and actionable guidance in this dynamic market.
yPredict has successfully raised more than $2.5 million so far with each $YPRED currently priced at $0.09.
The tokens will have a listing price of $0.12 when added onto exchanges.
By harnessing the power of advanced AI and machine learning technologies, yPredict offers predictive models that empower investors to navigate the crypto world with greater confidence and accuracy.
Disclaimer: The Industry Talk section features insights by crypto industry players and is not a part of the editorial content of Cryptonews.com.
---