Bitcoin Rally Healthy, Less Leverage Than in the Past, Say On-Chain Analysts
Disclosure: Crypto is a high-risk asset class. This article is provided for informational purposes and does not constitute investment advice. By using this website, you agree to our terms and conditions. We may utilise affiliate links within our content, and receive commission.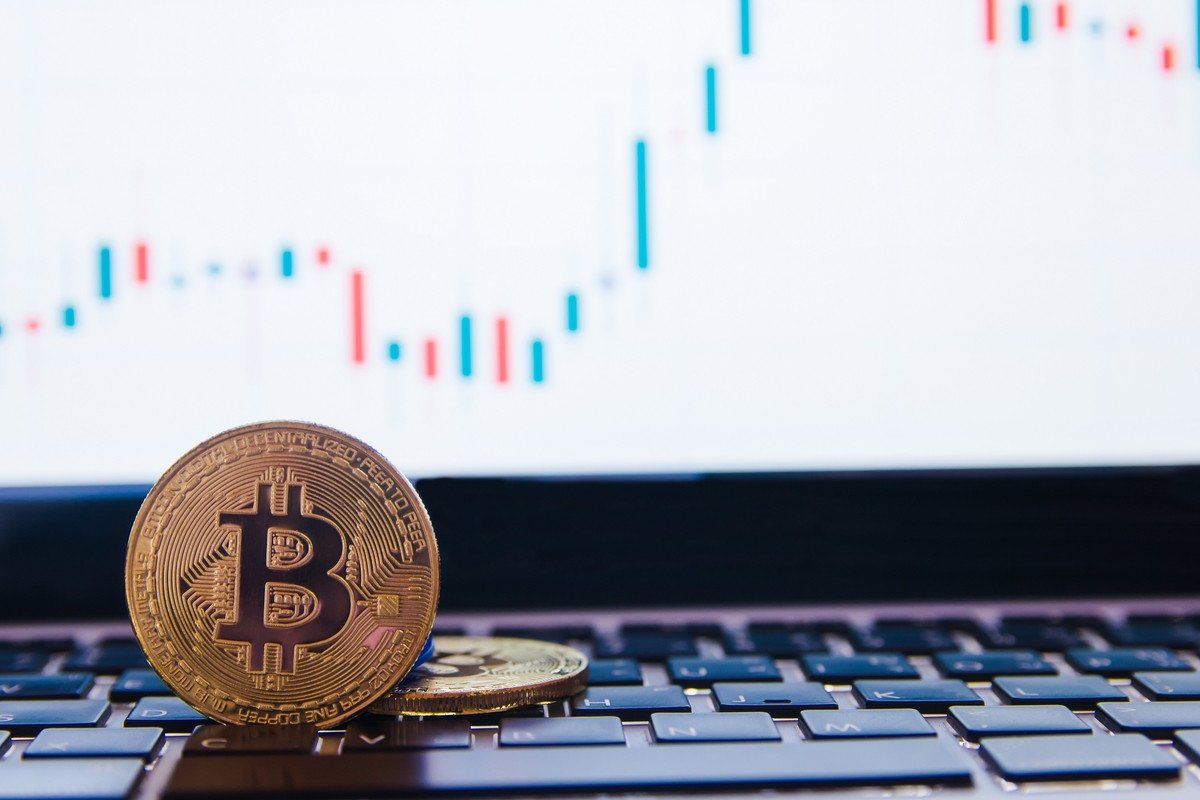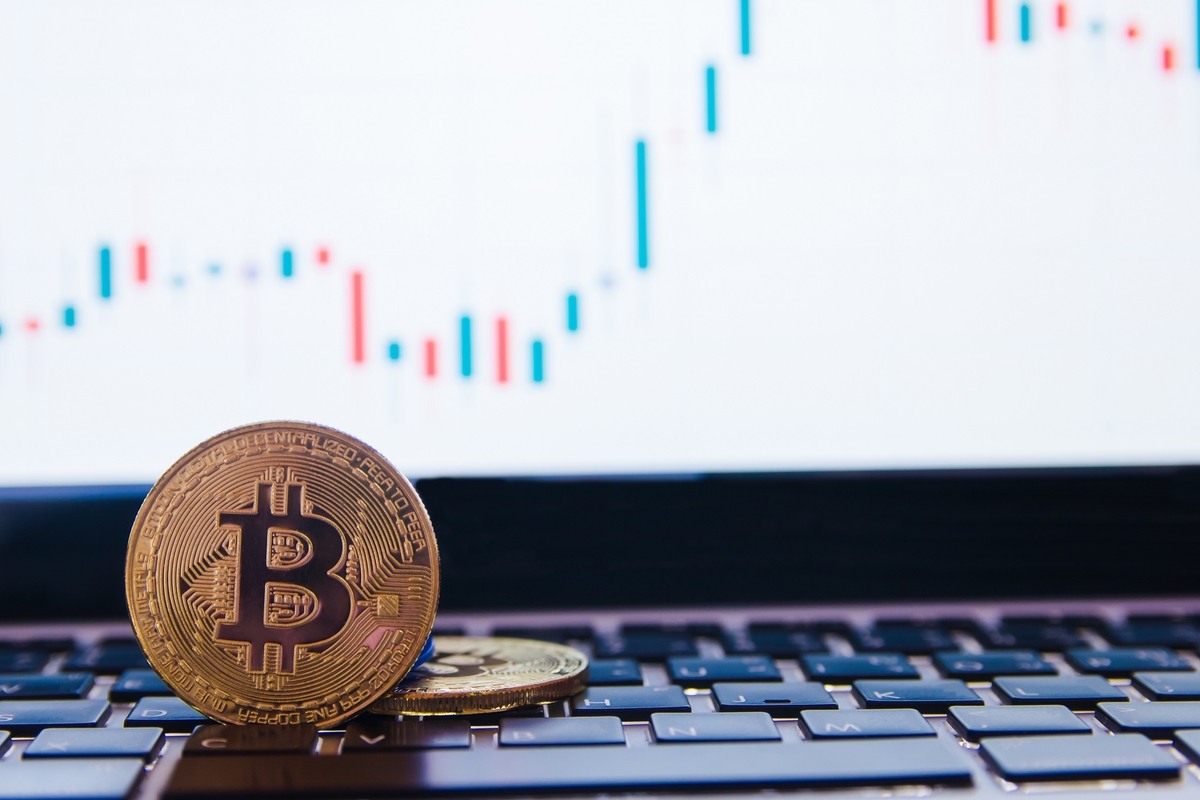 The current bitcoin (BTC) rally looks healthy, with less leverage than on previous occasions, and strong support in the USD 50,000 to USD 60,000 range, on-chain analysis suggests.
Although the current crypto market rally – which has now pushed bitcoin above the USD 68,000 mark and ethereum (ETH) above USD 4,800 – has already gotten the community excited, both on-chain signals and technical analysis suggest that the prices still have room to grow.
According to the popular bitcoin on-chain analyst Willy Woo, there is "huge price validation" in the USD 50,000 to USD 60,000 range, with the analyst further saying that bitcoin has "cemented" its position as a USD 1trn asset class.
"Hard to see it dropping below this zone," Woo said.
Contour map of every bitcoin at the price they last changed hands between investors. Huge price validation between $50k-$60k.#Bitcoin as a $1T asset class IMO is now cemented; hard to see it dropping below this zone.

This data is @glassnode's URPD visualised. pic.twitter.com/pHBlXrk1hs

— Willy Woo (@woonomic) November 8, 2021
And while he hinted that the USD 50,000 to USD 60,000 range could work as a strong support zone for any future downside moves, others pointed out that the market rally this time around is being fueled by less leverage than in the past.
https://www.twitter.com/CanteringClark/status/1457536417584848898
Also, according to Mikkel Morch, Executive Director & Risk Management at digital assets hedge fund ARK36, all the indicators seem to show that the markets have only begun to warm up.
"To sum it up, exchange reserves are at an all-time low and still trending downwards. There is less bitcoin available to buy and bitcoin whales – accounts that have amassed large amounts of BTC – haven't started taking large profits yet – meaning that they're waiting for even higher prices," he said in an emailed comment to Cryptonews.com.
He warned that a deeper correction may still occur "but the general trend points to an increased possibility of a strong and sustained rally."
BTC up to USD 260,415
Moreover, the healthy state of the current bitcoin rally was also underscored by Kraken. In their report on Monday, the exchange noted that the price of bitcoin is currently 3.8 times higher than its 200-week moving average, a popular indicator for determining the strength and direction of long-term trends.
By studying past peaks in the bitcoin price, the indicator predicts that a multiple of 10 to 15x is likely for the next bull market. A multiple in this range, which has been seen in three of bitcoin's major prior peaks, would imply a price in the range of USD 173,610 to USD 260,415 at the top of the current cycle, the report said.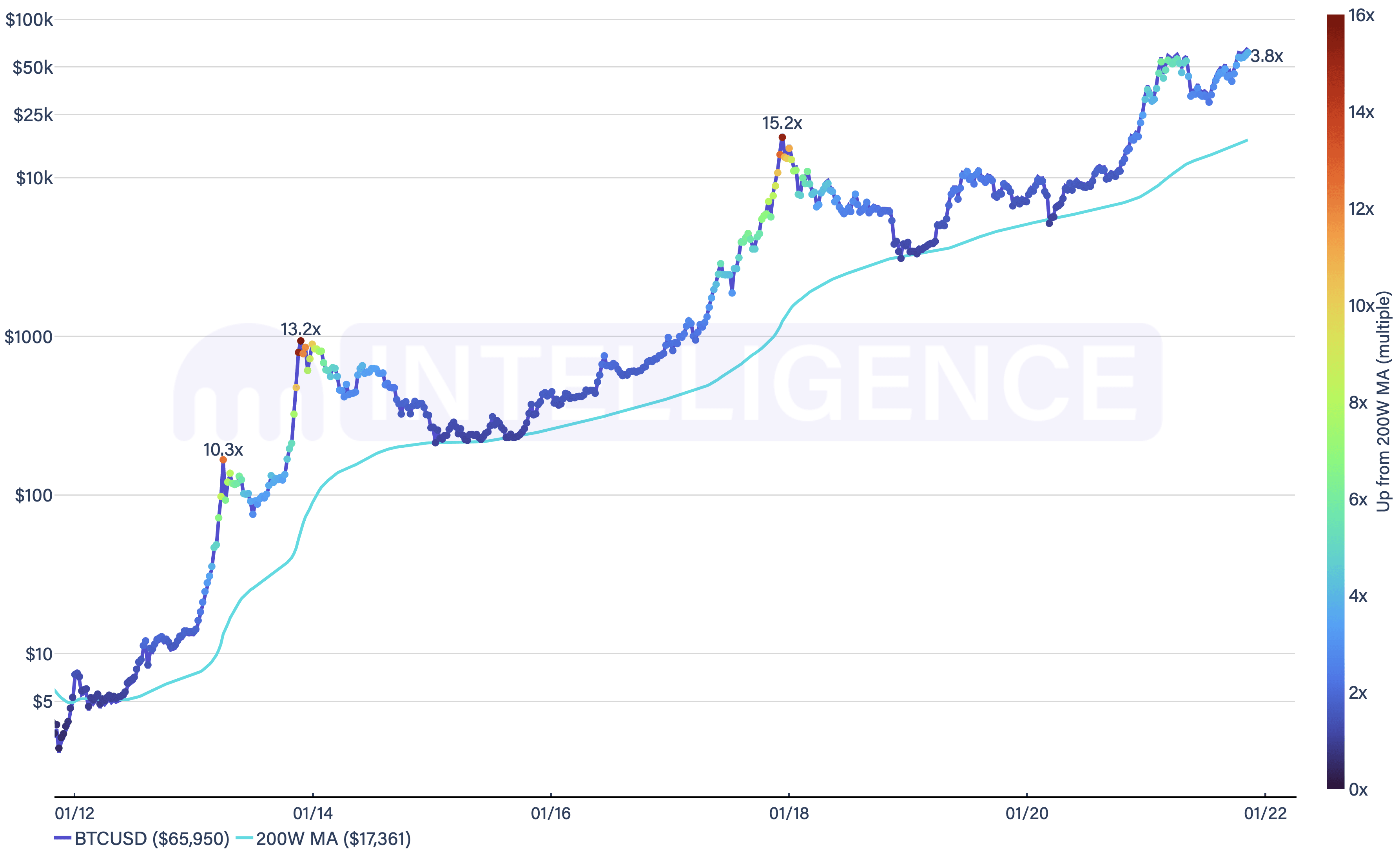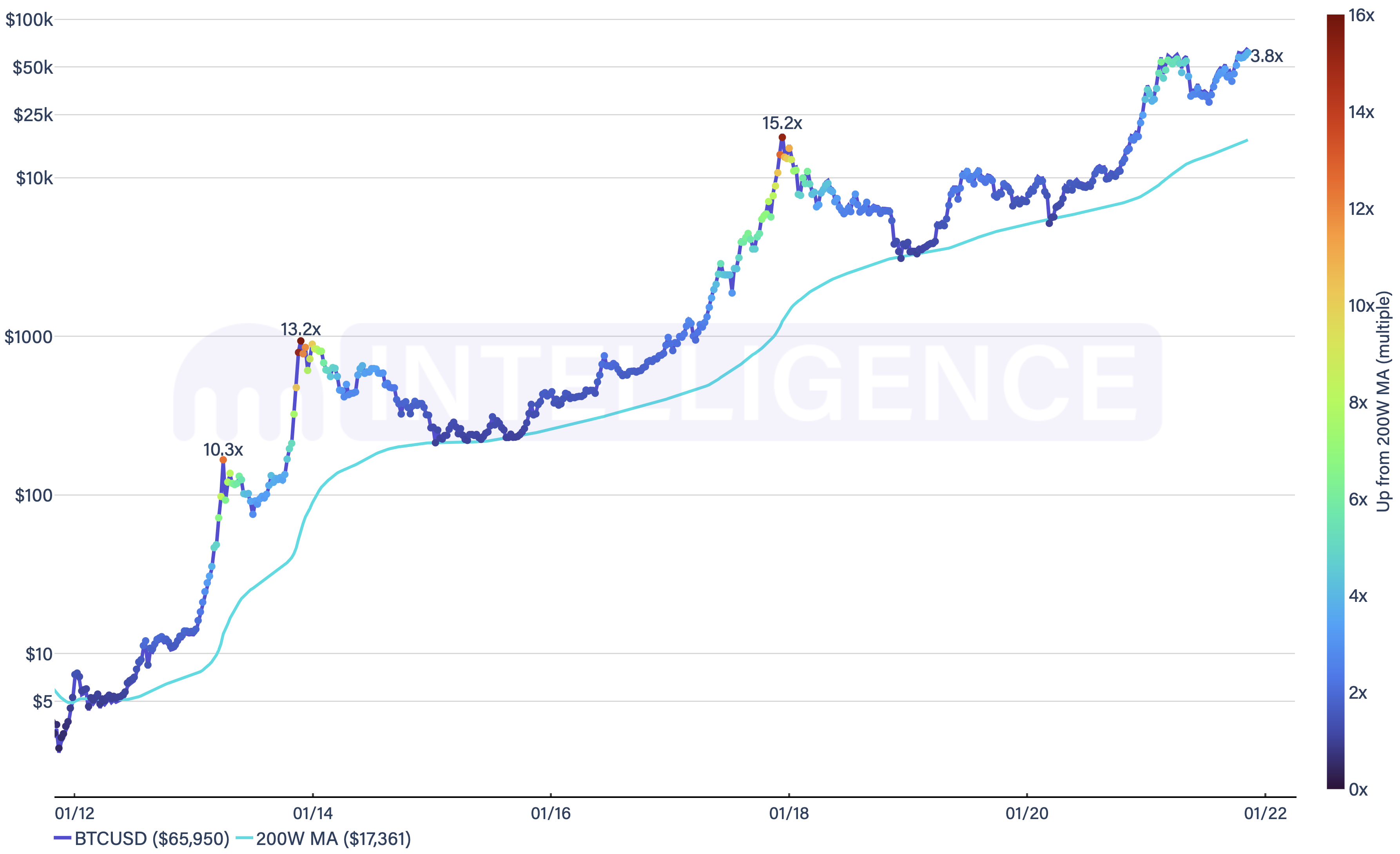 Meanwhile, technical analysts were also excited about another potential predictor of higher prices on Tuesday, with some claiming to see a classic cup-and-handle pattern formed in the bitcoin chart.
BTC daily:

Seven month Cup & Handle.

Bulkowski ranks this pattern 3 out of 39. (1 being best)

Additionally, Bulkowski notes that handles shorter than 22 days, show superior post breakout performance.

This time? pic.twitter.com/sH9cg9dTfD

— Nunya Bizniz (@Pladizow) November 9, 2021
The cup-and-handle pattern is a classic chart pattern that has been popular among stock traders for many years. According to the theory, a price target for the asset can be calculated by measuring the distance from the bottom of the cup to the right top of the cup.
Meanwhile, according to Martha Reyes, Head of Research at digital asset prime brokerage and exchange BEQUANT, this move by BTC is a culmination of months of net outflows from exchanges and coming off the market, coupled with increasing demand.
"This creates a supply shock and we are far from levels where long-term holders, who make up a greater number of investors, start taking significant profits so [USD 100,000] is on the horizon. Persistent negative yields due to Central Bank intervention, trillions of dollars of pandemic savings, and a better global growth outlook as shown by the latest PMIs, mean equities, particularly in the US, and digital assets remain well supported," Reyes said, adding that we can see by the performance of crypto related listed equities, that investors are looking for bitcoin exposure.
However, one strategist also warned that short-term sell-offs could soon be seen, given lower than average volumes and possible spill-overs from volatility in the US stock market.
"The record run in bitcoin and ether continues into Tuesday," Joel Kruger, a strategist at trading platform LMAX, wrote today, adding that "volumes have been quite a bit lower than 30-day average volumes, suggesting the price action should be taken with a grain of salt. Also concerned about short-term impact from sell-off in US stocks."
At 13:25 UTC, BTC traded at USD 67,923, up 3% over the past 24 hours and 11% over the past 7 days.
____
Learn more:
– Did the Crypto Market Just Hit 3 Trillion? It Depends on Whom You Ask
– NYC Mayor-Elect Doubles Down on his Bitcoin Plans

– Bitcoin's Major Upgrade Taproot Set for Activation This Week
– Still Upside Potential in Bitcoin, While ETH Faces Competition – Kraken

– Bakkt to Support Ethereum Alongside Bitcoin
– Mt. Gox Payouts Nearing, But Is the Market Ready for It?
---