Blockchain Leads The Change Of the USD 109 Billion Gaming Industry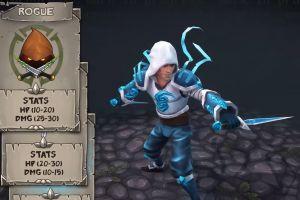 Disclaimer: The text below is a press release that was not written by Cryptonews.com.
There are 2.2 billion active gamers in the world and it makes games the biggest entertainment industry in the world. A huge market which still operates on ides of the last century.
A mentality of total control and profiteering using gambling methods is very strong in the game industry. Game corporations use exploitative schemes of monetization like loot boxes and pay-to-win. Such practices face backlash not only by a sizeable and growing minority of gamers, but also by legislators all around the world.
Even more, the in-game asset ownership is twisted in a way that players who pay real money for those assets do not become real owners. In a majority of cases, game developers and publishers sell only licenses to use the assets. Players can't trade them or sell unwanted assets to other players. That's the idea of ownership in the gaming world today.
Some players ignore trading restrictions and risk trading in the grey market. On many occasions, they become victims of scammers. Not to mention that if caught by the game developer, their accounts may be suspended.
Blockchain To Reinvent Game Monetization
With the rise of the blockchain, rejecting a philosophy of total control is more a question of willingness than a technical problem. Merge: Eternal Battlegrounds, a fresh crypto game, plans to store in-game assets on blockchain and hand over full ownership to the players. Thus assets will change hands transparently, safely, and with low transaction costs.
Merge: Eternal Battlegrounds brings this issue even further. They decided to combine asset ownership with the in-game token market and change the rules of game monetization entirely.
They chose not to sell any in-game assets that influence gameplay whatsoever. Those assets will be acquired by playing the game. The more you play, the more assets you get and can trade them on the free market. Such system motivates players to play more and even if a player decides to quit the game, he still is motivated to participate in the free market and sell his assets.
Monetization in Merge: Eternal Battlegrounds model comes from a reasonable transaction fee. A transparent and honest approach to monetization powered by the token free market.
Many industries are experiencing change brought by blockchain. The game industry is still the one almost untouched. Merge: Eternal Battlegrounds are one of the rare examples of crypto games that challenge gaming industry in the places where it hurts most. Their success will present a proof of concept of a new game monetization model. With time others will follow including biggest game corporations present.