Bitcoin Spikes by 5% in 5 Minutes on Likely Short Squeeze
In a move that several market observers described as a short-squeeze, the price of bitcoin spiked more than 5% during a period of only 5 minutes in the early hours of the Asian trading session on Wednesday. The price later pulled back slightly, but has still maintained the majority of the gains from the sudden spike.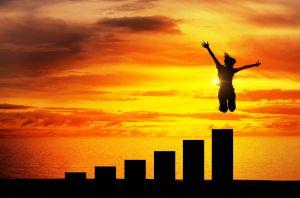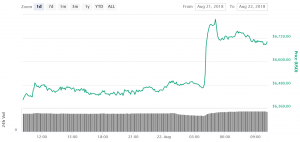 Today's short squeeze was by many already expected to occur due to the unusually high number of bitcoin short positions in the market. On the Bitfinex exchange, the ratio of bitcoin short to bitcoin long positions reached 1.4 on August 15, the highest level since November last year.
Since then, the short-to-long ratio has continued to climb, reaching a high of 1.5 on Tuesday. Today's spike in bitcoin prices, however, was accompanied by a sharp fall in short positions, indicating that the move was at least partially driven by traders exiting their short positions.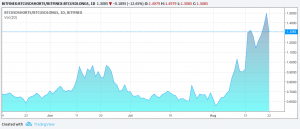 When traders exit their short positions, often referred to as short covering, they have to buy back bitcoins in the open market, which can sometimes cause large price increases. And with the short-to-long ratio still at very high levels not seen since last year, the action may not be over quite yet.
According to a Bloomberg interview on Wednesday, Timothy Tam, CEO at cryptocurrency data analysis firm CoinFi, "when there's a record number of shorts, if there's a large explosive price movement up like this, it means people will need to cover their shorts quite quickly," adding that "it's almost like a domino effect."
---