Bitcoin Price Prediction: BTC Consolidates within $25,400 to $26,200 Range, What Comes Next?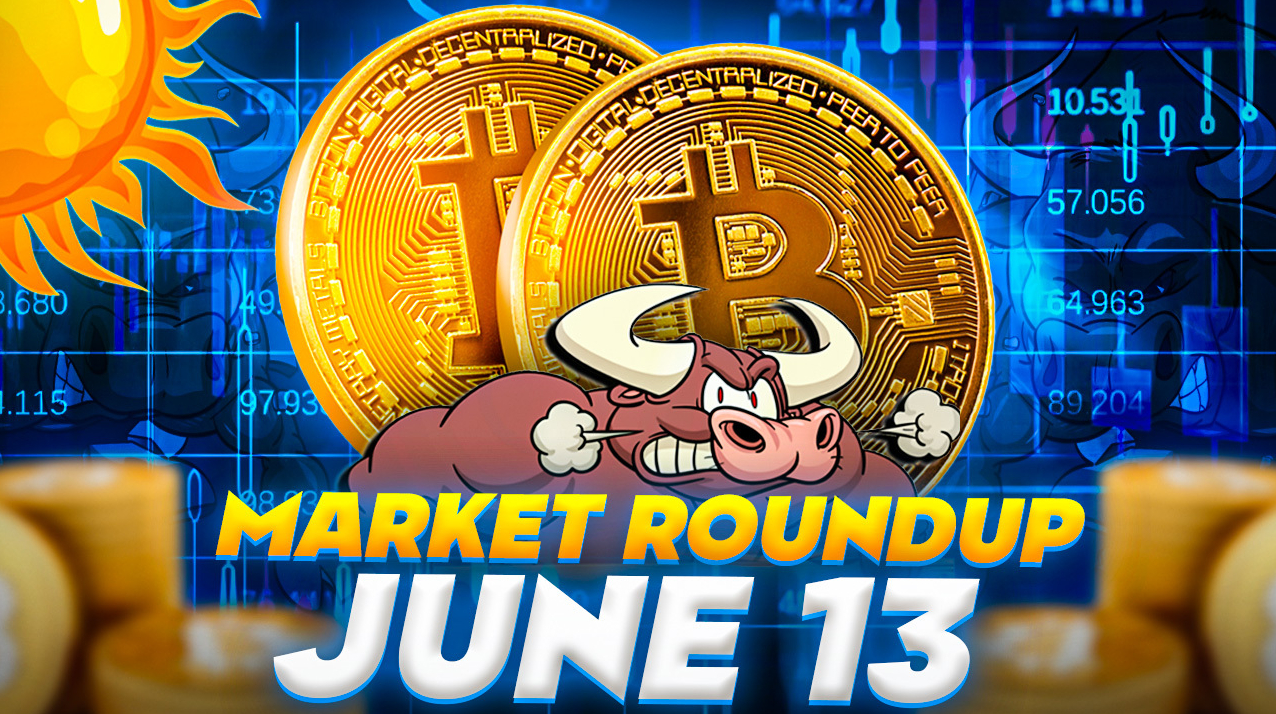 The price of Bitcoin has entered a consolidation phase, trading within a range of $25,400 to $26,200.
This period of consolidation suggests a temporary pause in the upward or downward momentum of Bitcoin.
Traders and investors are now closely observing the market to determine the next move for Bitcoin.
The key question that remains is whether Bitcoin will break out of this range and continue its upward trend or experience a reversal and move lower.
In this Bitcoin price prediction, we will explore the potential scenarios and factors that could influence the future direction of Bitcoin's price.
Crypto-Friendly Congressmen Propose SEC Reform and Dismissal of Chairman Gary Gensler
Two Republican congressmen have expressed their frustration with the chairman of the Securities and Exchange Commission (SEC) due to the organization's prolonged campaign against the cryptocurrency industry.
Warren Davidson (R-OH) took to Twitter on Monday to announce that he had filed the SEC Stabilization Act, which aims to restructure the SEC and remove Gary Gensler from his position as chairman.
Davidson emphasized the need to protect the US capital markets from what he described as a tyrannical chairman.
The objections raised by the congressmen align with the concerns expressed by the cryptocurrency sector itself.
On Tuesday, the SEC filed a lawsuit against Coinbase, a cryptocurrency exchange, alleging violations of securities laws.
Coinbase, in a statement to Decrypt last week, criticized the SEC for adopting an enforcement-centric approach to regulating digital assets.
Binance US also accused the SEC on Thursday of employing intimidating tactics as part of what they called an ideological campaign against the American digital asset industry.
Furthermore, even within the SEC, Chairman Gensler has faced criticism from SEC Commissioner Hester Peirce, often referred to as "Crypto Mom."
Commissioner Peirce has consistently voiced her opposition, albeit unsuccessfully, to the commission's regulatory efforts targeting cryptocurrencies by using existing financial sector laws.
Davidson and Emmer's proposal aims to enhance the authority of the Securities and Exchange Commission (SEC) commissioners by assigning rulemaking, enforcement, and investigation powers to a total of six commissioners, instead of the current five.
This change would not only increase the influence of commissioners like Peirce but also require Chairman Gensler to step down.
In a separate development, during the ongoing discussions on the national debt ceiling, Davidson recently disclosed that Congress has excluded the White House's proposed 30% tax on Bitcoin mining from consideration.
Project for Green Mining by Volcano Energy Emerges in El Salvador
Volcano Energy, a Bitcoin mining initiative, has announced plans to construct a 241MW renewable energy plant in El Salvador.
This facility aims to support one of the largest Bitcoin mining farms, starting with a mining processing capacity of 1.3 EH/s.
The majority of the energy for this operation will be sourced from photovoltaic (solar) cells.
The entire project is estimated to cost $1 billion, with an initial phase of $250 million being funded by leaders in the Bitcoin industry.
In response to a mining ban imposed by the Venezuelan government due to corruption allegations involving the Venezuelan cryptocurrency watchdog Sunacrip, Bitcoin miners in Venezuela are planning to relocate their operations to neighboring countries in Latin America.
One miner, who chose to remain anonymous, stated intentions to move 2,000 ASIC mining rigs to Paraguay due to its low electricity rates and favorable environment for miners.
Other miners are also considering shifting their operations to Paraguay and El Salvador.
In Argentina, businesses are opting to use the Chinese yuan for cross-border payments instead of the US dollar to save on costs.
More than 500 businesses have reportedly switched to using the Chinese yuan for imports following the Argentine government's implementation of currency safeguards similar to those imposed on the dollar.
Guillermo Michel, the general director of customs, highlighted this shift in payment preference.
Currently, there is a backlog of over $2 billion in payments awaiting clearance out of the total available amount of over $10 billion as part of the Chinese swap line.
Bitcoin Price Prediction
Bitcoin is currently trading at $26,127, registering a nearly 1% increase on Tuesday.
Although it experienced a rise during Tuesday's morning trade in Asia, it failed to break through the $26,000 resistance level.
From a technical standpoint, Bitcoin is encountering strong resistance at around $26,180, while finding support near $25,400.
The $25,400 level is crucial in the four-hour timeframe, acting as a triple bottom support and providing stability to Bitcoin's price.
The market is currently consolidating, with Bitcoin trading within a range of $26,180 as the upper limit and $25,400 as the lower limit. The next move for Bitcoin will depend on a breakout from this range.
Moreover, the 50-day Exponential Moving Average (EMA) acts as resistance around $25,900. Bitcoin's price is fluctuating around this level, indicating a potential struggle.
Notably, a descending triangle pattern has formed, indicating a bearish sentiment among investors with lower lows and lower highs.
If the $25,400 level is breached, it could lead to increased selling pressure, with potential support levels at $24,950, $24,700, or even $24,400.
Top 15 Cryptocurrencies to Watch in 2023
Stay informed about the latest initial coin offering (ICO) projects and alternative cryptocurrencies by regularly exploring our carefully selected collection of the top 15 digital assets to watch in 2023.
This thoughtfully curated list has been compiled by industry experts from Industry Talk and Cryptonews, ensuring that you receive professional recommendations and valuable insights.
Stay ahead of the game and discover the potential of these cryptocurrencies as you navigate the ever-changing world of digital assets.
Disclaimer: The Industry Talk section features insights by crypto industry players and is not a part of the editorial content of Cryptonews.com.
Find The Best Price to Buy/Sell Cryptocurrency
---