Bitcoin Price Prediction as Tether Discontinues USDT Support on BTC Blockchain – Will Crypto Prices Keep Falling?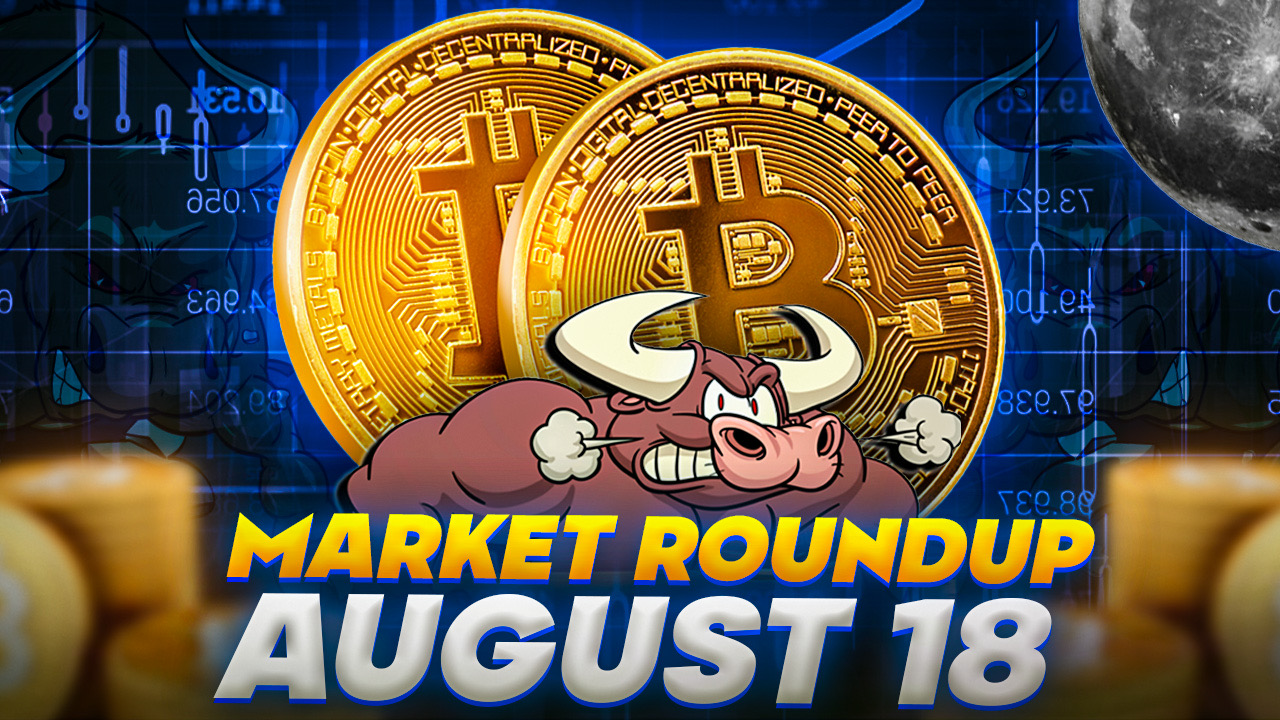 Bitcoin (BTC), the largest cryptocurrency globally, has experienced a downward trajectory in recent months, with its price sliding from $28,000 to approximately $26,220 today.
This decline can be attributed in part to Tether's recent move. Tether, the leading stablecoin, decided to stop supporting USDT on the Bitcoin blockchain.
Bitcoin can no longer be used to trade USDT, affecting its value and possibly increasing market volatility. This change might deter businesses from accepting Bitcoin.
The long-term effects are uncertain but could significantly impact the Bitcoin market.
Elon Musk's sale of his BTC holdings and broader sell-offs are major contributors to the decline.
Amidst this, traders sense Musk might hint at a new investment. Recently, Bitcoin's price dropped by 10%, reaching a low of $26,220, and further declines seem likely.
Tether's USDT Strategy Change and its Potential Impact on Bitcoin Market
Tether, the issuer of the USDT stablecoin, is changing its strategy by discontinuing support for USDT on Bitcoin, Kusama, and Bitcoin Cash.
This is due to low usage and security concerns. Tether will no longer mint USDT on these platforms, but users will still be able to redeem their USDT for a year.
They can also swap their affected USDT on platforms like Bitfinex.
Tether may consider reissuing USDT on Bitcoin's Omni layer if usage increases.
They are also exploring collaboration with RGB for future USDT issuance on Bitcoin's layer-2 and 3. This shift is intended to improve the security and efficiency of Tether's issuance strategy.
Tether's decision to halt USDT support for Bitcoin could pose a risk to the Bitcoin market.
Since USDT is widely used in cryptocurrencies, its decreased availability on the Bitcoin Omni layer might result in lower liquidity and trading.
This shift might fuel uncertainty and potentially exert downward pressure on Bitcoin's price, as demonstrated by the recent drop to $26,220.
Bitcoin Price Prediction
Bitcoin recently observed a significant decline, plummeting from the $29,000 mark to the $26,000 level in just a matter of days.
At present, it is in the process of establishing a sense of support near the $26,200 threshold, coupled with the conclusion of a questionable candle pattern.
Upon delving deeper into this matter, the possibility of a bullish correction gains credence when examining indicators such as the Relative Strength Index (RSI) and the Moving Average Convergence Divergence (MACD).
Both of these indicators have entered the overbought territory, indicating a plausible scenario for a corrective bullish movement, particularly if the price remains above the $26,200 level.
In contrast, levels of 23.6% and 38.2% represent significant points along the path, correlating with potential support and resistance levels.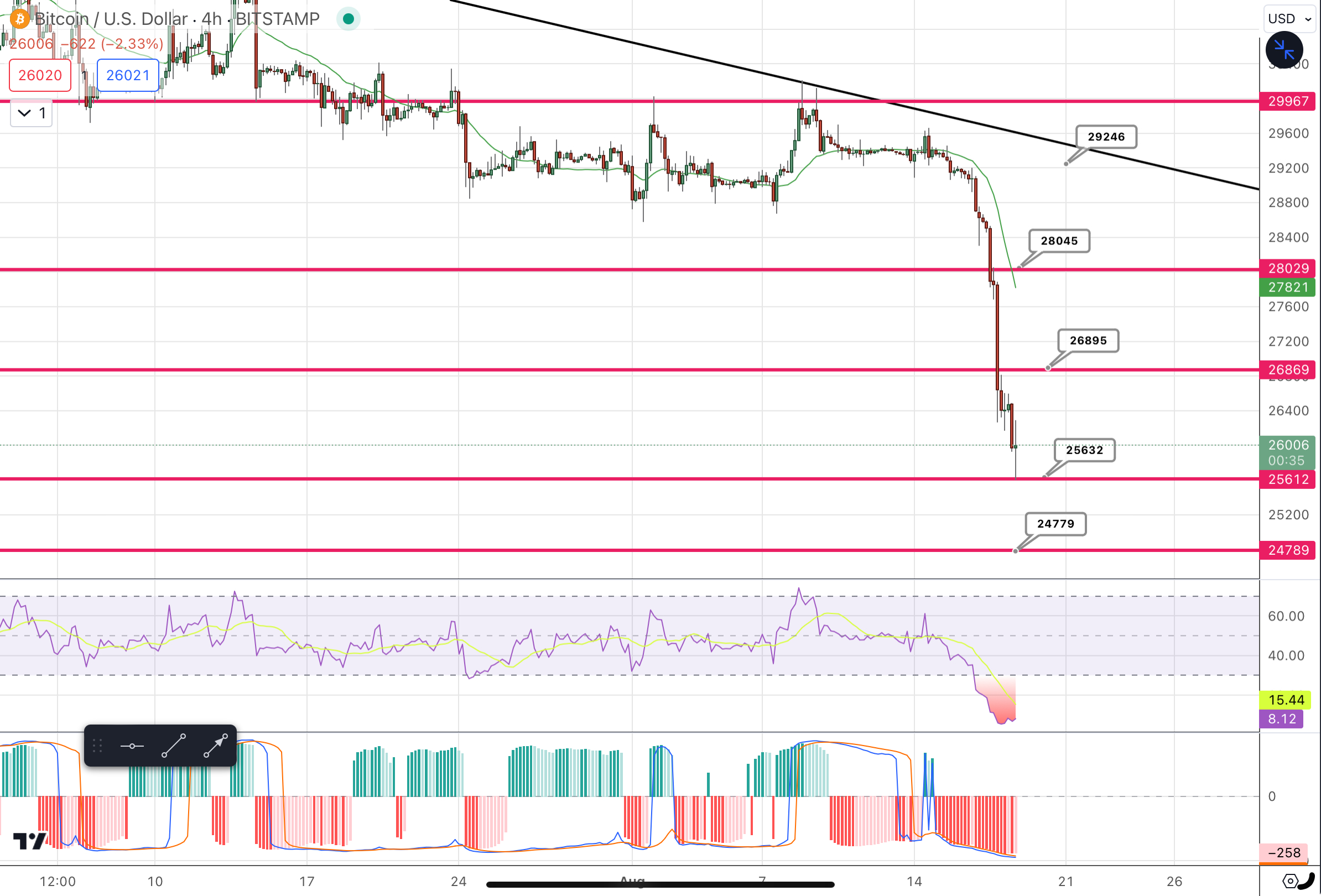 Respectively, these levels are projected to manifest around $25,600 as a targeted support and $26,800, as well as $27,200 levels, as notable resistance barriers.
Furthermore, ongoing fluctuations could potentially expose Bitcoin's price to the succeeding resistance level of $28,000, demarcated by the 61.8% Fibonacci correction level.
Alternatively, a breach beneath the $26,200 level bears the potential to lead to further depreciation, possibly extending toward the $25,600 level.
Nonetheless, given current market conditions, the focal point appears to be the $26,200 level. Should this level be maintained, it is likely to attract buying interest, while breaching it could trigger the initiation of selling positions.
Top 15 Cryptocurrencies to Watch in 2023
Stay informed about the latest initial coin offering (ICO) projects and alternative cryptocurrencies by regularly exploring our carefully selected collection of the top 15 digital assets to watch in 2023.
This thoughtfully curated list has been compiled by industry experts from Industry Talk and Cryptonews, ensuring that you receive professional recommendations and valuable insights.
Stay ahead of the game and discover the potential of these cryptocurrencies as you navigate the ever-changing world of digital assets.
Find The Best Price to Buy/Sell Cryptocurrency

Disclaimer: Cryptocurrency projects endorsed in this article are not the financial advice of the publishing author or publication - cryptocurrencies are highly volatile investments with considerable risk, always do your own research.
---