Bitcoin Price Prediction as Daily Trading Volume Drops to $4.5 Billion – What's Going On?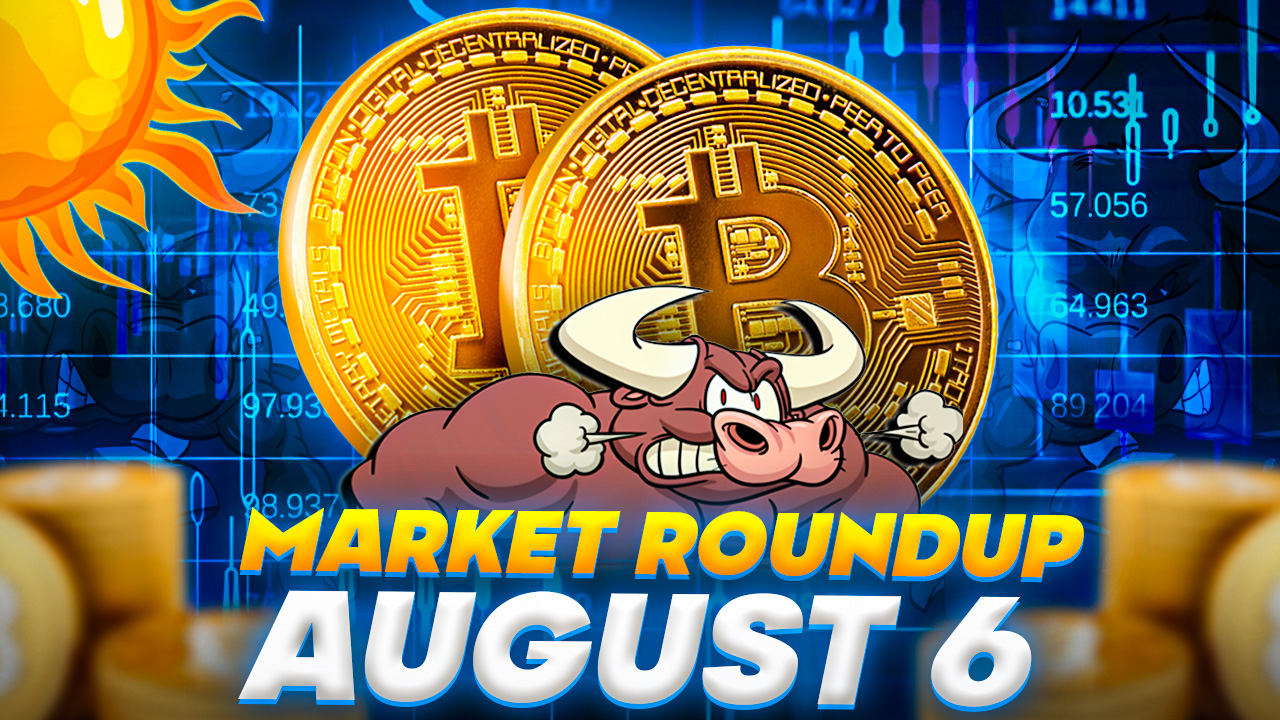 In the ever-fluctuating world of cryptocurrency, the Bitcoin price currently stands at $29,034, experiencing a minor uptick of less than 0.10% over the last 24 hours.
However, this movement comes amid a noticeable decrease in the daily trading volume, which has dipped to $4.5 billion.
So what's causing this drop in trading volume, and how could it potentially impact Bitcoin's future trajectory?
This article aims to provide a comprehensive Bitcoin price prediction, looking beyond the raw figures and into the prevailing market dynamics.
2024 Presidential Candidate Francis Suarez Embraces Crypto Donations
In a significant nod towards the mainstream acceptance of cryptocurrencies, 2024 US presidential candidate and Miami mayor, Francis Suarez, has announced his campaign will accept donations in a wide variety of cryptocurrencies, including Bitcoin.
This development, mirroring similar decisions by other candidates, underscores the growing impact of digital currencies on political financing.
It might also stimulate increased attention and acceptance for Bitcoin and other cryptos, potentially influencing BTC's market dynamics.
Bitcoin Price Prediction
As of Sunday, Bitcoin (BTC/USD) appears confined within a slim trading bracket, with resistance and support set at around $30,000 and $29,000, respectively.
Key technical indices like the Relative Strength Index (RSI) and Moving Average Convergence Divergence (MACD) suggest a bearish outlook for Bitcoin at this stage.
A glance at the Tradingview Bitcoin price graph reveals a sustained downward trend, with the digital currency reaching a level of $29,100.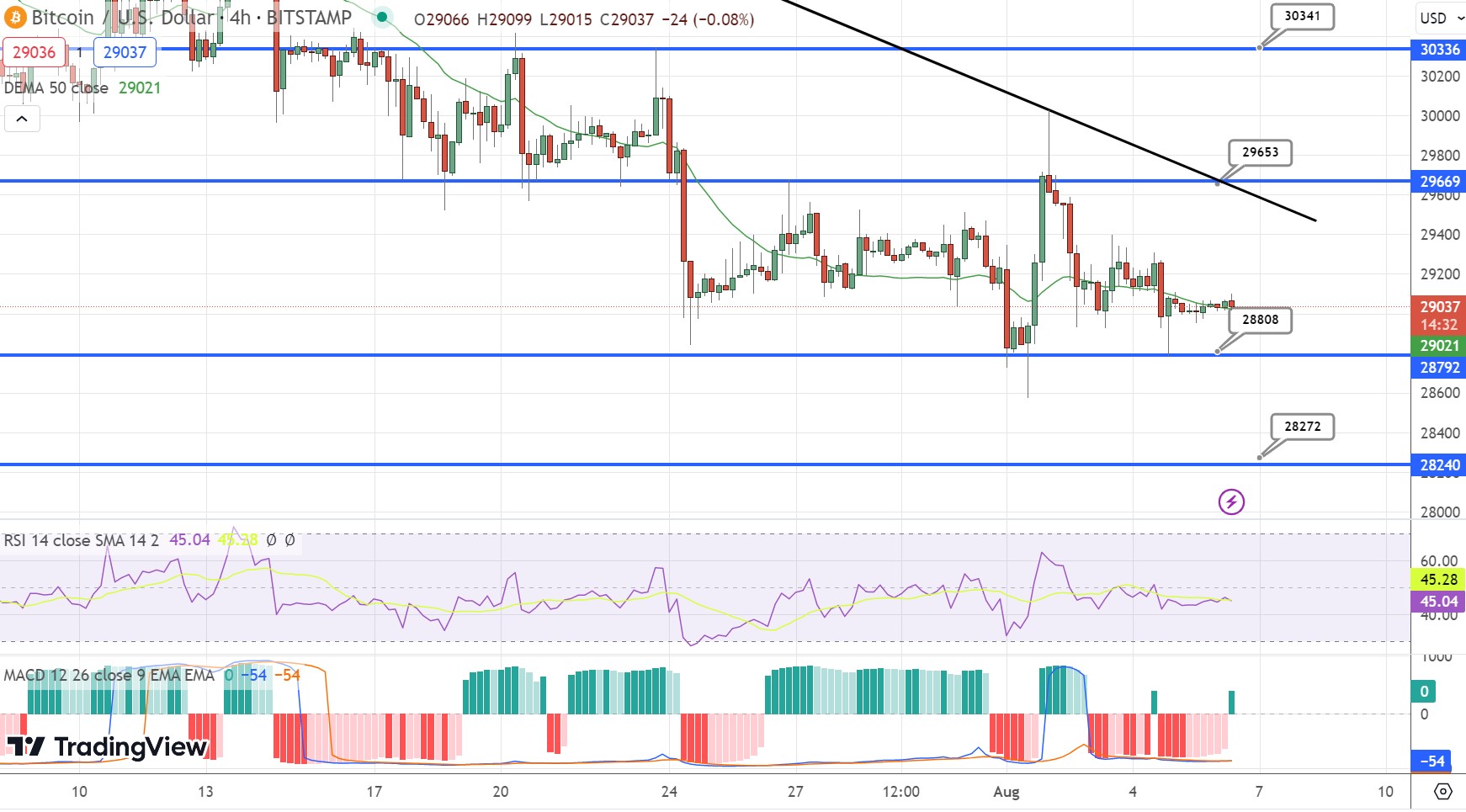 This bearish momentum might persist, potentially propelling Bitcoin's price even lower, perhaps toward the $28,700 level.
It's plausible that Bitcoin could find some support at the $28,700 level amidst this continued downward movement.
Should Bitcoin break through this support level, the next probable target for its price could be the $28,200 level.
Top 15 Cryptocurrencies to Watch in 2023
Discover the latest initial coin offering (ICO) projects and alternative cryptocurrencies with ease by checking out our curated collection of the top 15 digital assets to keep an eye on in 2023.
Our team of industry professionals from Industry Talk and Cryptonews have carefully selected this list to provide you with expert guidance and valuable insights.
Stay on top of the competition and unlock the potential of these digital assets as you navigate the ever-changing landscape of cryptocurrency.
Find The Best Price to Buy/Sell Cryptocurrency

Disclaimer: Cryptocurrency projects endorsed in this article are not the financial advice of the publishing author or publication - cryptocurrencies are highly volatile investments with considerable risk, always do your own research.
---