Bitcoin Price Prediction as Bulls Hold BTC Above $28,000 Support – Is a BTC Upswing Imminent?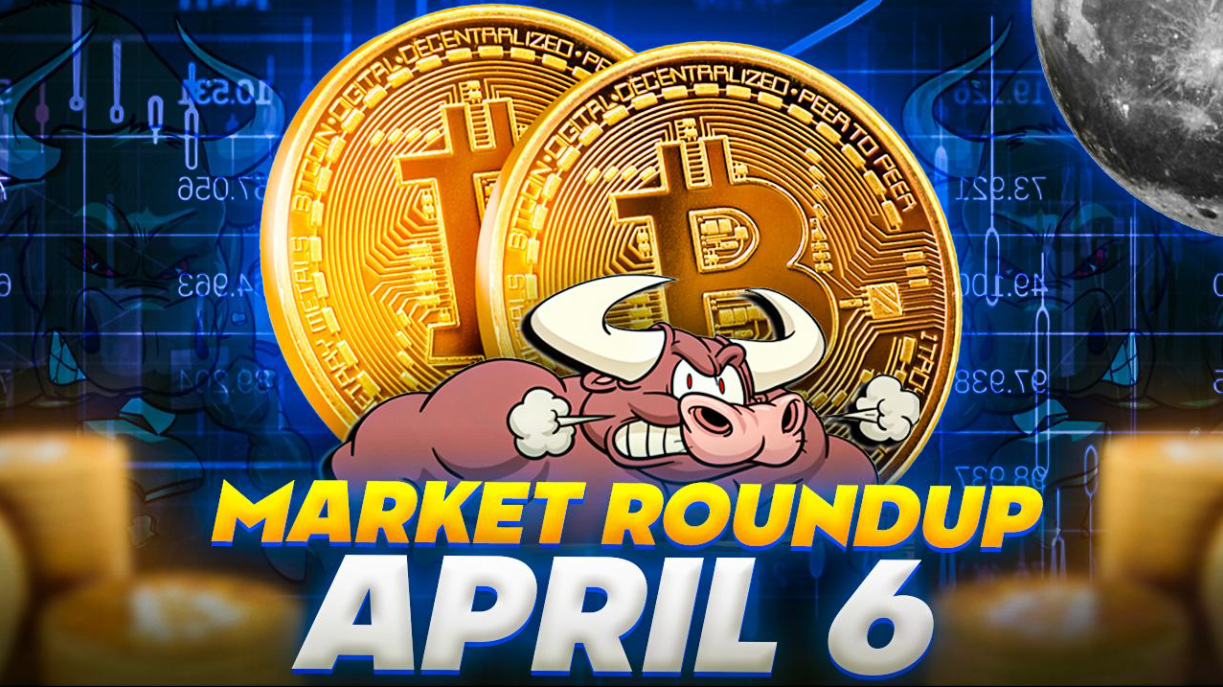 Bitcoin enthusiasts and investors are closely monitoring the market as bulls manage to maintain the flagship cryptocurrency's price above the critical $28,000 support level. This key milestone has rekindled hopes for a potential upswing in the near future, with many speculating on the factors that could drive Bitcoin's value higher.
As various technical indicators and global economic events come into play, market participants eagerly await the outcome of this battle between the bulls and bears, seeking to capitalize on the next big move.
The question on everyone's mind is – will the steadfast support at $28,000 be enough to ignite a Bitcoin rally?
Eyes on the US Nonfarm Payroll Figures
The US job market report for March, scheduled for release on Friday, holds the potential to impact the Bitcoin market significantly. Market participants will pay close attention to non-farm payroll data (the net change in employment numbers in the economy), which is projected to drop to 239,000 from 311,000 the previous month, as well as indicators of labor market slack and wage growth.
Indicators such as the unemployment rate reveal that, until now, the US labor market has been in a historically strong position over the past year or so. The unemployment rate for March is anticipated to remain near multi-decade lows at 3.6%.
Meanwhile, wage growth continues to outpace the Federal Reserve's 2.0% inflation target, although it has gradually slowed down in recent months. Further easing is expected to be seen in the upcoming Friday report.
Presidential Candidate Rejects Fed's CBDC Plans, Fears Bitcoin Ban and Seizure
In a recent statement, a US Presidential candidate opposed the Federal Reserve's plans for a Central Bank Digital Currency (CBDC). The candidate argued that implementing a CBDC could potentially lead to the banning and seizing of cryptocurrencies like Bitcoin.
A US Presidential candidate has voiced concerns over the Federal Reserve's plans to introduce a Central Bank Digital Currency (CBDC), arguing that it could eventually lead to the government seizing Bitcoin.
Robert F. Kennedy, a 2024 Democratic candidate, claims that CBDCs pose a risk to anonymity and could expand government authority, resulting in increased surveillance of private financial transactions.
Kennedy warns that a CBDC could lead to restrictions on transaction limits and approved vendors, and, when paired with digital IDs and social credit scores, could enable the government to freeze assets or limit spending based on compliance with specific mandates.
He also suggests that CBDCs may pave the way for Bitcoin bans and seizures, drawing parallels to the US government's actions towards gold in the 1930s. The candidate predicts that governments worldwide will use crises to promote global CBDC adoption. The Federal Reserve's CBDC service, FedNow, is scheduled for release in July.
Now let's take a look at the technical side of the market.
Bitcoin Price
The tug of war between bulls and bears continues to play as Bitcoin is stuck in a narrow trading range of $27,600 to $28,900 level.
Based on technical analysis, the BTC/USD pair is bearish. However, it may encounter resistance around the $28,250 mark.
Should Bitcoin surpasses this resistance level, its price could climb to $28,900 or even $29,250.
On the other hand, if a downward trend takes hold, significant support is anticipated at levels near $26,500 and $25,500.
Top 15 Cryptocurrencies to Watch in 2023
To stay up-to-date with the latest ICO projects and altcoins, it's advisable to regularly consult the expert-curated list of the top 15 cryptocurrencies to watch in 2023. This will help ensure you remain well-informed about emerging trends and opportunities in the crypto market.
Disclaimer: The Industry Talk section features insights by crypto industry players and is not a part of the editorial content of Cryptonews.com.
Find The Best Price to Buy/Sell Cryptocurrency
---