Bitcoin Price Prediction as BTC Jumps Up $1,000 – Where is the Next BTC Target?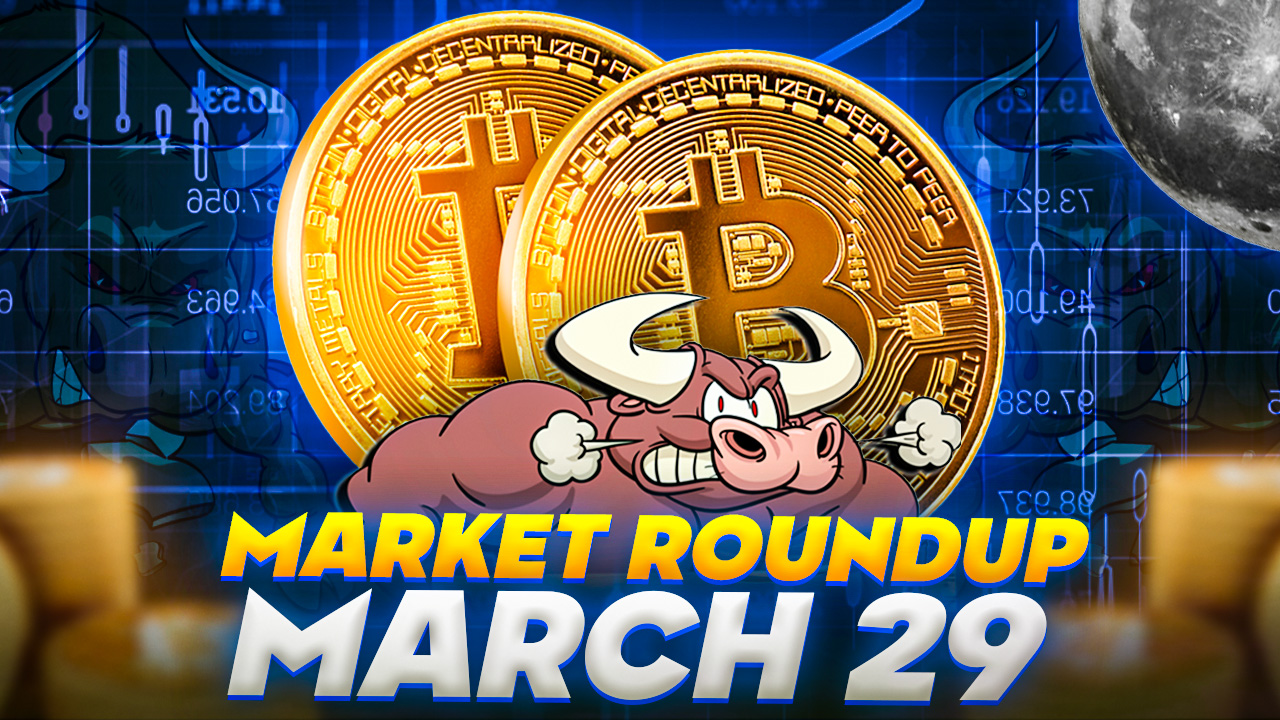 Bitcoin's recent price surge, with BTC leaping up $1,000, has left investors and market analysts eager to predict the next target for the leading cryptocurrency.
As market dynamics shift and momentum builds, we explore the factors that may influence Bitcoin's trajectory and potential future price milestones.
Crypto Market's Fundamental Outlook
Consumer confidence in the United States experienced an unexpected rise in March, suggesting that individuals are less apprehensive about the future, despite recent turbulence in the banking sector and elevated prices. This development could positively influence the value of BTC in several ways.
In terms of data, US consumer confidence slightly increased in March, reaching 104.2. This surpasses both the previous month's figure of 103.4 and the anticipated score of 101.0.
The index, which relies on online customer surveys, had been experiencing a decline over the two months preceding this upswing. The growth was primarily fueled by heightened expectations, even though the index remains below the 2022 average level of 104.5.
It is important to note that when people are more optimistic about the economy, they generally spend more money. This increased spending can lead to the appreciation of asset values, including Bitcoin.
CFTC Stance on Bitcoin as a Commodity
The Commodity Futures Trading Commission (CFTC) has designated Ethereum (ETH) and Litecoin (LTC) as commodities, similar to Bitcoin's classification. This implies that they are considered tradable assets, akin to gold or oil.
The CFTC made this declaration during an investigation into Binance, a well-known cryptocurrency exchange.
This proclamation is likely to enhance the value of both cryptocurrencies by reinforcing their status as commodities, potentially heightening their credibility and adoption in conventional financial markets.
Additionally, this classification may result in increased regulatory supervision and acceptance from institutional investors.
Bitcoin Price
The live Bitcoin price today is $28,254 with a 24-hour trading volume of $21.4 billion. Bitcoin is up nearly 5% in the last 24 hours. The current CoinMarketCap ranking is #1, with a live market cap of $546 billion.
According to technical analysis, the BTC/USD pair is presently displaying a fluctuating trend, with possible resistance anticipated around the $28,900 mark.
So far, the technical perspective remains relatively stable as Bitcoin keeps oscillating around the $27,900 price level.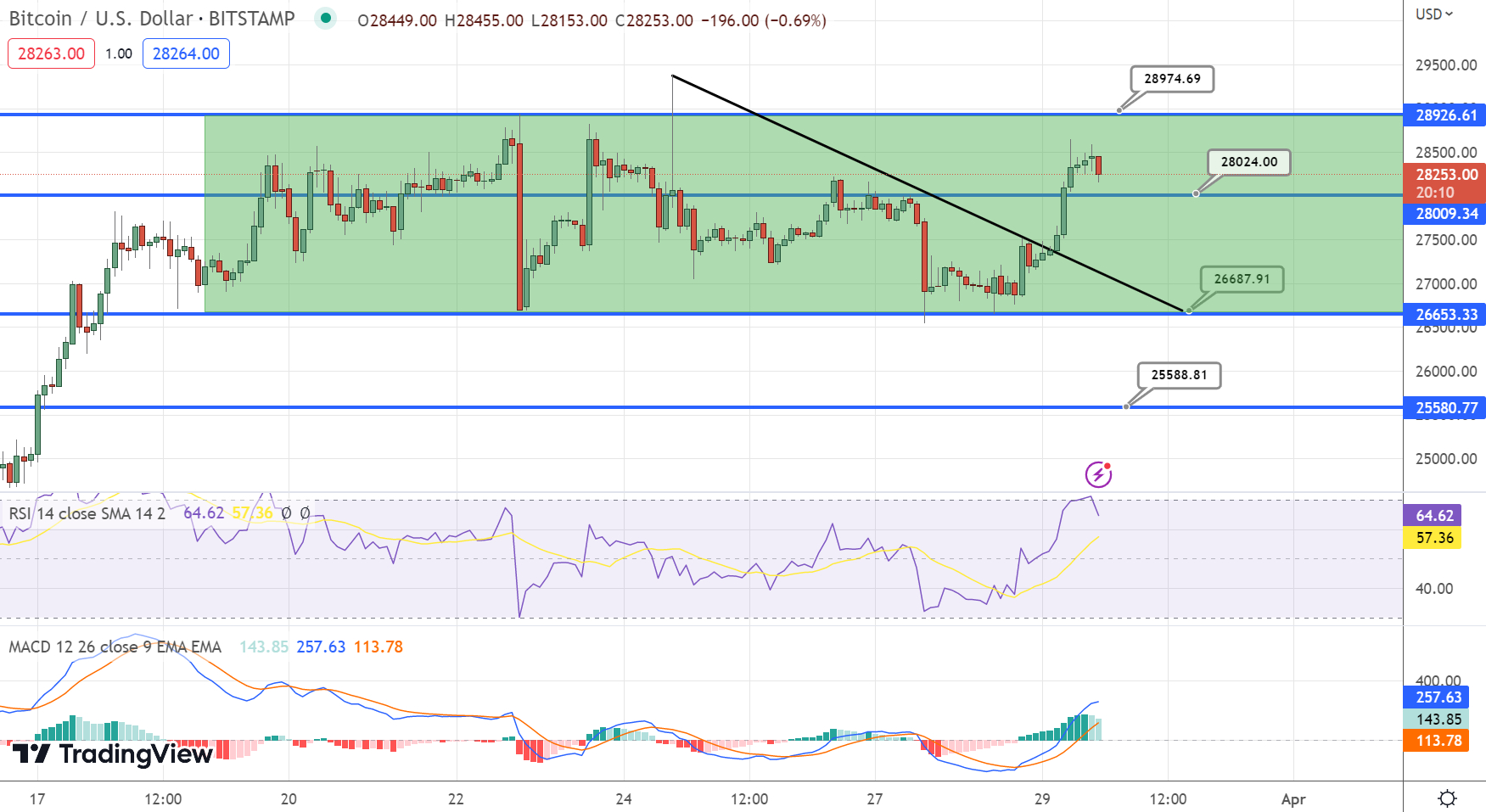 Should the BTC/USD pair successfully break through the resistance level at $28,950, it could lead to an increase in Bitcoin's value, potentially reaching $29,200 or even $30,700.
On the other hand, if a downward trend emerges, Bitcoin's price is anticipated to encounter solid support levels around $26,600 and $25,200.
Top 15 Cryptocurrencies to Watch in 2023
To stay up-to-date with the latest ICO projects and altcoins, it's advisable to regularly consult the expert-curated list of the top 15 cryptocurrencies to watch in 2023.
Disclaimer: The Industry Talk section features insights by crypto industry players and is not a part of the editorial content of Cryptonews.com.
Find The Best Price to Buy/Sell Cryptocurrency

---