Bitcoin Price Prediction as BTC Blasts Up 5% After Huge Volume Spike – Can BTC Reach $40,000 Soon?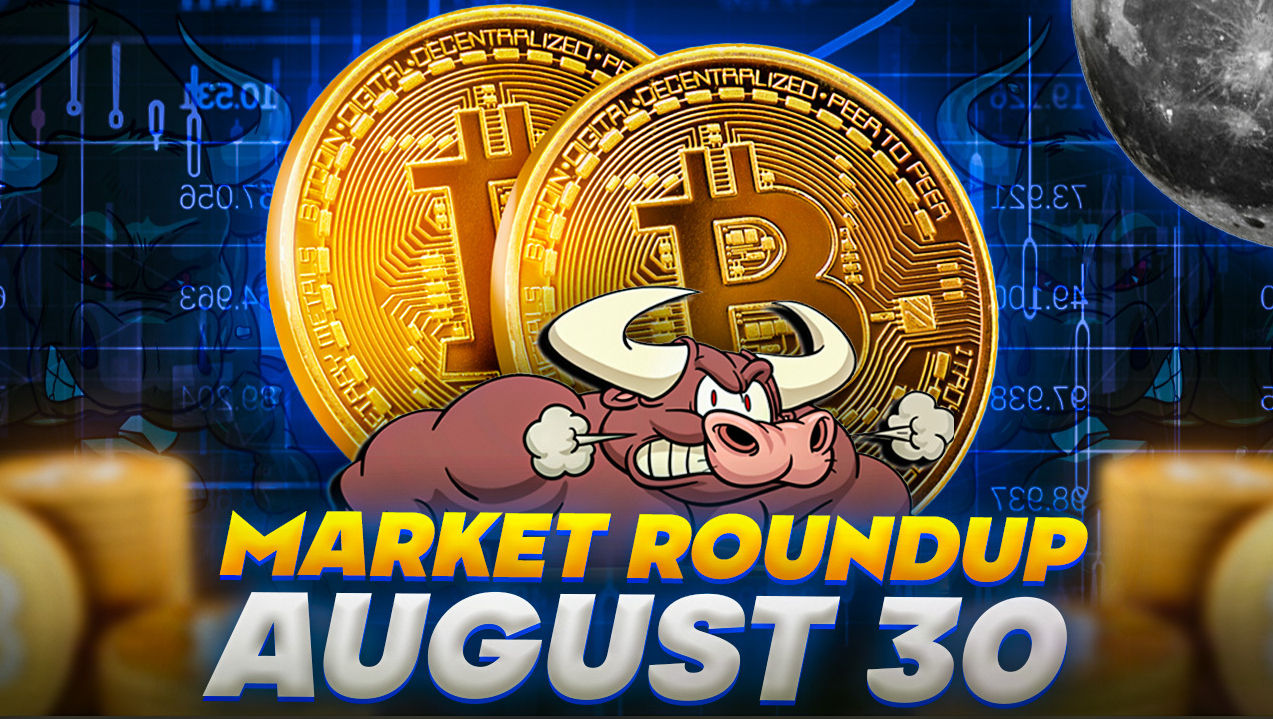 Bitcoin (BTC) has broken its downward trend and surged above the $27,000 mark, marking an impressive comeback after two weeks. However, this surge can be attributed to a legal victory for Grayscale in the United States.
The court ruled favorably for Grayscale in its legal battle against the Securities and Exchange Commission (SEC). As we know, the focal point of the legal battle was Grayscale's endeavor to convert its Bitcoin Trust into an Exchange-Traded Fund (ETF).
Hence, the favorable ruling has injected a fresh wave of optimism among traders and investors, propelling crypto market prices on an upward trajectory.
According to the latest data, the global crypto market capitalization has expanded by approximately $50 billion in the past 24 hours, showing nearly 4% increase and reaching around $1.13 trillion.
Bitcoin Amsterdam Conference and Political Support: Impact on BTC Price
The Bitcoin Amsterdam conference, scheduled from October 12 to 14, is making waves in the crypto industry. The conference boasts an impressive lineup of speakers including Adam Beck, Ray Youssef, and Tom van Lamoyen, a prominent crypto advocate from the Netherlands.
The Netherlands is displaying a remarkable enthusiasm for cryptocurrencies, with the central bank approving operations for 36 crypto firms. This signals a positive trend in crypto acceptance and growth.
The global political landscape is showing increasing support for cryptocurrencies. Politicians in Liechtenstein and Poland are pushing for full legalization and integration of crypto into public services.
US Senator Cynthia Lummis and Robert F. Kennedy Jr. have also endorsed cryptocurrencies, demonstrating the widespread recognition of their potential for financial innovation.
This political backing holds significant promise for the broader adoption and legitimacy of the crypto market. As Kennedy rightly pointed out, cryptocurrency could usher in a new financial stability and prosperity era.
With increased political backing and a thriving event like Bitcoin Amsterdam, the crypto sphere is undeniably gaining traction as a transformative force in the financial world.
Thus, the Bitcoin Amsterdam conference news, strong crypto advocate presence, and growing political support for cryptocurrencies could positively influence Bitcoin's price by boosting confidence and interest in the crypto market.
The endorsement from renowned figures and politicians might further fuel the ongoing upward trajectory of BTC's value.
Hashkey Exchange's Fiat Trading Support: Potential Impact on BTC Price
In Hong Kong, Hashkey Exchange has achieved a significant milestone by enabling investors to trade Bitcoin and Ethereum with fiat money.
This move marks a substantial leap forward in legitimizing the cryptocurrency sector within Hong Kong.
Hashkey Exchange obtained regulatory approval from the Securities Futures Commission (SFC), allowing them and another exchange to offer cryptocurrency trading to the general public.
Soon, individuals can easily use Hong Kong dollars to buy and sell cryptocurrencies on the platform.
The news of Hashkey Exchange enabling fiat trading for Bitcoin and Ethereum could potentially contribute to increased demand and trading activity.
This positive development may influence Bitcoin's price upward as it enhances accessibility and legitimacy for these cryptocurrencies among everyday investors in Hong Kong.
Bitcoin Price Prediction
After analyzing the technical aspects of Bitcoin, it becomes apparent that Bitcoin has broken free from its previous sideways trading pattern.
The previous range was confined between $25,400 and $26,800, and Bitcoin has already surpassed the upper resistance.
The current trend is highly positive according to the leading oscillators such as Moving Average (MA), Moving Average Convergence Divergence (MACD), and Relative Strength Index (RSI).
The 50-day Exponential Moving Average (EMA) is around the $26,250 mark, and the bullish momentum remains strong.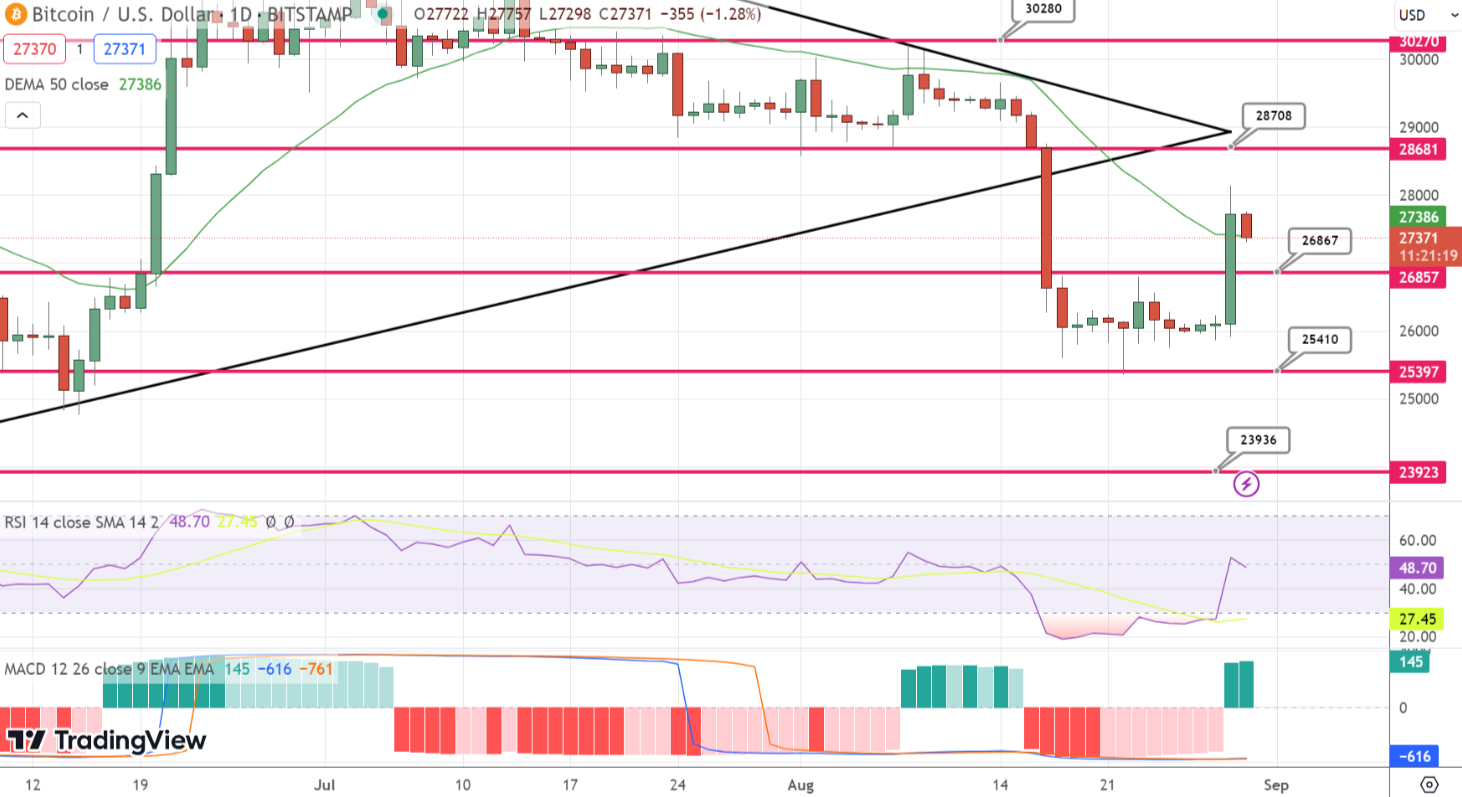 A potential bullish breakout above 26,800 could drive Bitcoin towards the 28,600 level. Apart from Bitcoin, it is worth keeping an eye on the top 15 currencies that are expected to make waves in 2023.
Top 15 Cryptocurrencies to Watch in 2023
Stay informed about the latest initial coin offering (ICO) projects and alternative cryptocurrencies by regularly exploring our carefully selected collection of the top 15 digital assets to watch in 2023.
This thoughtfully curated list has been compiled by industry experts from Industry Talk and Cryptonews, ensuring that you receive professional recommendations and valuable insights.
Stay ahead of the game and discover the potential of these cryptocurrencies as you navigate the ever-changing world of digital assets.
Find The Best Price to Buy/Sell Cryptocurrency

Disclaimer: Cryptocurrency projects endorsed in this article are not the financial advice of the publishing author or publication - cryptocurrencies are highly volatile investments with considerable risk, always do your own research.
---