Bitcoin Price Prediction as $28,500 Support Holds Strong – Where is the Next BTC Target?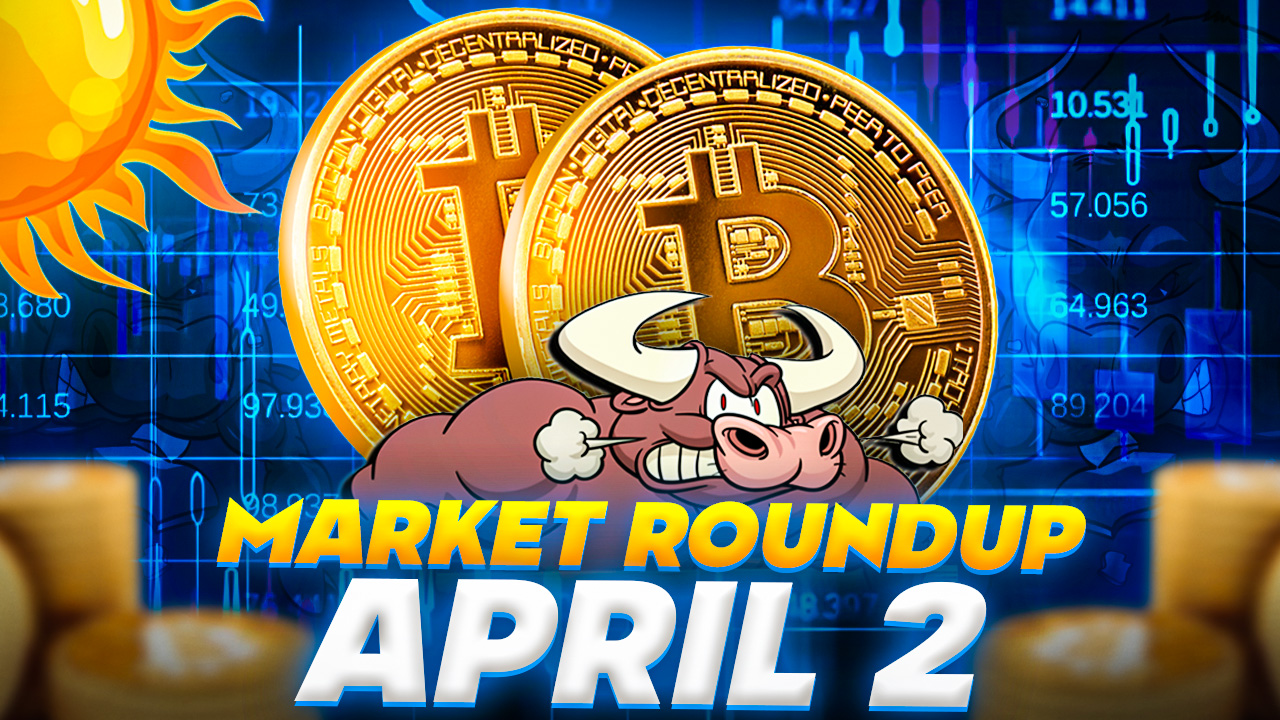 The price of Bitcoin has been a topic of much discussion among investors and cryptocurrency enthusiasts alike. With the support level at $28,500 holding strong, many are wondering about the future direction of the world's largest cryptocurrency.
In this update, we will examine various factors that could impact Bitcoin's price movement and make a prediction about where BTC could be headed next.
US Government to Auction Over 41,000 Bitcoins Seized from Silk Road Hacker
The US government, a major bitcoin holder, intends to sell 41,490 BTC in 2023, as revealed in a court document related to James Zhong's sentencing. In November 2022, the government seized a record-breaking 50,000 BTC from Zhong, who admitted to wire fraud in September 2012 after unlawfully obtaining over 50,000 bitcoin from the Silk Road dark web marketplace.
Onchain analytics company Glassnode detected the sale or transfer of 9,861 BTC to a leading exchange, likely Coinbase, prior to its sale. The court filing states that about 41,490.72 BTC remains from the Ulbricht case, which the government plans to liquidate in four additional batches throughout the year.
Glassnode's analysis of the on-chain transaction suggests that the funds were likely transferred to Coinbase. If the funds were indeed sold on Coinbase, this would differ from the US government's previous method of auctioning off confiscated crypto assets.
After selling the 41,490 BTC, the government will still possess 164,025 BTC, valued at approximately $4.65 billion.
Crypto ATM Count Declines 13.91% Since Dec 2022
Coin ATM Radar data reveals that the global count of crypto ATMs had experienced a 13.91% reduction since December 2022, when there were 39,179 units installed.
In January, 1,587 crypto ATMs were removed, marking the second-largest decrease since September 2022's loss of 399 units. February 2023 saw a smaller decline, with 275 crypto ATMs going offline, fewer than the drop in September.
However, the most significant reduction occurred in March, with Coin ATM Radar reporting the removal of 3,627 crypto ATMs.
The sharp decline in March aligns with the recent General Bytes hack on March 17 and 18, which led to the theft of over $1.5 million in cryptocurrency. As of April 1, 2023, there are currently 33,728 crypto ATMs installed worldwide.
Impact on BTC
The decrease in the number of crypto ATMs may have an impact on Bitcoin's price, though the effect might not be significant or direct. Crypto ATMs play a role in providing access to Bitcoin and other cryptocurrencies for users who prefer a physical point of transaction. This accessibility can contribute to increased adoption and usage, which may, in turn, affect the demand and price of Bitcoin.
However, the reduction in crypto ATMs could make it more difficult for some users to buy or sell Bitcoin, potentially leading to a decreased demand. This decreased demand might have a negative impact on Bitcoin's price.
Bitcoin Price
The current price of Bitcoin is $28,389, and the trading volume over the past 24 hours is $10.1 billion. Over the past day, the value of Bitcoin has decreased by 0.20%. According to CoinMarketCap, Bitcoin is currently ranked #1, with a market capitalization of $548 billion.
The technical outlook remains unchanged, as it's trading in a narrow range of the $28,250 to $28,900 mark. If Bitcoin successfully surpasses the triple-top pattern at $28,900, it can potentially drive the cryptocurrency toward its next resistance level at $29,600.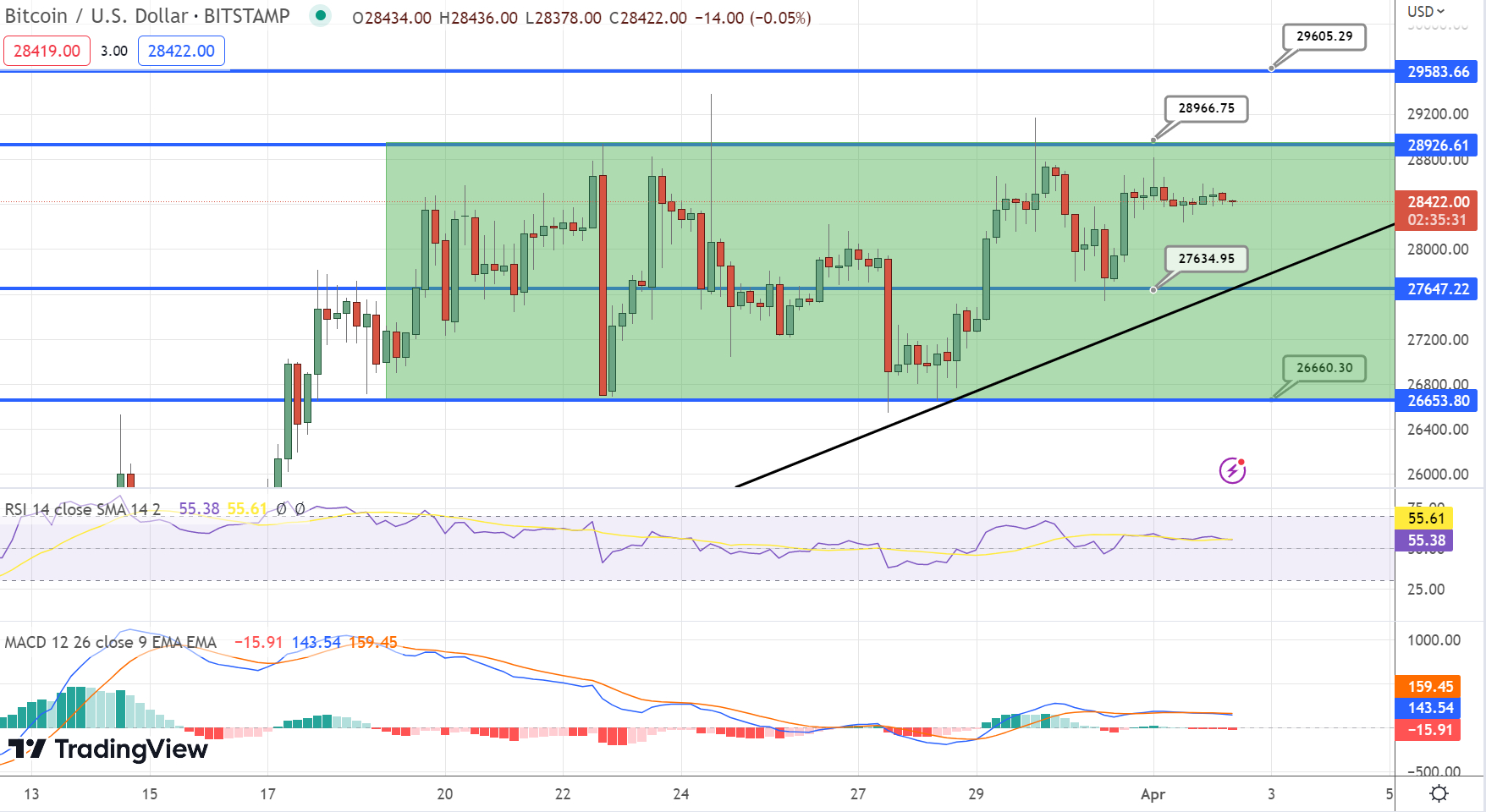 However, if the market experiences a decline, the immediate support level for Bitcoin is at $27,600. A definitive breakout from the trading range of $28,200 to $28,900 will play a crucial role in determining the future direction of Bitcoin's price movement.
Top 15 Cryptocurrencies to Watch in 2023
Stay up-to-date with the latest ICO projects and altcoins by regularly checking the carefully selected list of the top 15 cryptocurrencies to keep an eye on in 2023.
This list has been compiled by industry experts from Industry Talk and Cryptonews, guaranteeing that it showcases only the most promising and high-potential cryptocurrencies available in the market.
Disclaimer: The Industry Talk section features insights by crypto industry players and is not a part of the editorial content of Cryptonews.com.
Find The Best Price to Buy/Sell Cryptocurrency

---