Bitcoin Price Prediction as $20 Billion Trading Volume Comes In – Is Now a Good Time to Buy BTC?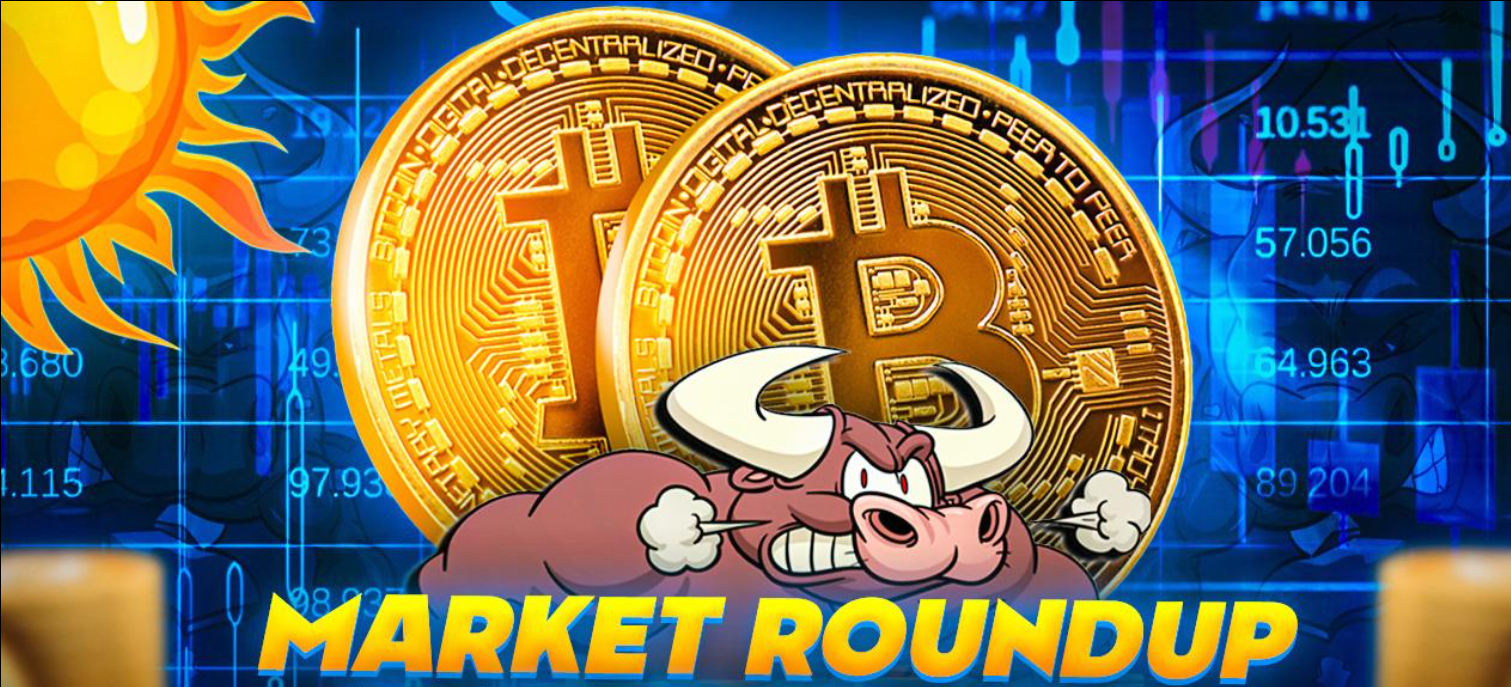 Bitcoin, the world's largest cryptocurrency, has been quite fabulous since the start of 2023, soaring over 70% in the first quarter.
However, the upward trend appears to be losing steam as BTC recently fell over 2% to $28,284.02.
The current Bitcoin price is $28,238, and the 24-hour trading volume is $21 billion. Bitcoin has fallen by 2.61% in the previous 24 hours.
Meanwhile, Ethereum (ETH), the second-largest cryptocurrency globally, has been performing exceptionally well in the past week.
This is due to the successful implementation of the Shanghai hard fork update.
BTC's value has fallen recently because of two main reasons. Firstly, the US Fed Chair made some hawkish comments about interest rate hikes that caused uncertainty in the market.
Secondly, President Biden's proposed tax on electricity costs for crypto miners has added to the negative sentiment around BTC's price rally.
Thus, these events have made investors cautious and caused some to reduce their investments in BTC and other cryptocurrencies.
Bitcoin's Price Declines Amid US Regulatory Worries and Coinbase's Relocation to Bermuda
Bitcoin's price has been decreasing, thanks to concerns about new regulations for cryptocurrencies in the United States.
According to Mark Connors, the head of research at Canadian crypto asset manager 3iQ, US digital asset companies are now moving to other countries, as Coinbase has decided to get licensed in Bermuda to launch an exchange as early as next week.
This regulatory uncertainty and companies moving to other countries are creating a downward trend for Bitcoin's price.
TeraWulf Launches First US Nuclear-Powered Bitcoin Mining Plant with 50 MW Capacity
On the positive side, TeraWulf, a leading Bitcoin mining company, has successfully launched the first-ever nuclear-powered Bitcoin mining plant in the United States.
It is also worth noting that Nautilus Cryptomine facility is now powered by over 91% zero-carbon energy, making it a pioneering project in the field.
With the successful deployment of its entire 50-MW stake in the Nautilus facility, TeraWulf plans to expand its capacity further in future phases, adding 50 MW.
TeraWulf currently operates a fleet of around 34,500 latest-generation miners, including 16,000 self-miners at the nuclear-powered Nautilus facility and 18,500 miners at its wholly-owned Lake Mariner facility in New York.
The company aims to achieve its stated goal of reaching 5.5 EH/s of operational mining capacity in Q2 2023.
Hence, the deployment of the Nautilus facility was seen as a significant milestone for TeraWulf.
It not only represents the first nuclear-powered Bitcoin mining facility in the US but also provides the company with an economic advantage.
TeraWulf will have the opportunity to realize 50 MW of zero-carbon mining at the lowest contracted power cost in the sector - just $0.02/kWh for a term of five years.
So, the news of the launch of the Nautilus Cryptomine facility will not have an immediate impact on BTC price, it demonstrates the increasing interest in zero-carbon energy solutions for Bitcoin mining.
This will likely have a positive impact on BTC prices in the long run as more companies shift towards sustainable energy sources for mining.
Bitcoin Price
Bitcoin's price is falling below $29,000 and may drop further, possibly nearing $27,200.
Immediate resistance is at $28,500, with a significant bearish trend line on the BTC/USD hourly chart. Key resistances are at $28,800 and $29,250.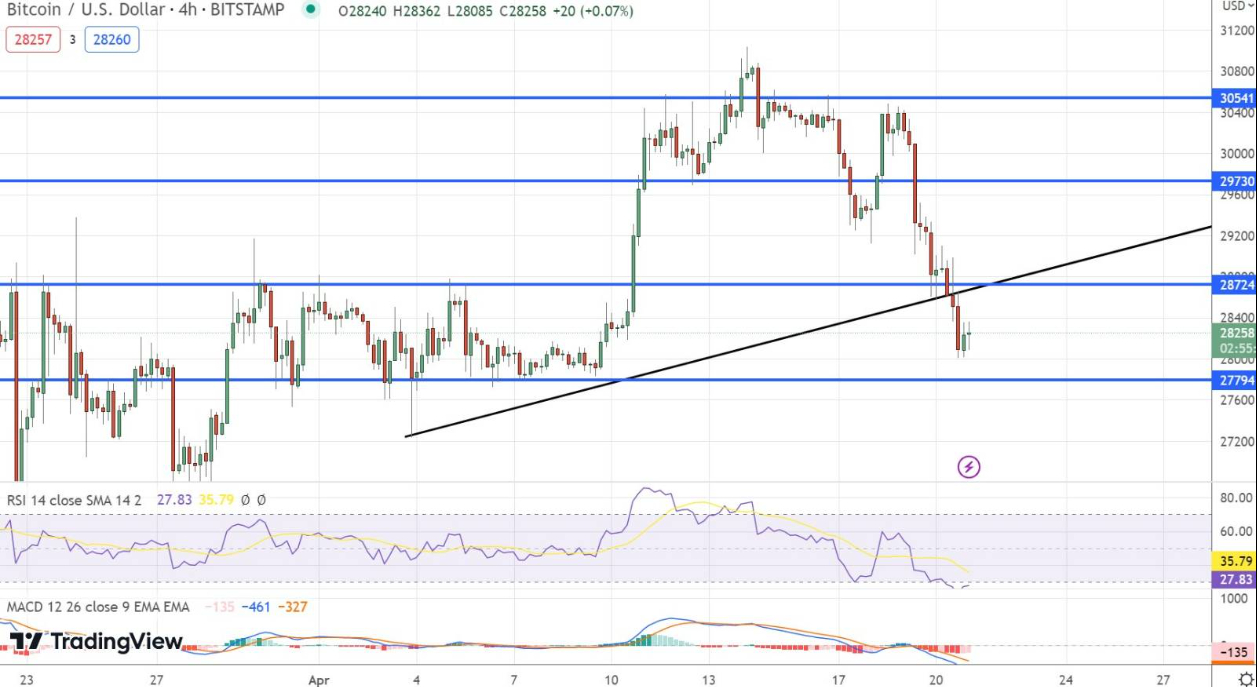 If Bitcoin can't surpass $28,500, it may continue to decline. Immediate downside support is at $28,100, and further support is around $28,000.
If the price breaks below $28,000, it could approach $27,400 or even $27,200.
Top 15 Cryptocurrencies to Watch in 2023
Bitcoin may take a while to recover and so traders looking for profits have begun looking elsewhere.
From newer altcoins to presale tokens, there are a variety of promising cryptocurrencies in the market, each presenting the possibility for decent gains.
Accordingly, the Cryptonews Industry Talk team has created a list of the top 15 cryptocurrencies for 2023, each with good short-term as well as long-term prospects.
This list is regularly updated with new altcoins and ICO projects.
Disclaimer: The Industry Talk section features insights by crypto industry players and is not a part of the editorial content of Cryptonews.com.
Find The Best Price to Buy/Sell Cryptocurrency

---