Bitcoin Price Forecast: Will BTC Surge Above $30K as US Nonfarm Payrolls Awaited?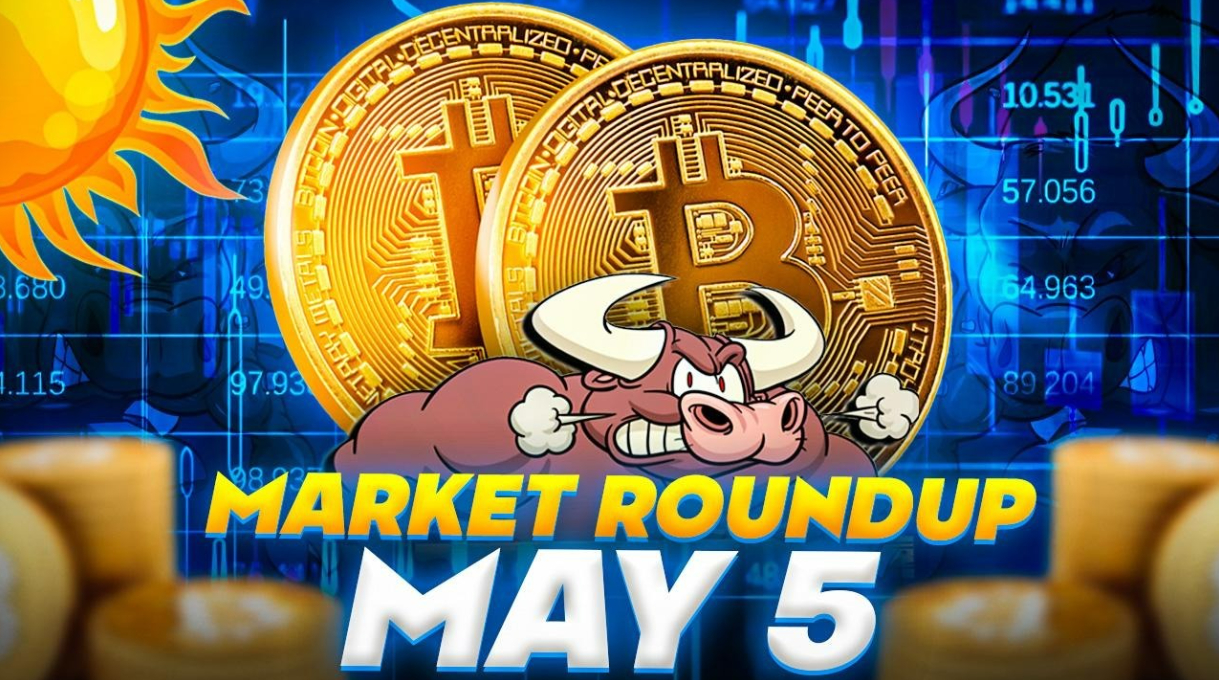 Bitcoin enthusiasts are eagerly anticipating the release of the US nonfarm payrolls data, which may provide clues on the future direction of the cryptocurrency.
With Bitcoin currently hovering below the $30K mark, market participants are speculating whether the upcoming data could trigger a surge that pushes BTC above the crucial $30K threshold.
In this Bitcoin price prediction, we'll delve into the factors that may influence BTC's movement as the market awaits the nonfarm payrolls report.
Bitcoin Nears $30K Mark Amid Rising Market Concerns Over Banking Issues
The price of Bitcoin and other popular cryptocurrencies has increased in the past 24 hours, with BTC soaring by +1.40% and nearing the $30,000 milestone.
Reports suggest that this uptick comes amid rising market tension, fueled by concerns surrounding banks. PacWest Bancorp has been under scrutiny, thanks to broader worries about regional banks in the US, particularly following the recent collapse of three similar institutions in California.
Crypto enthusiasts argue that this decline in confidence for traditional fiat currencies might play a part in Bitcoin's growing appeal.
The latest shift in BTC's price occurred right after market rumors swirled, hinting that another US bank failure might be imminent.
Matrixport, a cryptocurrency services firm, predicts that Bitcoin could see a 20% surge, reaching $36,000, if Thursday's interest rate hike signals the end of the current cycle.
Bitcoin spent most of Thursday quietly hovering around $29,000, where it has remained for the majority of the past ten days.
Investors were focusing on interest rate hikes by the US and European central banks and the latest failures in an escalating banking crisis.
NFP Impact on BTC: US Economy's Slower Job Growth and Its Effect on Bitcoin
In April 2023, the US economy is predicted to add 180,000 jobs, marking the smallest increase since December 2020, and down from 236,000 in March.
Despite this, April's figures remain well above the monthly job gain of 70,000-100,000 required to match the growth of the working-age population.
Most job creation is expected in the services sector, particularly in leisure and hospitality, while a decrease in manufacturing jobs is anticipated.
The unemployment rate is projected to rise slightly to 3.6% from 3.5%, still close to its lowest point in five decades.
Wage growth is estimated at 0.3%, consistent with March, and annual pay growth is expected to remain stable at 4.2%.
Bitcoin Revenue for Block Increased 18% in Q1 Over Q4
According to Block (SQ), a fintech startup, its Cash App segment generated $2.16 billion in Bitcoin sales for the first quarter, up 25% from Q1 2022 and up 18% from $1.83 billion in Q4 of last year.
The total amount of Bitcoin sold to customers is what Block counts as revenue.
In the first quarter, Cash App made $50 million in Bitcoin gross profit, up 43% from the previous quarter and up 16% year over year.
The company's gross profit was $770 million in Q1, up 16% from the previous year.
The company's interest in Bitcoin did not experience an impairment loss in the first quarter due to a surge in the price of the digital currency.
Block recorded an impairment charge of $9 million for its Bitcoin investment in the fourth quarter and an impairment charge of $47 million for the entire 2022 fiscal year.
Overall, the business reported $5 billion in Q1 sales, which was $390 million more than expected.
Non-GAAP earnings per share of 40 cents also surpassed forecasts by 6 cents. Such positive developments helped BTC maintain its bullish momentum.
Bitcoin Price
BTC/USD is trading at 29,274, increasing by 0.25% on Friday. Amid the banking crisis, Bitcoin is inching closer to the $30,000 level.
The recent increase in prices is due to current market tensions stemming from bank concerns.
On the four-hour chart, Bitcoin maintains its position above the 50-day exponential moving average, currently acting as a crucial support level around $28,700.
This level has previously served as a significant resistance for BTC during this week. Nonetheless, the closing of candles above $28,700 increases the chances of a bullish rebound in BTC.
Bitcoin might find immediate support close to the 27,600 level, indicated by a trendline on the 4-hour chart.
If the price breaches this critical 27,600 level, BTC could be on its way to the next support level at 27,200.
Alternatively, if BTC manages to break above the $29,600 mark, we may see its price heading north towards $30,400.
Top 15 Cryptocurrencies to Watch in 2023
The market is filled with a variety of promising cryptocurrencies, including emerging altcoins and presale tokens that offer the potential for substantial returns.
Consequently, the Cryptonews Industry Talk team has compiled a list of the top 15 cryptocurrencies for 2023, with each showcasing impressive growth potential in the short and long term.
Disclaimer: The Industry Talk section features insights by crypto industry players and is not a part of the editorial content of Cryptonews.com.
Find The Best Price to Buy/Sell Cryptocurrency
---