Bitcoin Mining Operation for Pool Heating Sparks Debate at NYC Spa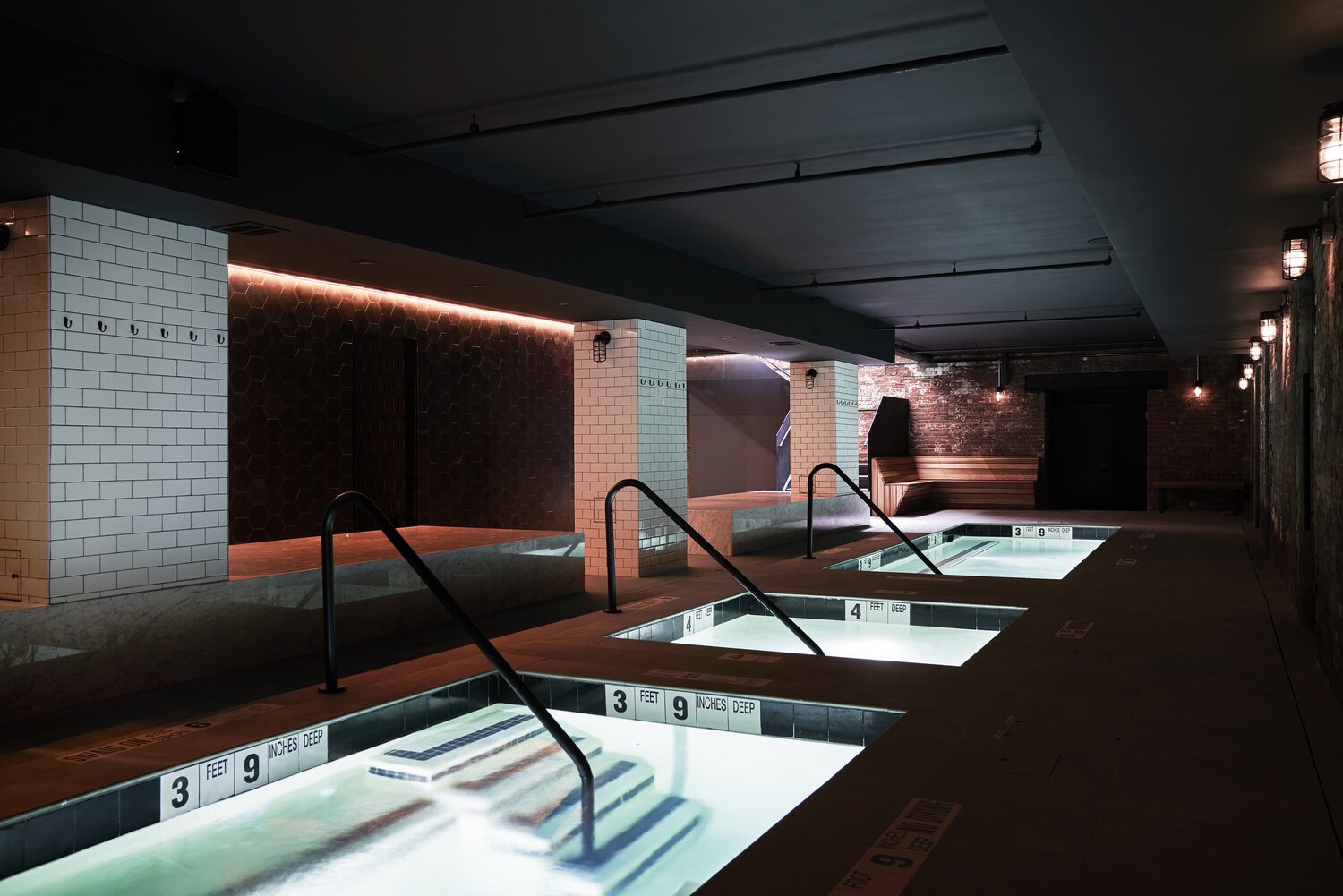 A Brooklyn-based bathhouse and spa has sparked debate after it revealed it was operating a small-scale Bitcoin (BTC) mining operation that heats its swimming pools.
In a Wednesday Instagram post, Bathhouse revealed that its pools are heated with byproduct energy from Bitcoin mining.
The bathhouse uses the heat generated from Bitcoin mining rigs, hardware systems that execute the Bitcoin network's computational process, to warm its pools, with the water returning later in the process to cool the hardware.
The company claimed to operate as a Bitcoin-mining-heated bathhouse "proves to themselves Bitcoin mining is a viable option" and can be implemented into other heating solutions.
Bathhouse, which also accepts Bitcoin payments, has been implementing the unique heating process since March 2022.
Located in Williamsburg and opened in 2021, Bathhouse has several amenities and treatments, including multiple steam/sauna rooms, facials, massages, and even a restaurant.
The spa also has three pools on-site, two of which are set to over 90 degrees Fahrenheit.
The company's Instagram post suggests that the bathhouse takes the energy from Bitcoin mining, sends it through heat exchangers, and then uses that to warm up the pools.
In addition to this innovative heat utilization, the company is also committed to offsetting its carbon footprint, thereby achieving carbon neutrality.
Through such practices, not only are they helping to secure the Bitcoin network but they're also generating revenue sustainably.
Despite this, Bathhouse's mining operation was not very well-received by some, leading to criticism due to concerns over the environmental impact of Bitcoin mining.
According to a recent report by The Guardian, Bitcoin mining releases carbon dioxide in amounts comparable to the entire country of Greece.
Furthermore, data accumulated by Earthjustice.org shows that from mid-2021 to mid-2022, Bitcoin consumed as much electricity as Maine, New Hampshire, Vermont, and Rhode Island put together.
"In the year of our lord 2023… thinking Bitcoin mining gives you cache? praying this is a poorly-conceived joke," replied user @bjjacobs.
Another user expressed concern over who was mining the cryptocurrency and who was profiting from it, while others asked for more transparency.
Despite criticism, the post did receive support from Bitcoin enthusiasts.
Bradley Rettler, one of the "Bitcoin philosophers" from the group Resistance Money, wrote on Instagram: "Thank you for securing the network, helping resist authoritarianism, and bringing financial freedom to people while you heat your pools!"
Crypto Mining Industry Faces Another Hurdle in Venezuela
Back in March, Venezuela's regulators ordered a halt on mining cryptocurrencies after an investigation into a corruption scheme in which crypto wallets redirected payments owed to the state-run oil company Petróleos de Venezuela.
However, as the state's halt on crypto mining approaches its third month, more miners could be forced to sell their rigs and shut down permanently.
Aside from Venezuela, crypto miners from other parts of the globe also continue to struggle with the plunge in Bitcoin prices on top of higher electricity costs.
In December last year, Core Scientific, the largest public Bitcoin miner by computing power, filed for bankruptcy.
Argo Blockchain, Iris Energy, and Greenidge Generation are among the more notable Bitcoin mining companies that are facing financial issues.
---