Bitcoin-inspired Art Sells for over USD 131,000 at Christie's
The link between the worlds of arts and blockchain-powered non-fungible tokens (NFTs) is continuing to deepen for collectors worldwide, with a bitcoin (BTC)-themed work named Block 21 (42.36433° N, -71.26189° E) (from Portraits of a Mind) – a piece inspired by blockchain technology – fetching USD 131,250 at a Christie's auction.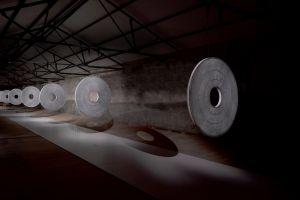 The winning bid, placed during the auction house's Post-War & Contemporary Art Day Sale in New York, was over seven times above Christie's high estimate, which was set at around USD 18,000. The move could help boost the demand for similar works in the future.
The artwork was created by British artist Ben Gentilli, who goes by the alias Robert Alice as part of a project he launched in 2019.
Per information provided by the auction house, the artwork is accompanied by an OpenDime hardware key. The physical element of the work was crafted using 24-carat gold leaf, suspended pigment and acrylic on canvas laid down on a panel.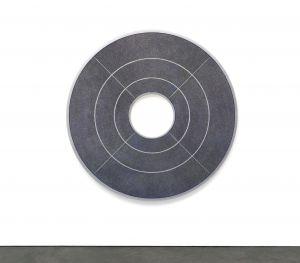 Like the 20 other pieces in the collection, Block 21 is engraved with 322,048 digits of original Bitcoin code. In total, 40 pieces are set to be released, featuring the cryptoasset's roughly 12.3 million-digit code.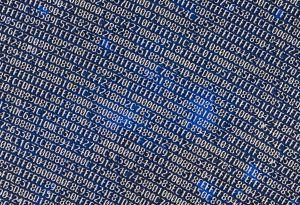 Gentilli wrote in a manifesto on his project's website,
"Portraits of a Mind is one artist's response to the inevitability of digital degradation, to the idea of this founding code as a now-historic text, and to the story of Bitcoin. A digital fingerprint carved out of paint, Portraits of a Mind is a reflection on the nature of identity in our newly decentralized age."
The London-based artist claimed that he was also motivated by the mysterious founder of Bitcoin. Gentilli added,
"A portrait of Satoshi Nakamoto, the work explores the politics and aesthetics of open source code and its relationship to identity and truth. The work not only examines the founding code for traces of Nakamoto's identity, but also for the identity of Bitcoin itself."
The artist has high hopes for the next installment in his series – with Block 22 (42.435948° N, -71.154904° E) also slated to go under the hammer in the near future.
___
Learn more:
New Initiative Rewards Artists For Bitcoin Street Art
Art + Crypto Tale Takes New Twist as Artist Tokenizes His Output
'Largest Collaboration of Crypto Artists in History' is Set for Launch
---