Bitcoin, Ethereum and Altcoins Decline Further
Bitcoin price declined further below the USD 5,500 support level.
Ethereum price dropped more than 10% towards the USD 150 level.
Many altcoins are down more than 15% such as LRC, ICX, WAN and AION.
This past week, we saw heavy declines in bitcoin below the USD 6,000 support area. BTC/USD remained in a bearish zone and opened with a negative tone this week. The price recently broke the USD 5,500 support and traded to a new 2018 low. Similarly, ethereum was under a lot of selling pressure as it broke the USD 175 support. It is currently (UTC 08:30 AM) down more than 10% and it seems like sellers are in control below USD 160. Both BCHABC and BCHSV declined heavily below the USD 250 and USD 100 supports respectively. The current market sentiment is clearly bearish and it seems like bitcoin could extend declines towards USD 5,000 in the coming sessions.
Total market capitalization

Bitcoin price
There were heavy bearish moves below the USD 5,600 level in bitcoin price . BTC/USD traded below the USD 5,550 and USD 5,400 support levels recently to move further into a bearish zone. A new 2018 high was formed near USD 5,300 and it seems like the price could continue to move down in the near term.
The main weekly support level is at USD 5,000, below which there is an open space up to USD 4,400. On the upside, an immediate resistance is at USD 5,500, above which the price could recover towards the USD 5,750 level. The key weekly resistance is at USD 6,000, which was a crucial support earlier.
Ethereum price
Ethereum price fell during the past few hours and declined below the USD 170 and USD 160 support levels. ETH/USD is currently down around 13% to USD 155.
An immediate support is at USD 150, below which the price could tumble towards the USD 130 level. On the upside, an initial resistance is at USD 170, above which the price could test USD 180. The main weekly hurdle for buyers is near the USD 195 level.
Bitcoin cash and ripple price
Both Bitcoin cash coins are down significantly. BCHABC is down around 15% and it recently traded below the USD 250 support. The next major support for buyers is near the USD 200 level. BCHSV collapsed and declined roughly 30% to USD 90. If it continues to decline, it could test the USD 80 level in the near term.
Ripple price recovered recently, but buyers failed to hold gains above the USD 0.520 and USD 0.505 levels. XRP/USD followed bitcoin's path and declined around 5%. It is currently trading near USD 0.475 and it could test the USD 0.450 level.
Other altcoins market today
Many altcoins declined heavily and registered losses between 15%-20%, including LRC, ICX, WAN, AION, ELF, SRN, VET, IOST and MKR. Out of these, LRC is down 18% and ICX declined 17%.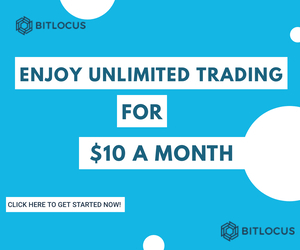 To sum up, bitcoin and altcoins moved further into the red zone. BTC/USD may perhaps continue to decline towards USD 5,000 and if buyers fail to defend more losses, the price could tumble. Similarly, ethereum must stay above the USD 150 level to avoid a drop towards the USD 130 and USD 125 levels in the near future.
_____
Find the best price to buy/sell cryptocurrency: