Bitcoin ETFs, The 'Hedge Fund King' In Crypto, Pointless CBDC + More News
Get your daily, bite-sized digest of cryptoasset and blockchain-related news – investigating the stories flying under the radar of today's crypto news.
____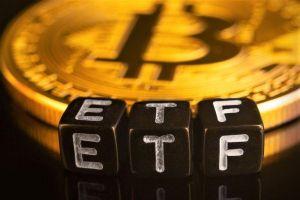 Investments news
Asset manager Melanion Capital has obtained approval from Autorité des Marchés Financiers (AMF), France's securities regulator, for an exchange-traded fund (ETF) tracking an index with up to 90% correlation with the price of bitcoin (BTC), according to ETF Strategy. Set to list on Euronext Paris in the coming weeks, the Melanion BTC Equities Universe UCITS ETF will track the manager's proprietary Melanion Bitcoin Exposure Index.
Asset manager Invesco has filed with the US Securities and Exchange Commission (SEC) to list an ETF with exposure to BTC futures and other related assets. However, they have stressed that they would not be investing into BTC directly.
Crypto market intelligence company Messari sai it has raised USD 21m in Series A funding led by the "hedge fund king" Steve Cohen's Point72 Ventures. The investment will be used to help the company expand the global reach of its products, grow its engineering and research teams, and introduce new offerings that streamline participation in decentralized projects and their communities. As part of the transaction, Adam Carson, an operating partner at Point72 Ventures, has joined the Messari board of directors. Messari is Point72 Ventures' first investment in the crypto space.
Protocol for collateral-free lending TrustToken has raised USD 12.5m in a funding round led by investor Blocktower. The funds will be used to scale their platform TrueFi and for strategic hiring.
Digital asset management company CoinShares said its total comprehensive income for the first half of 2021 reached GBP 58.7m (USD 81.7m), or 460% more than a year ago. Their second quarter was the strongest interim performance in the company's history, and they added that this has been primarily driven by bitcoin and ethereum (ETH) prices reaching all-time highs in April and May 2021, respectively.
CBDCs news
Federal Reserve Governor Christopher Waller said he is "highly skeptical" about the need for the US central bank to develop a digital currency, according to the text of remarks prepared for delivery Thursday to the American Enterprise Institute. "After careful consideration, I am not convinced as of yet that a CBDC [central bank digital currency] would solve any existing problem that is not being addressed more promptly and efficiently by other initiatives," he wrote, adding that "a CBDC is unlikely to deter the use of cryptoassets that are designed to evade governmental oversight."
Adoption news
Switzerland's telecommunication & IT infrastructure provider Swisscom said it is joining Chainlink (LINK). "Swisscom's Digital Asset division is responsible for the pilot initiative and for ensuring the operation of what is called an oracle node, which will continuously feed digital asset price data into the Chainlink network," they said.
NFTs news
Luxury brand Burberry said that they've partnered with blockchain gaming company Mythical Games to launch a non-fungible token (NFT) collection in their flagship title, Blankos Block Party. Called a Burberry Blanko, the NFT features a shark named Sharky B who can be trained to master an array of powers. The brand will also launch its own branded in-game NFT accessories, including a jetpack, armbands and pool shoes, which players can apply to any Blanko they own.
Sports car manufacturer Porsche announced their own NFT, a design sketch by Peter Varga, their Director of Exterior Design. Porsche Deutschland's NFT was created with the NFT platform Fanzone, and it will be available for auction via the US platform SuperRare August 2-6.
Exchanges news
In July, spot trading volumes on crypto exchanges plummeted almost 32% month-over-month to USD 1.9trn, the lowest levels recorded so far this year, according to provider of the crypto market data CryptoCompare. Top-tier spot volumes decreased 31% to USD 1.7trn, while Lower-tier spot volumes decreased 38% to USD 197bn. Top-tier exchanges now represent 89% of total spot volume. Trading activity across all spot markets fell compared to June - a daily volume maximum of USD 98bn was traded on July 26, down 29% from the intra-month high in June.
Career news
Huobi Trust, a retail trust company offering fiat custody services and Compliance as a Service (CaaS) and a wholly-owned subsidiary of Huobi Tech, said it has hired law enforcement and criminal investigations veteran Robert Whitaker as Chief Operating Officer. The appointment comes as Huobi Trust launches its fiat custody services for the USD-backed stablecoin, HUSD.
Provider of digital asset custody and trading solutions Copper.co announced the expansion of their operation in the Americas via the senior appointment of Glenn Barber as Head of Sales and Business Development, along with the opening of a new office. Barber has previously worked for institutional digital asset brokerage FalconX, where he built out a global network of clients, they said.
Saule Omarova, a professor of banking law at Cornell University Law School whose work has highlighted the risks of cryptocurrencies for banks, is the new candidate for leading the US Office of the Comptroller of the Currency (OCC), the New York Times reported. Cryptocurrency operations, she has argued, could allow banks to conduct more trading activity out of view of the Federal Reserve and other regulators.
Marketing news
Play-to-earn gaming guild Yield Guild Games announced their strategic partnership with crypto exchange FTX. The partnership provides FTX with lifetime naming rights to sponsor 137 new players from developing countries, with recipients of the FTX scholarship including 81 players from the Philippines, 25 from Indonesia, 10 from India, 15 from Latin America, and 6 from Brazil.
Oscar Mayer, a unit of food giant Kraft Heinz, has put up for sale on eBay a limited-edition pack of "Hot Doge Wieners" that "comes with the cash value of (…) 10,000 dogecoins (DOGE).'' Bidding had reached more than USD 3,450, and the listing stated that all proceeds would be donated to hunger-relief organization Feeding America.
---