Binance.US Launches Enhanced USD On-Ramps: Buy & Sell Crypto Using USDT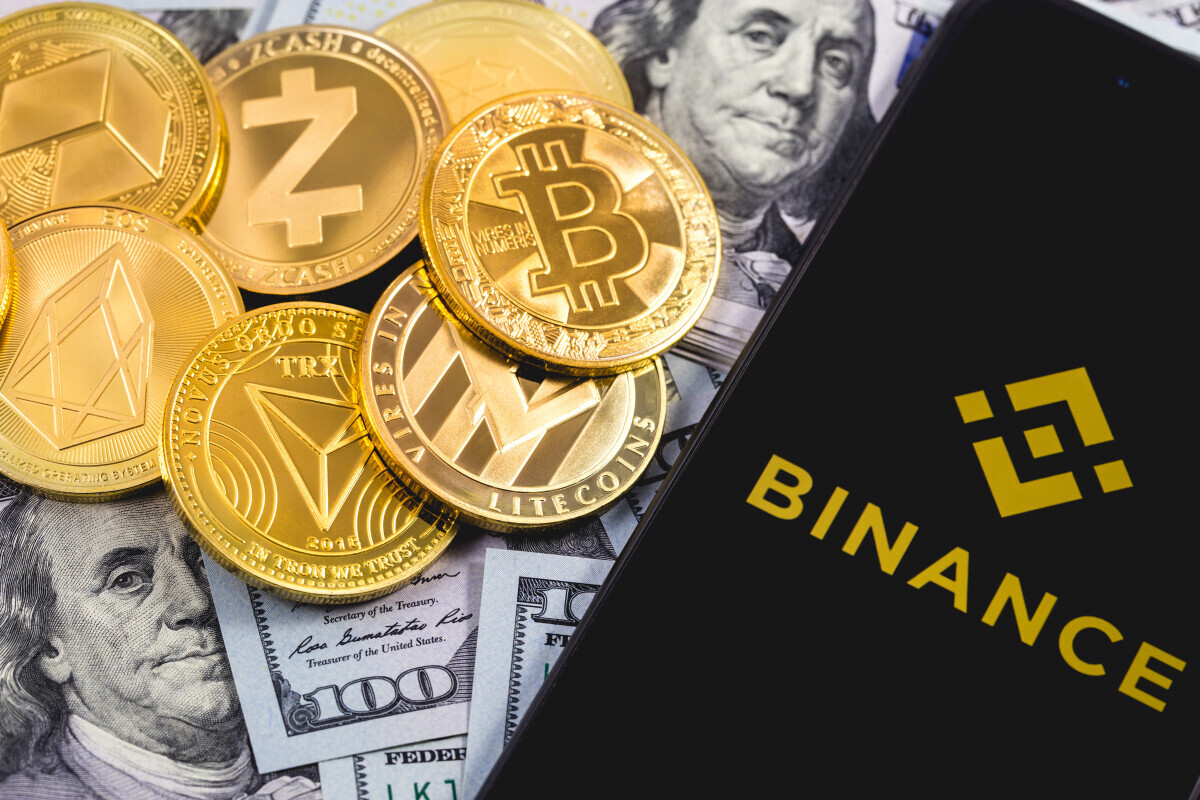 Binance.US, now a crypto-only platform for two months, has partnered with crypto payments company MoonPay to allow users to buy and sell crypto using the US dollar-pegged stablecoin Tether (USDT).
On August 22, the crypto exchange declared USDT the new "base asset" for all transactions. This collaboration with MoonPay follows Binance.US's recent banking issues, leading to a halt in fiat deposits on the exchange since June 9.
As Binance.US stopped its USD deposits making it a crypto-only exchange, it replaced USD with USDT, a stablecoin pegged to the US dollar, as its new asset for transactions.
With this transition, Binance introduced its enhanced Buy & Sell Crypto With USDT feature on the Binance.US mobile app, which allows customers to buy or sell any of our 150+ supported cryptocurrencies with USDT.
The feature is available on the latest version of the Binance.US app and will be available on its website later.
"To make it easier to fund your account with USDT, we've partnered with third-party payment providers like MoonPay to offer convenient new USD on-ramps that support USDT purchases with debit card, credit card, Apple Pay, and Google Pay."
From the Binance.US app, users can now fund their USDT balance using new USD on-ramps, deposit USDT, or convert another cryptocurrency for USDT.
Users can Buy USDT through integrated third-party payment partners like MoonPay, which supports convenient payment methods (debit card, credit card, Apple Pay, and Google Pay), and also Sell USDT to withdraw USD via bank transfer (ACH).
SEC Lawsuits Prompt Binance.US to Cease Dollar Transactions and Transition to Crypto-Only Exchange

Binance.US made a significant announcement on June 9, revealing that its banking partners were apprehensive about the US Securities and Exchange Commission's (SEC) actions.
Consequently, these partners were terminating the platform's crucial payment channels utilized for dollar transactions. Before the SEC's lawsuit against Binance.US and its affiliates, the exchange had allowed direct deposits and withdrawals of popular cryptocurrencies using US dollars.
Simultaneously, in a series of legal actions, the SEC filed lawsuits against two prominent cryptocurrency firms: Binance and Coinbase.
Allegedly, Binance had provided regulators with inaccurate information and mishandled customer funds. On the other hand, Coinbase was accused of operating an unlicensed securities exchange.
In response to the SEC's investigation, Binance.US proactively transitioned into a crypto-only exchange, disabling US dollars as a transactional asset.
To ensure the security of both customers and the platform itself, the exchange ceased to accept dollar deposits and suspended fiat withdrawals from June 13, 2023, onwards, as communicated to its customers.
Beginning on June 9, the acceptance of US dollar deposits was discontinued, and USD trading pairs were removed in the subsequent week.
The company clarified that any remaining dollar balances on the exchange could be converted into a stablecoin for withdrawal on-chain.
Consequently, on June 8, Binance.US delisted ten trading pairs, eight involving Bitcoin (BTC) and two associated with Binance USD (BUSD).
---