Binance Labs and CoinFund Lead $10 Million Funding Round for Cosmos Blockchain Neutron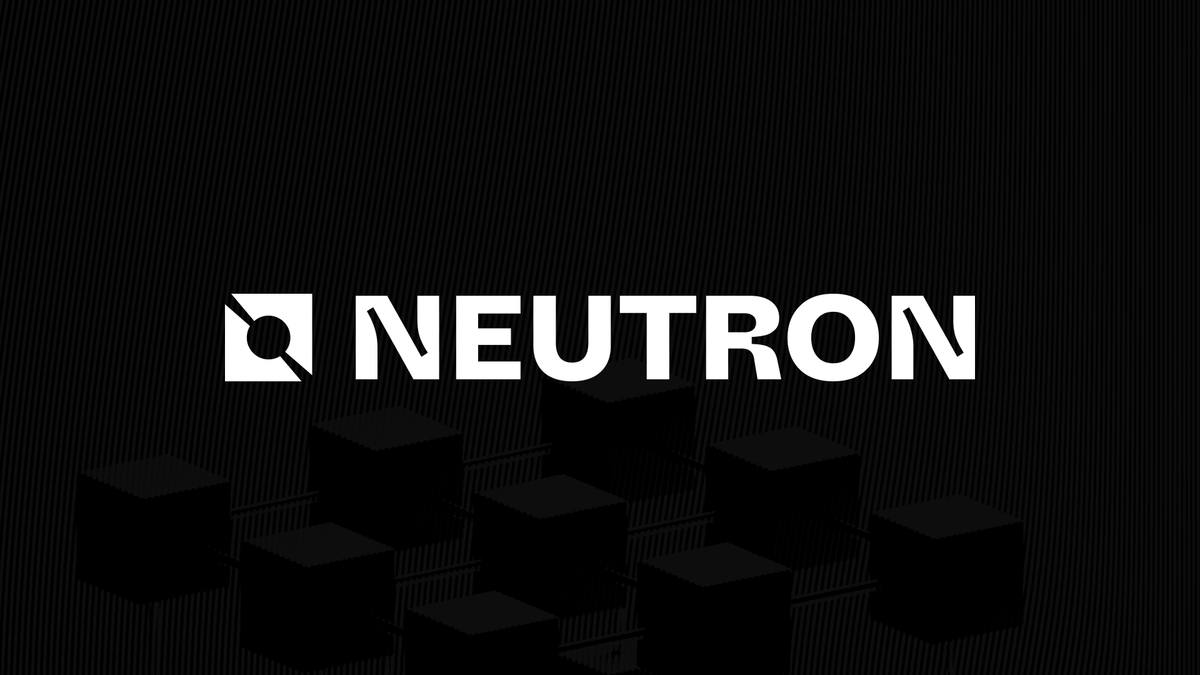 Binance Labs and CoinFund have co-led a $10 million funding round for Neutron, a cross-chain smart contract platform focused on interchain security within the Cosmos ecosystem.
Binance Labs, the investment arm of leading cryptocurrency exchange Binance, took the lead in the funding round, Binance said in a Wednesday blog post.
Cryptonative investment firm CoinFund co-led the funding. Delphi Ventures, LongHash, and Nomad also participated in the round.
The funding will enable the development and growth of Neutron's blockchain software and promote growth for its ecosystem, Binance said in the announcement.
It added that the goal is to create "an environment that attracts a wider community of developers and projects with the aim of creating innovative, secure, and user-friendly decentralized applications (DApps)."
"Neutron's engineering capabilities and tech stack provide an innovative solution for essential infrastructure that can be used by a wide group of developers on the Cosmos Hub," Binance Chief Business Officer Yibo Ling said in a statement.
Launched in May 2021, Neutron is a cross-chain smart contract platform that uses the Cosmos ecosystem's interchain security feature, Replicated Security (RS).
The RS allows so-called consumer chains to tap into the validators of the Cosmos Hub, the central and oldest chain in the Cosmos ecosystem, to gain the ability to run secure applications in a cost-effective way.
It is worth noting that Neutron is interoperable across the 51 blockchains that form part of the Cosmos network, meaning developers can easily create and link centralized apps (dApps) across different chains.
"Neutron was designed to solve the three main hurdles faced by smart-contract developers in Cosmos: lack of security, lack of credible neutrality and lack of access to cross-chain infrastructure," Avril Dutheil, founding contributor of Neutron said in a comment.
"RS allowed Neutron to solve the first two, while Neutron's cross-chain infrastructure allows smart-contracts to easily realize cross-chain functions over IBC."
Crypto VC Funding Remains Tight as AI Takes the Spotlight
Artificial Intelligence (AI) has become this year's favorite buzzword, particularly after the successful launch of OpenAI's ChatGPT.
This has captured the attention of VC firms globally, with investors pouring tens of billions of dollars into AI startups in a bid to become involved in this booming market.
In the first quarter of this year, the industry raised approximately $18 billion in funding, with some of that funding coming at the expense of crypto companies.
According to Evan Cheng, founder of Mysten Labs, AI startups are now receiving crypto's share of venture capital money, the crypto veteran said during a Word on the Block interview with Forkast News.
Cheng explained that early-stage crypto companies can still raise funds, though their valuations have been hurt due to the recent crypto meltdown.
However, late-stage funding for startups has become harder, with only exceptional companies receiving support. Cheng said:
"But once you get to the late Series A and Series B stage, the growth capital is hard to come by. It has to be an exceptional startup to get funded, unless you're in the bubble of the excitement around generative AI right now, it's going to be a lot harder for any startup to raise money."
---