Best Crypto to Buy Now 13 April – INJ, NEAR, ICP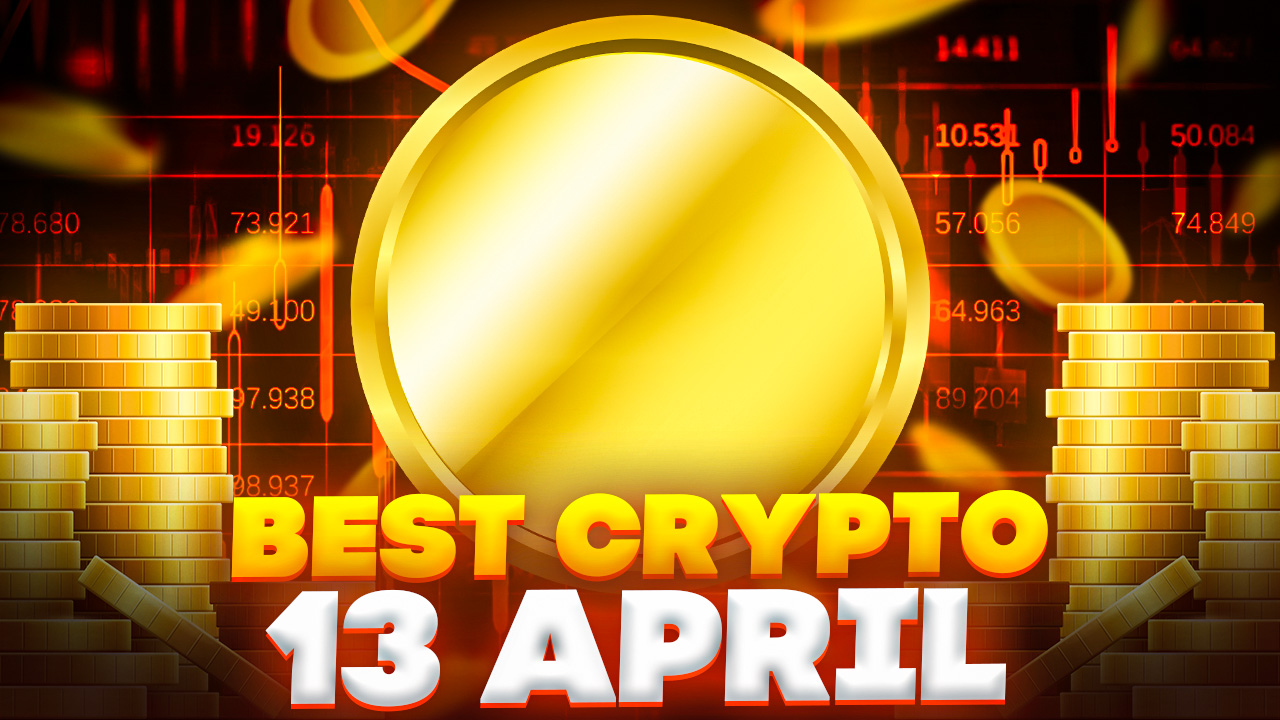 With Ethereum's Shapella hard fork now in the rear-view mirror and Bitcoin's reclamation of $30k settling, savvy investors are on the lookout for the next big opportunity amid the volatile crypto market chop.
As Bitcoin's rally seems set to cool down due to profit-taking and as withdrawals of staked ETH begin, investors are eager to find new prospects to rotate gains in this dynamic market.
Here, we will go through six altcoins showing great potential: Injective Protocol (INJ), Love Hate Inu (LHINU), NEAR Protocol (NEAR), DeeLance (DLANCE), Internet Computer (ICP), and Ecoterra (ECOTERRA).
INJ (Injective Protocol)
Injective Protocol, a trailblazing decentralized exchange (DEX) built on the Cosmos blockchain, brings together the best of both worlds: traditional order book models and the transparency of decentralized exchanges.
As a result, Injective offers cross-chain margin trading, derivatives, and forex futures trading to its users.
The recent uptick in INJ's price can be traced back to its growing network of participants.
An array of new projects has tapped into Injective's innovative resources, such as decentralized bridges, oracles, and composable smart contract layers, to create DeFi applications since the year's outset.
Current Price: $6.7 (24HR CHANGE +1.85%)
April Change: +44.32%
Examining the price action, INJ has displayed a strong bounce off the support from its 20-day moving average (MA).
However, it's worth noting that its relative strength index (RSI) is currently at 73.37, indicating an overbought market that might need to cool off before further growth.
Despite the minor bullish divergence shown by the moving average convergence divergence (MACD) at 0.122, the risk-reward ratio of 0.64 suggests a less-than-optimal entry point for investors.
LHINU (Love Hate Inu)
Love Hate Inu (LHINU) is a ground-breaking meme coin project, spearheaded by the legendary Carl Dawkins, Founder of past moonshot projects like Tamadoge.
LHINU has capitalized on the recent surge in meme coin popularity, fuelled by Elon Musk's Dogecoin escapades on Twitter.
The project combines the viral appeal of meme coins with a unique vote-2-earn offering that aims to disrupt the $3.2 billion survey industry.
Unlike other meme coins, LHINU provides genuine utility by allowing users to vote on polarizing topics and figures while earning rewards in LHINU tokens.
The innovative vote-to-earn system, coupled with memecoin virality, makes LHINU a force to be reckoned with in the survey sector.
Its presale is rapidly reaching its conclusion, with less than 25 hours remaining and just 3% of LHINU tokens left.
As the presale draws to a close, investors can still seize the opportunity to buy LHINU tokens at a discounted price of 0.0000105 USDT, before the next price hike.
With ambitious plans from CEO Carl Dawkins and upcoming CEX listings in Q2 2023, LHINU is well-positioned for exponential growth.
NEAR (NEAR Protocol)
NEAR Protocol, a public Proof-of-Stake (PoS) blockchain, aims to make DeFi accessible to everyone through low transfer fees and fast transactions.
Competing with the likes of Avalanche, Solana, and Cardano, NEAR Protocol has carved out a niche for itself in the PoS network landscape.
NEAR's Q1 performance shows a surge in activity, with an average of 64,000 daily active accounts driven primarily by projects such as Sweat Economy, Aurora, Spin.fi, and NEAR Crowd.
Although new account creation has slowed compared to previous quarters, NEAR has maintained a healthy level of daily transactions, averaging 393,000 during Q1 2023.
Current Price: $2.18 (24hr change -1.93%)
April Change: +9.45%
Taking a closer look at NEAR's price action, it has experienced a vigorous bounce off its 20-day MA but appears to be constrained by a sturdy resistance level from its 200-day MA.
The RSI, which sits at 58, indicates minor bearish divergence but is already cooling off.
With a minor bullish divergence of 0.031 in the MACD, following the bounce off the 20-day MA, the risk-reward ratio of 1.94 suggests an attractive entry point for investors.
DLANCE (DeeLance)
DeeLance is a next-generation Web3 freelance and recruitment platform that aims to revolutionize the industry.
The $DLANCE token presale provides early investors with a chance to support this innovative platform, which offers rapid crypto payments, NFT integration, and an automated dispute system.
With a competitive 2% fee, DeeLance outshines rivals like Upwork and Fiverr.
The presale price of 1 $DLANCE is $0.025 USDT, with only 30% of the 1 billion token supply available.
The platform's vision of a metaverse where freelancers and clients collaborate in virtual offices is truly ground-breaking.
By investing in $DLANCE now, you can participate in a project that aims to redefine freelancing and potentially see your investment skyrocket.
ICP (Internet Computer)
The Internet Computer (ICP) is a revolutionary set of protocols designed to unite independent data centres worldwide, offering a decentralized alternative to current centralized internet cloud providers.
ICP tokens serve multiple purposes, including governance, rewarding network participants, and transaction fees.
A recent collaboration with AirGap, a Swiss security-centric self-custody crypto wallet, has bolstered in the integration of Internet Computer and AirGap, further boosting ICP's value.
AirGap now supports ICP's native token and ckBTC, a Bitcoin "twin" token that is 1:1 backed by BTC.
Developed to increase liquidity, ckBTC enables fast and inexpensive Bitcoin transactions on the Internet Computer blockchain without the need for intermediaries or risky cross-chain bridges.
Current Price: $5.37 (-0.44%)
April Change: +5.7%
A deeper dive into ICP's price analysis reveals a strong bounce off the baseline support from the converged 20 and 200-day moving averages.
Although there's a very minor bearish divergence in the RSI at 56, it is already cooling off nicely. The MACD indicates a minor bullish divergence of 0.066 after bouncing off the MA support level.
With an upside target of $7.25 (+34%) and downside risk of $4.85 (-9.73%), the risk-reward ratio of 3.59 presents a very attractive entry point for investors seeking substantial potential gains with minimal downside risk.
ECOTERRA (Ecoterra)
Ecoterra ($ECOTERRA) is an innovative blockchain project set to revolutionize recycling and waste management by combining sustainability with cryptocurrency.
The platform rewards users with Ecoterra tokens for recycling materials, encouraging eco-friendly behavior and reducing carbon footprints.
Key features of Ecoterra include a Recycle2Earn app, a Carbon Offset Marketplace, a Recycled Materials Marketplace, and an Impact Trackable Profile.
The Ecoterra presale currently offers tokens at $0.004, with the potential for a 150% upside at the final stage price of $0.01.
Investing in $ECOTERRA during the presale supports an eco-conscious initiative and positions you to benefit from the project's potential growth.
---