Belgian Market Maker KeyRock Acquires Swiss Anti-Money Laundering Approval
Disclosure: Crypto is a high-risk asset class. This article is provided for informational purposes and does not constitute investment advice. By using this website, you agree to our terms and conditions. We may utilise affiliate links within our content, and receive commission.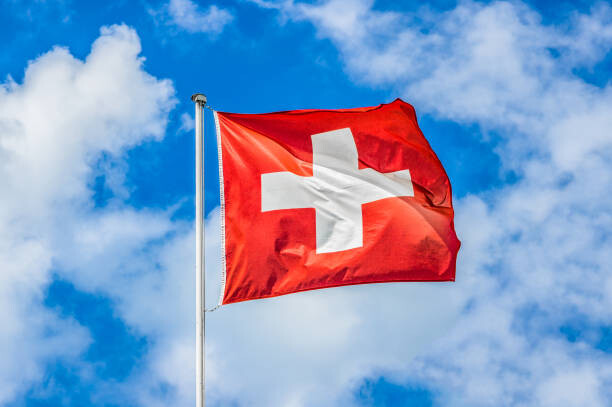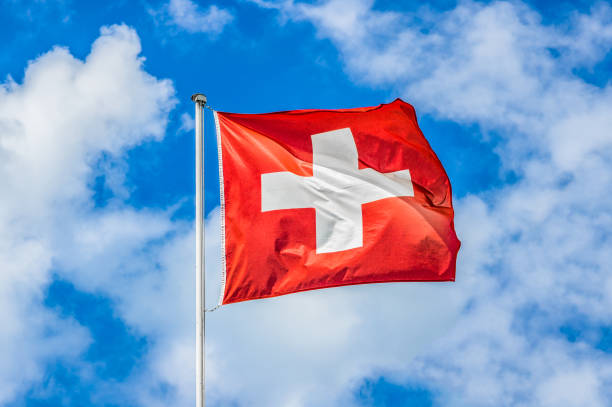 KeyRock, the Belgian crypto market marker, has successfully gotten clearance from the Swiss Financial Services Standards Association (VQF).
📢 Keyrock expands its OTC services with more fiat on/off-ramp solutions.

Through our Swiss VQF membership, we're now offering GBP, AUD, and 10+ other currencies alongside the standard USD and EURO.

Read more about these significant milestones 👇https://t.co/4v5SRzpftY

— Keyrock 🔑🪨 (@KeyrockTrading) September 26, 2023
On September 26, Keyrock successfully obtained approval from the VQF, a recognized financial standards organization sanctioned by Swiss regulatory authorities for overseeing compliance with anti-money laundering (AML) standards.
This endorsement comes after Keyrock demonstrated its adherence to stringent AML requirements established by the Swiss Financial Market Supervisory Authority (FINMA), enabling the company to operate within Switzerland.
Keyrock's compliance was confirmed following an extensive evaluation of its internal controls, processes, and procedures, ensuring alignment with AMLA guidelines. This achievement affirms Keyrock's commitment to meeting the high standards set by one of Switzerland's most esteemed self-regulatory organizations, VQF.
The backing from VQF not only underscores Keyrock's dedication to transparency, integrity, and accountability but also serves to enhance trust and reputation among its users. Additionally, Keyrock's engagement with VQF reflects its proactive approach to regulatory matters, emphasizing responsible advancement within the industry.
Chief Executive Officer at KeyRock, Kevin de Patoul, said in a statement that:
"Securing the VQF membership reinforces Keyrock's stance on upholding rigorous regulatory standards within the crypto space. As the landscape evolves, our focus remains steadfast on ensuring both compliance and trust in our services."
The Belgian market marker joins other crypto firms like Bitcoin Suisse and custodian BitGo to register with VQF.
Keyrock expanding the OTC services and improving the web3 landscape
Following its approval to operate in Switzerland, the Belgium-based market maker Keyrock has unveiled plans to expand its over-the-counter (OTC) trading desk. This expansion will encompass the provision of fiat on/off-ramp services for more than 10 currencies, including GBP, in addition to the existing USD and EUR pairs.
The OTC trading desk offers a highly customized approach to asset swaps, facilitating direct interaction between parties. This service leverages substantial liquidity that traditional exchanges cannot provide and is particularly suited for executing large trades.
Moreover, OTC trading can mitigate counterparty risk when transactions involve two Know Your Customer (KYC)-compliant entities.
Reza Ghadiri-Zare, Keyrock's General Counsel, emphasized the benefits of this expansion, stating that:
"We are steadfast in our commitment to offering a specialized OTC solution enriched with a variety of currency options, reflecting our essential belief in flow diversity."
This announcement underlines Keyrock's dedication to delivering top-tier service, characterized by narrow spreads and rapid 24/7 settlements, now across an even broader spectrum. The extension of the OTC desk's currency offerings will enable Keyrock to broaden its service availability to various geographical regions.
"As Keyrock continues to expand its activities into new jurisdictions, this milestone confirms our commitment to engage with regulatory authorities globally to align our operations with the highest level of compliance requirements."
Despite the FTX exchange's collapse in late 2022, Keyrock has successfully secured $72 million in funding. Currently, the company operates on more than 85 exchanges across over 400 markets. The fallout from FTX's bankruptcy, a significant event in the crypto world, had a cascading effect on other market makers.
Nevertheless, Keyrock managed to weather this storm and secure funding through a Series B round. This funding was to be used to invest in infrastructure development, scalability tools, and regulatory licensing across Europe, the United States, and Singapore.
---