This Automated Arbitrage Trading Wallet can earn you Bitcoin, Ether, Dogecoin and SHIB
Disclosure: Crypto is a high-risk asset class. This article is provided for informational purposes and does not constitute investment advice. By using this website, you agree to our terms and conditions. We may utilise affiliate links within our content, and receive commission.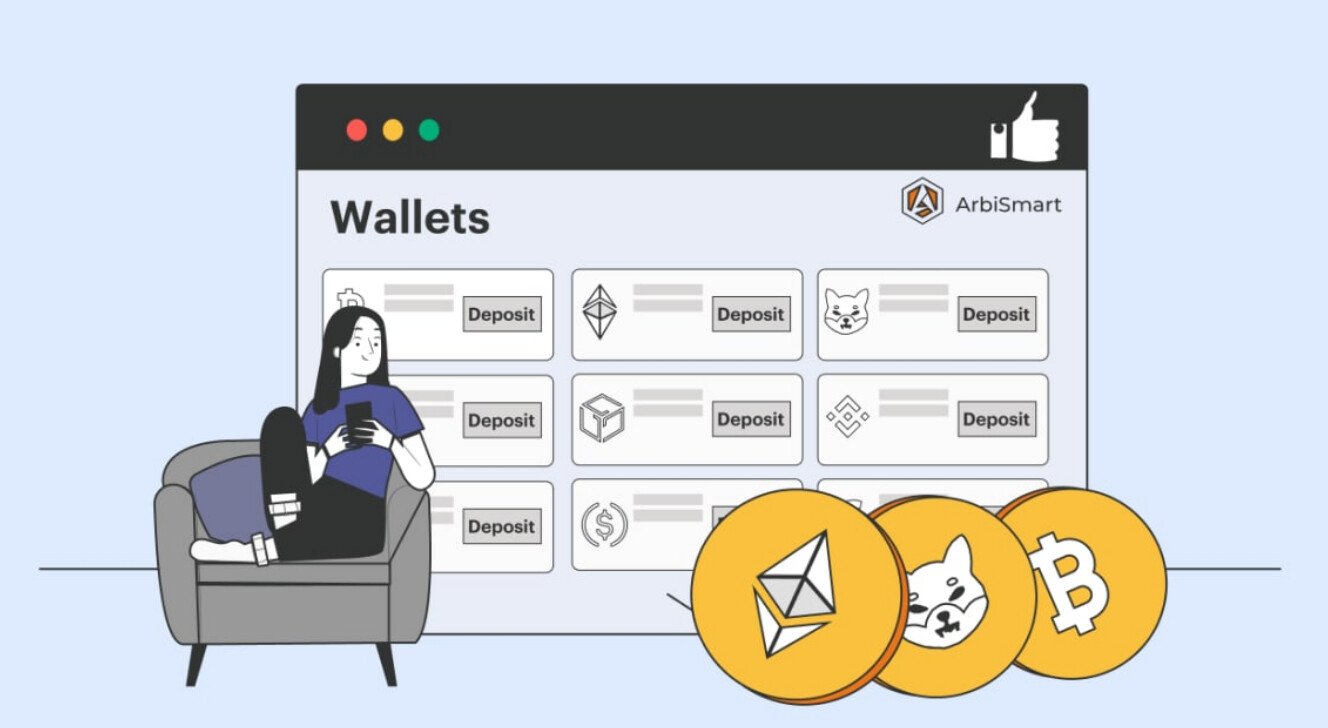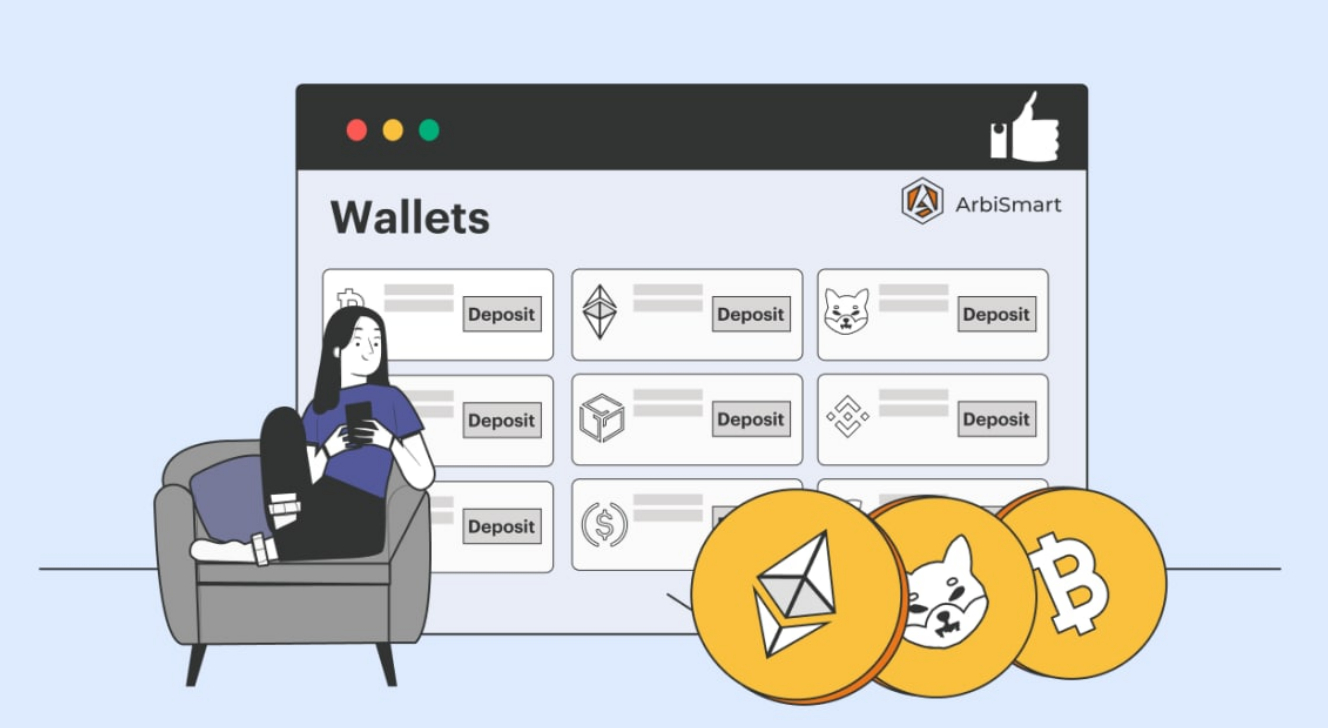 Disclaimer: The text below is an advertorial article that is not part of Cryptonews.com editorial content
The digital currency market is still struggling to exit the extended bear run and Bitcoin owners are turning to interest-bearing wallets as the best way to make a consistent profit in the current crypto climate.
Wallet savings plans offer numerous benefits, such as the fact that they involve no risk and no work.
Wallet holders don't need to track market prices and monitor open positions.
They can get on with their day while their capital generates interest far exceeding that offered by banks or other traditional investment channels.
Also, unlike most other crypto investment opportunities, wallets provide passive profits that remain the same in both bull and bear markets.
Whether or not Bitcoin is dropping in value, if it is placed in a savings plan, it is working hard, earning a steady return while the wallet holder waits for the price to bounce back.
Crypto Investing Without Any Surprises
There are plenty of wallets out there in today's market but one of them is growing at a more accelerated pace than any of its current competitors.
ArbiSmart is an interest-bearing wallet and crypto services ecosystem. Founded in 2019, the EU-authorized platform, is able to offer sky-high rates of up to 147% a year because it uses invested funds to perform automated crypto arbitrage.
This is a zero-risk strategy that generates revenues from brief windows in which a crypto asset is available on various exchanges at different prices at the same time.
ArbiSmart's system is connected to 35 exchanges, where it monitors hundreds of assets simultaneously.
The algorithm can execute a huge number of transactions at once in under a second and once it identifies a price disparity, it buys the asset at the lowest offered price and then sells at the highest offered price to make a profit.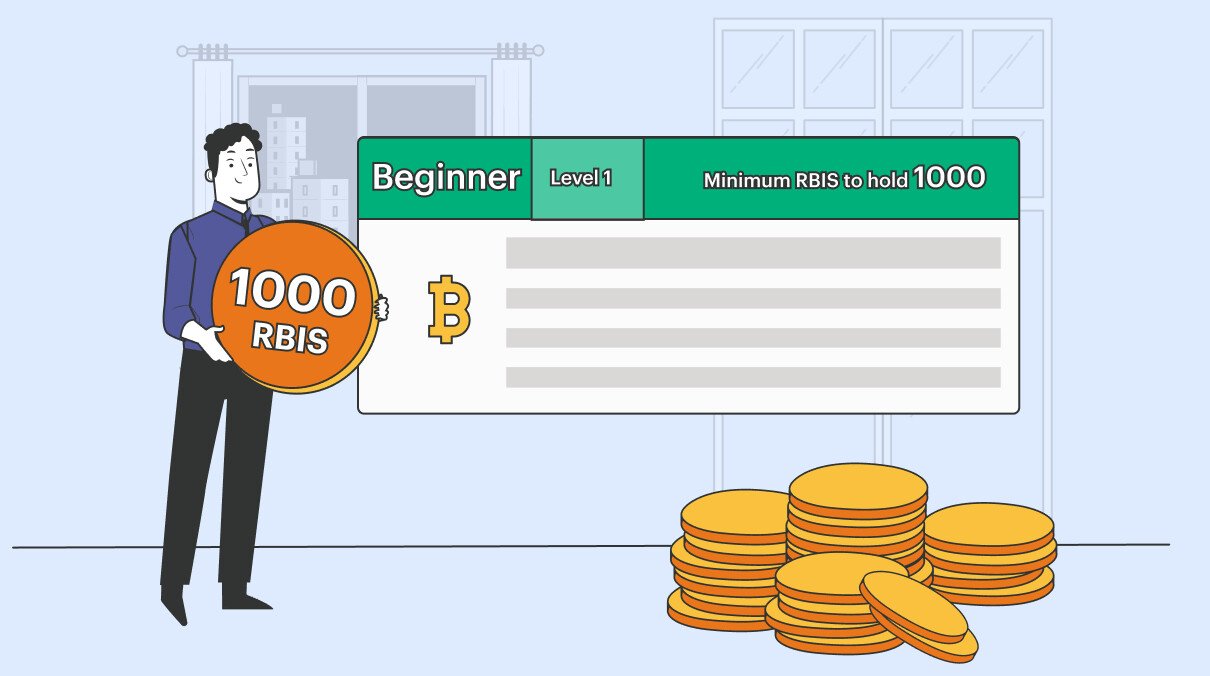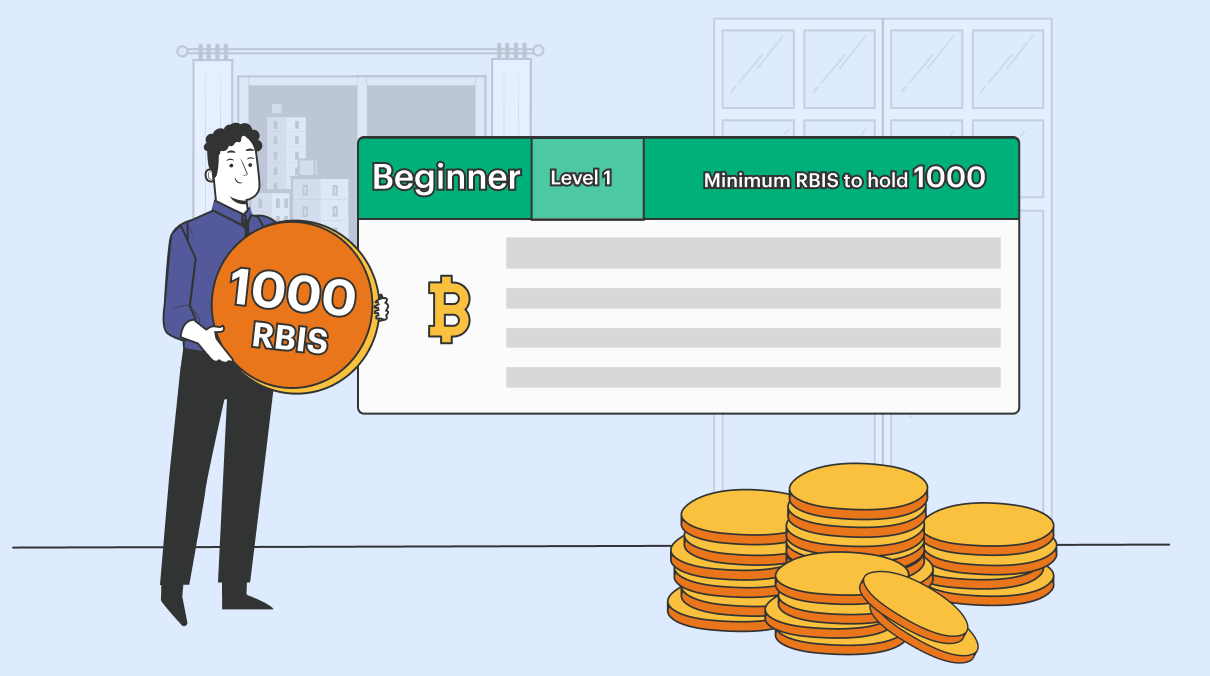 Price differences arise all the time, with equal frequency, whether the market is in an upturn or a downturn and they have a number of common causes, such as differences in trading volume between exchanges of different sizes.
The amount that a wallet holder earns from a savings plan is determined by their account level, which is based on the amount of RBIS, the native token they own.
To be eligible to earn interest, an ArbiSmart wallet holder needs to own a minimum of 1,000 RBIS, which places them at account level "Beginner 1".
The more RBIS held, the higher the rate earned on balances in Bitcoin, Euro or any other supported currency.
Passive profits from savings plans are 100% predictable and even if the crypto market suddenly takes a dive, the rate of return stays the same and can be known ahead of depositing funds, using ArbiSmart's profit calculator.
Suitability for All Types of Crypto Investor
Another factor that is placing the ArbiSmart wallet at the head of the pack is the range of choices it offers wallet holders, allowing for a custom-built home for the user's capital.
The wallet supports 25 currencies including popular fiat leaders like USD, EUR, and GBP, as well as top names in crypto from BTC, ETH, and XRP, to GALA, MANA, APE, and SHIB.
Funds can be kept available for withdrawal at all times, interest-free, or locked in a savings plan.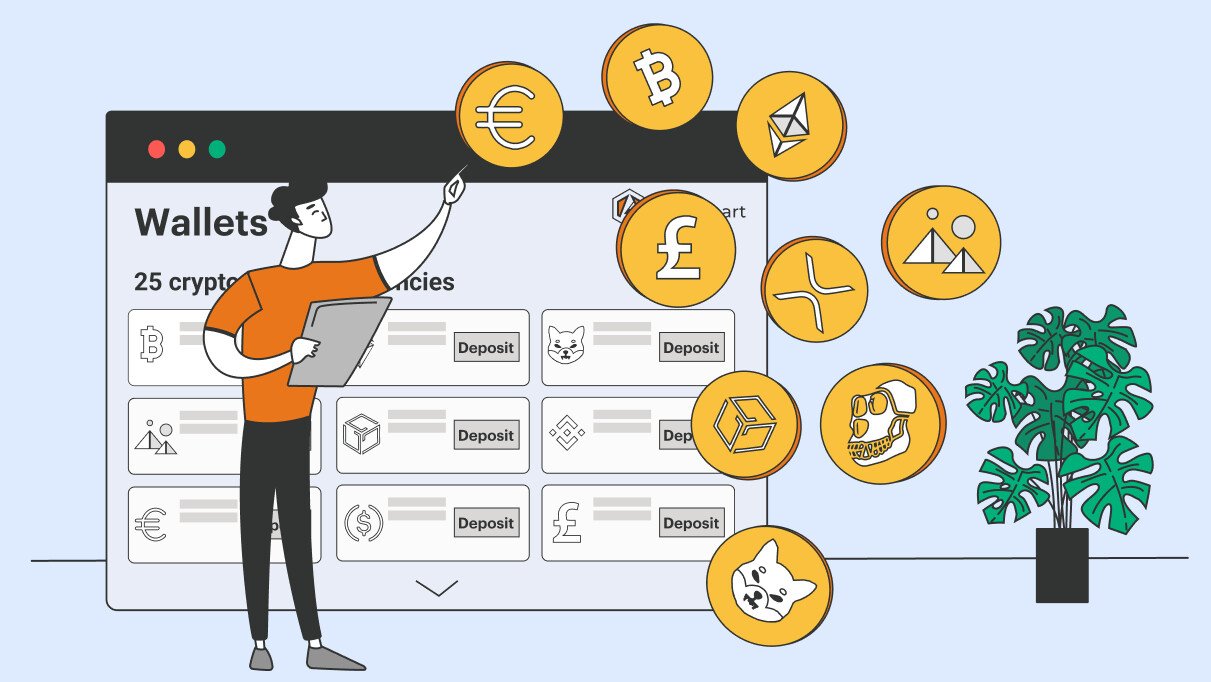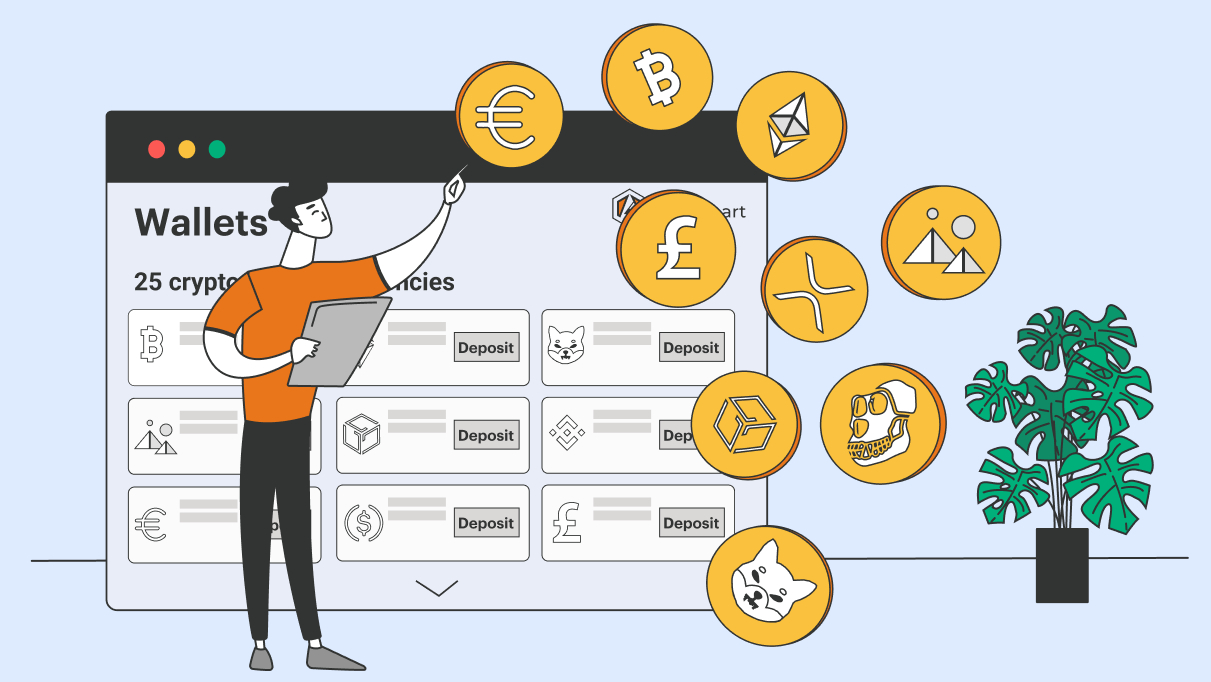 Plans can be for a short period, lasting 1 to 3 months or they can be for an extended period of 2, 3, or 5 years, earning a higher profit the longer the savings are locked.
The way the interest on savings plans is received is also up to the wallet holder.
Paid out daily, it can be transferred directly to an available balance, separate from the locked capital on which it is earned, from which it can be withdrawn at any time.
For a better rate, it can be added each day to the locked capital in the savings balance, and for the best rate of all, it can be paid in RBIS and locked for the duration of the plan.
Although savings balances can be opened in any of ArbiSmart's supported currencies and wallet holders are not obliged to convert their Bitcoin capital into RBIS, a balance in RBIS will earn a much higher return than a balance in any other supported currency.
As Easy as 1,2,3
Once a newcomer has registered with ArbiSmart, they can open a savings plan through the dashboard within just a few minutes, and start earning interest that same day, by following 3 simple steps:
Buy a minimum of 1,000 RBIS in a couple of clicks via the RBIS Management page
Now click through to the Deposit page and deposit capital in either FIAT or crypto
Go to the Earn Interest page to pick the currency, time frame, mode of receiving daily interest, and deposit amount for the plan, then click CONFIRM to complete the process.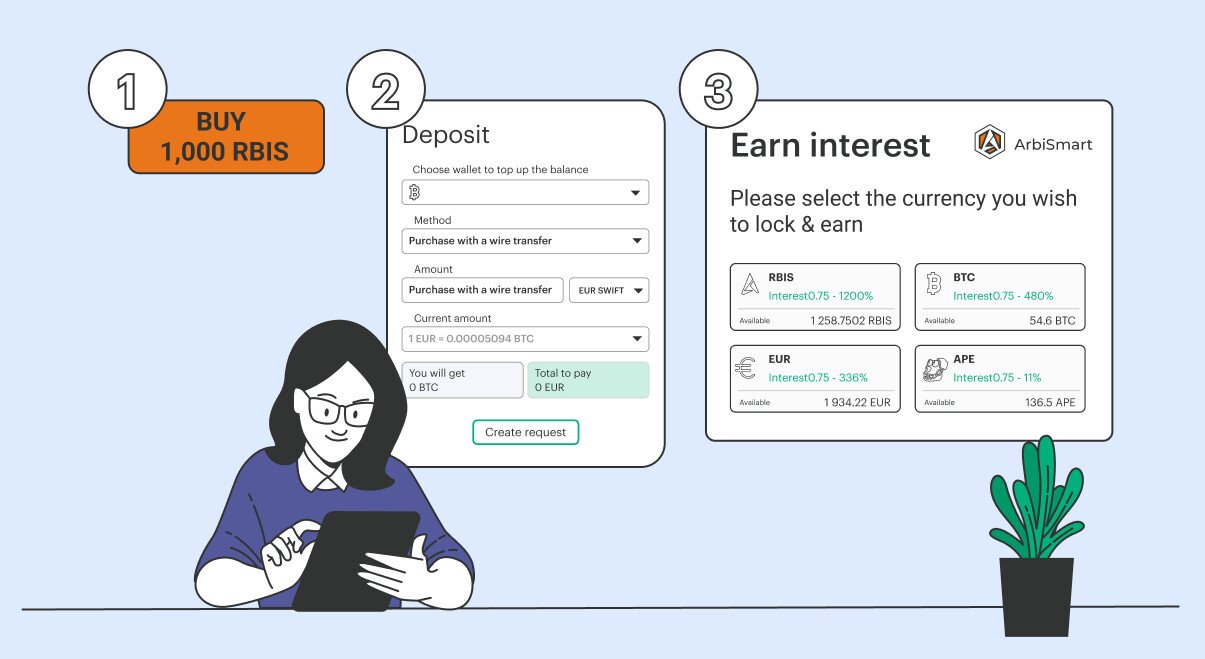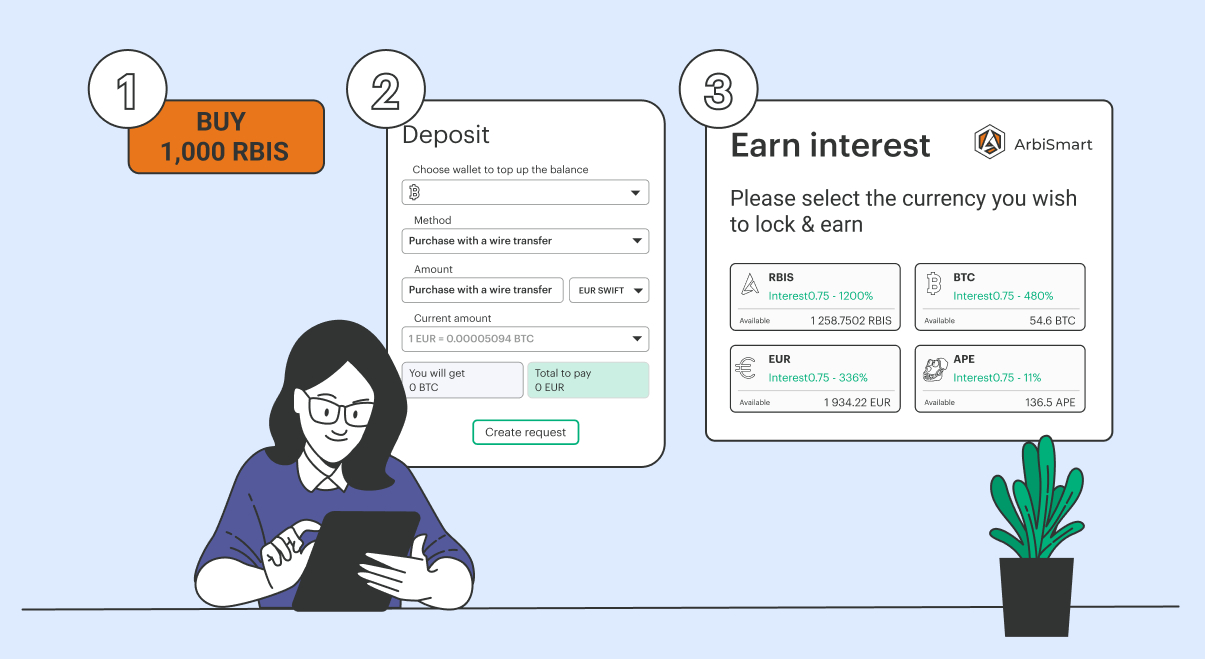 Anticipated Future Growth
Another reason ArbiSmart has the potential to be far more lucrative than other interest-bearing wallets is that the native token, RBIS is experiencing massive growth.
Even as major coins like Bitcoin are continuing to see falling prices, analysts are projecting a rise to 25 times the current RBIS price by the end of 2022.
In part, this is due to the fact that more people are turning to ArbiSmart wallet as a way to protect against market volatility,
As RBIS is required to be eligible to earn interest, more savings plans mean greater RBIS demand.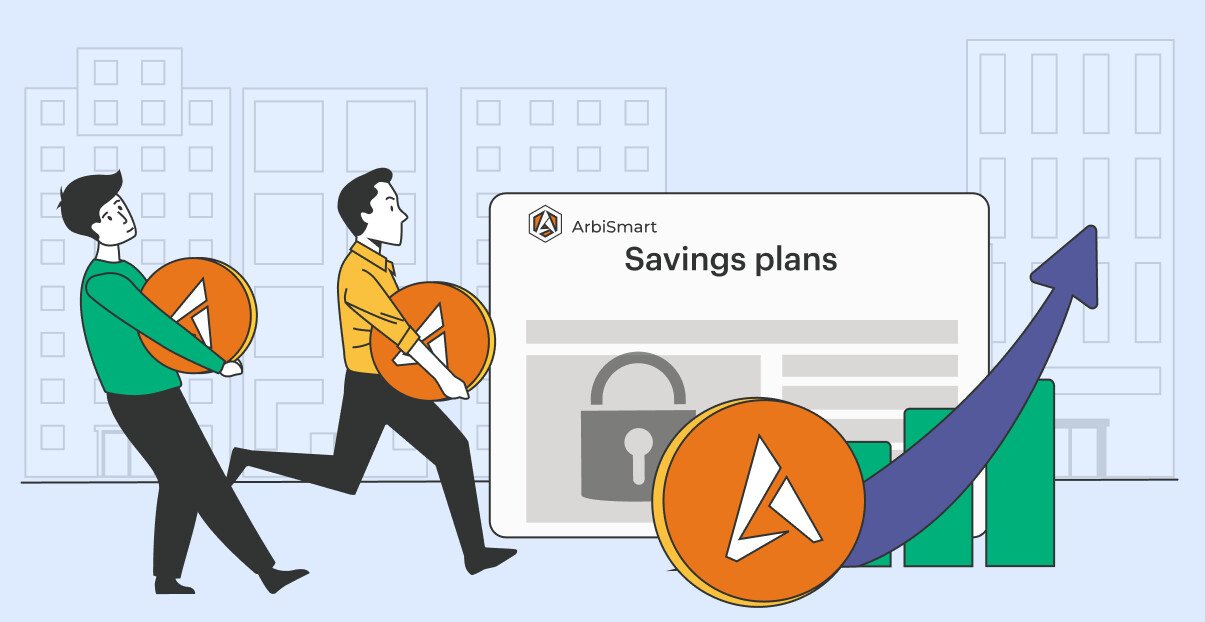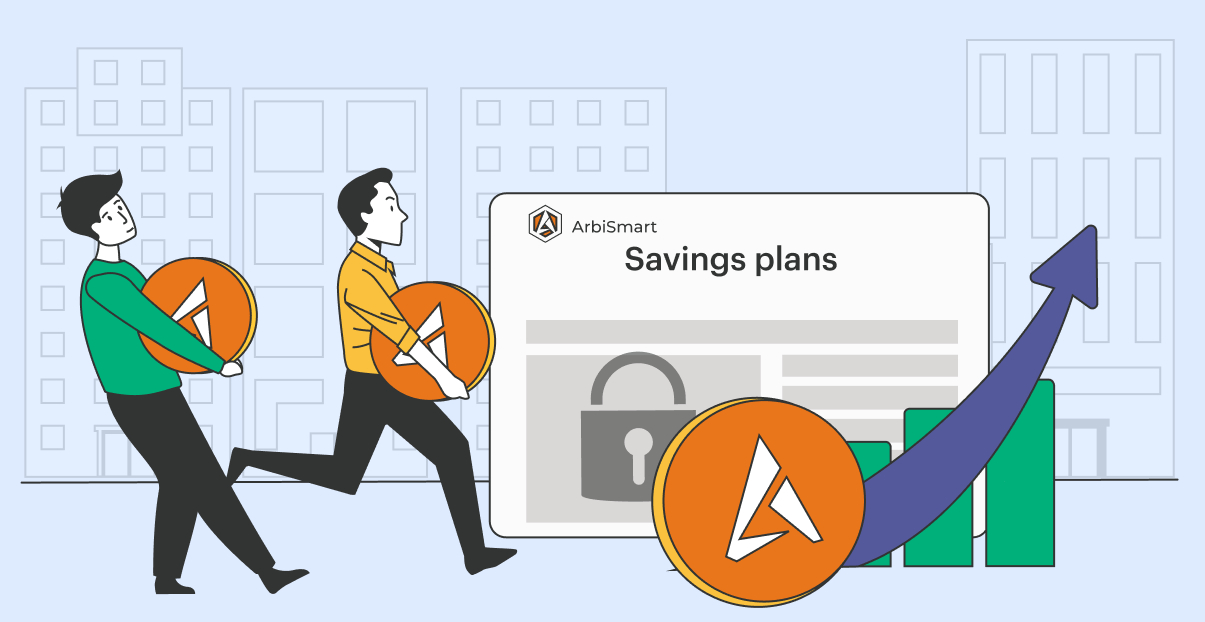 Meanwhile, with an increasing amount of RBIS being locked in savings and taken out of circulation, the supply, which is already capped, will drop. As demand outpaces supply the token price is set to soar.
Another major reason for the anticipated spike in token demand over the coming months is that ArbiSmart has multiple new RBIS utilities in the pipeline for the weeks and months ahead.
Q4 2022: Over the next couple of months ArbiSmart will be launching the following:
A mobile application allowing users to store, exchange and buy crypto
An NFT marketplace for buying and selling various types of non-fungible tokens
An original ArbiSmart NFT collection
A DeFi protocol offering a yield farming program with unique gamification features
Q1 2023: Early in the new year, ArbiSmart will also be introducing:
A professional crypto exchange
A play-to-earn gaming metaverse with RBIS as the in-game currency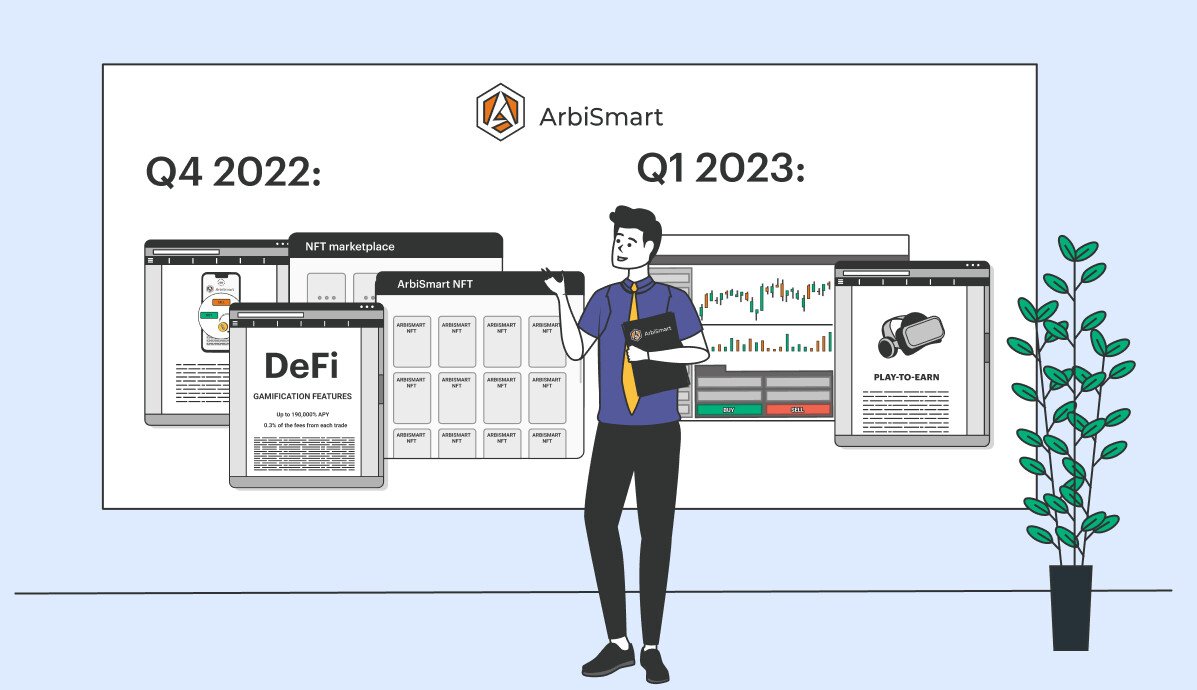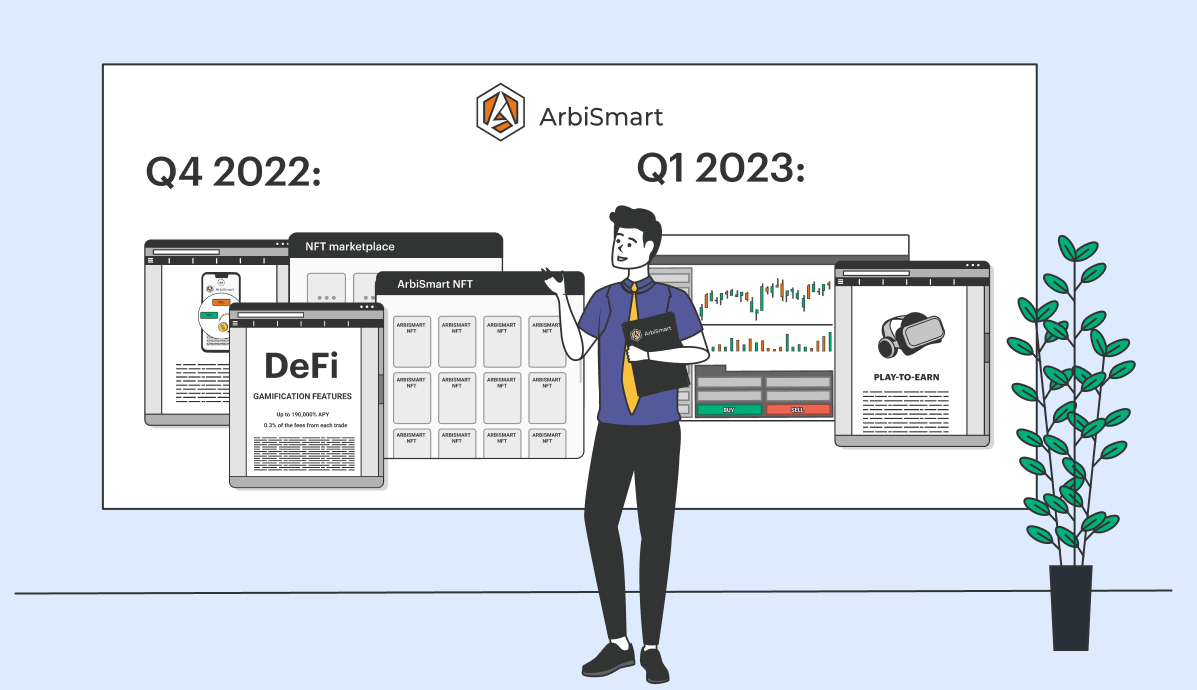 Each of these new additions to the ArbiSmart ecosystem will require ownership of RBIS, and demand will be driven even higher by the fact that all the services are interlinked.
For example, an ArbiSmart NFT might be used to increase a player's score in the metaverse.
Also, making ecosystem purchases using RBIS will be financially beneficial. So, for example, the charge for making a transaction on the ArbiSmart crypto exchange will be discounted if the fees are paid in RBIS.
As the rising popularity of the wallet and all the new utilities on the way drive up the RBIS price, wallet holders will enjoy huge capital gains on the rising value of the token, in addition to profits from savings plans.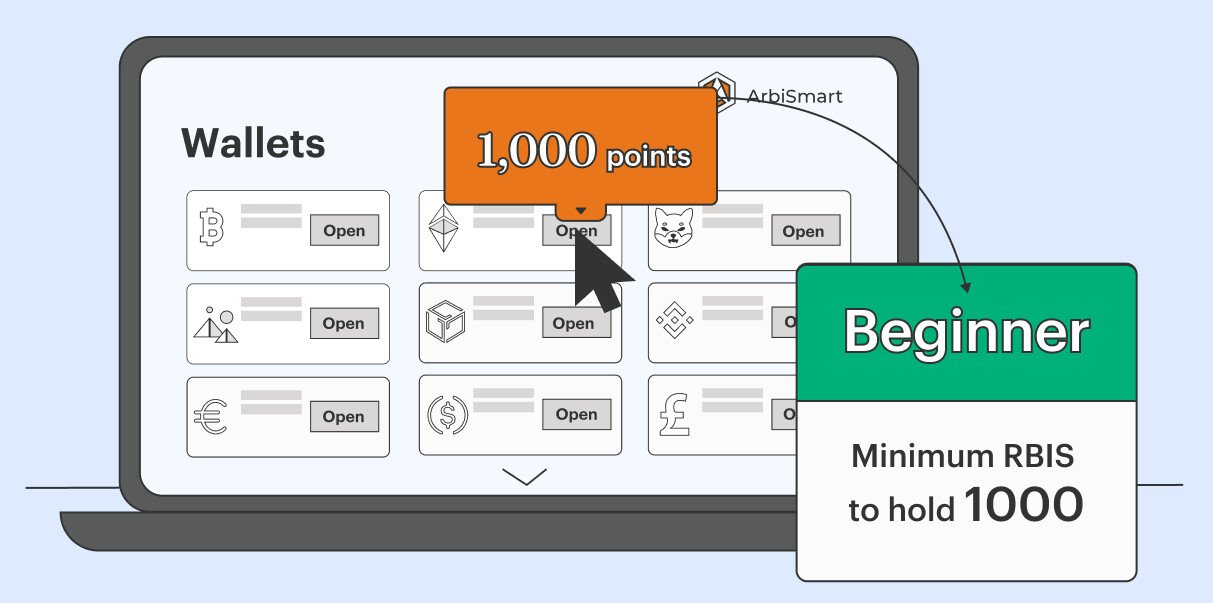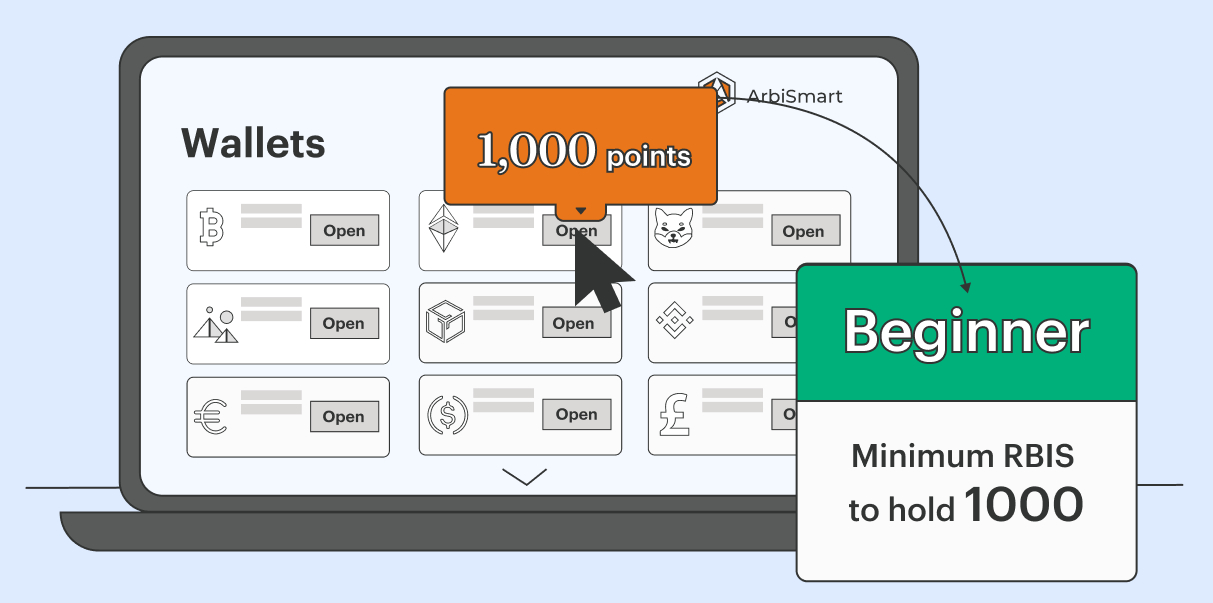 For three days from the posting of this article, ArbiSmart is offering 1,000 points for free to anyone who signs up and opens a savings plan.
Recipients gain automatic Beginner 1 account status and become eligible to earn interest without having to buy any RBIS.
To benefit from this limited offer open a wallet now!
---