As Apple Announces its New VR Headset This Crypto Startup is Creating a Decentralized Freelancer Ecosystem on the Metaverse – Here's How it Works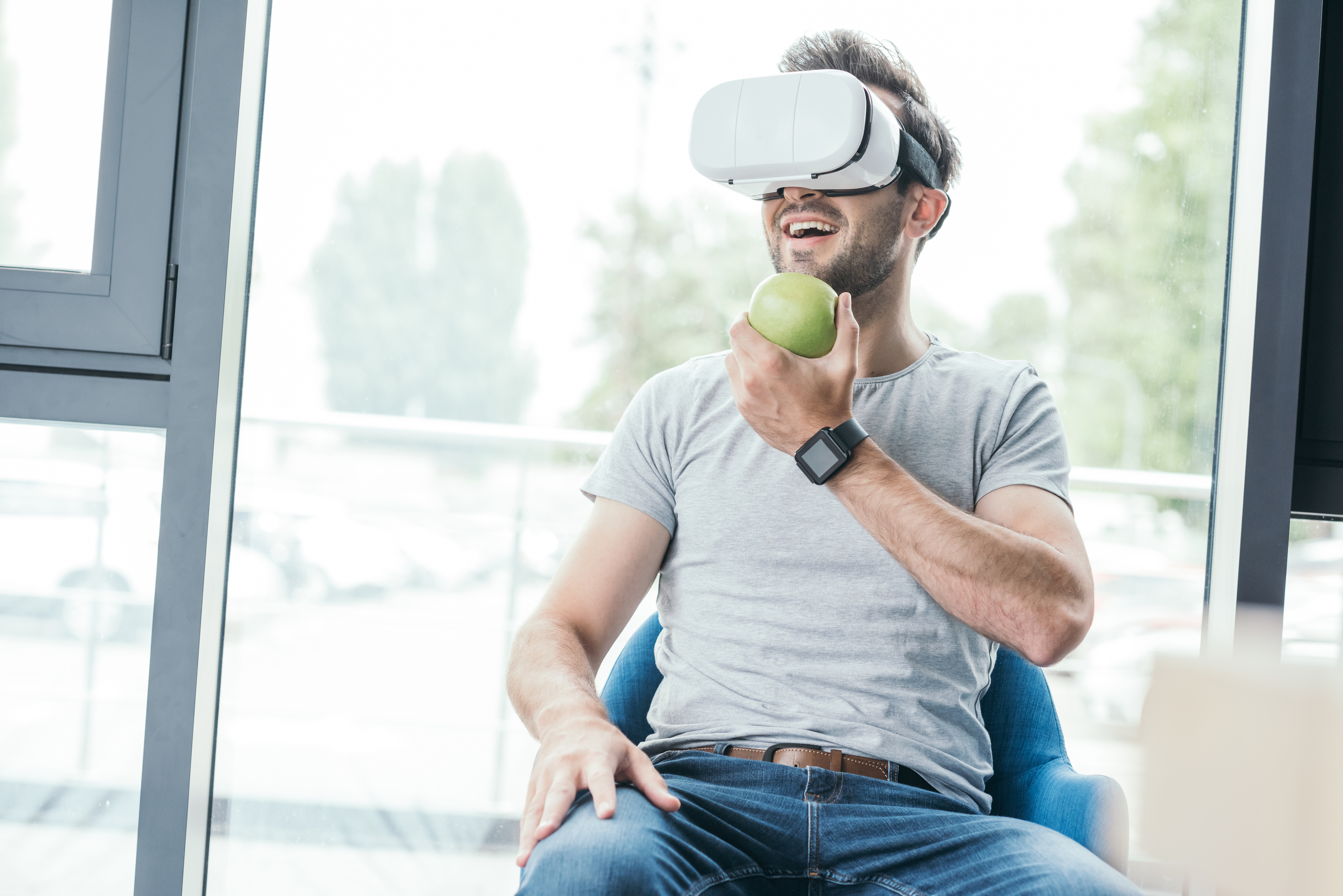 Apple, the world's most valuable company, is expected to announce its new virtual reality (VR) headset on Monday at the annual Worldwide Developers Conference (WWDC).
The announcement would mark Apple's most significant product release since the launch of the Apple Watch in 2015 and is expected to reinvigorate the VR headset industry which seems to have stalled in recent years.
VR headsets saw a 54% drop in global sales last year, data presented recently by the International Data Corporation showed.
The launch of Apple's new product is also likely to reignite interest in metaverse experiences.
That could benefit one of 2023's hottest crypto start-ups DeeLance, which is currently building an innovative, crypto and NFT-powered metaverse that unites freelancers and employers and promises to transform remote working forever, as well as the $761 billion-dollar recruitment sector.
Using the decentralization and transparency of the blockchain, DeeLance wants to remove overly powerful middlemen like Fiverr and Upwork that have been abusing freelance workers and employers alike for the last decade.
DeeLance is already generating huge hype in web3 circles and some observers think could upend the still very web2 platform-centric freelance/gig work economy.
DeeLance Presale Keeps Flying
And in an early sign of the huge potential the platform has, DeeLance's presale of its native $DLANCE crypto token has been absolutely flying.
The project has now raised a whopping more than $1.25 million via its public presale, despite fundraising efforts only having been launched a few weeks ago.
But institutional investors are also taking note of the high-potential project.
Top venture capital (VC) investment firm Bitgert Ventures recently announced a $1.12 million investment into DeeLance, to help fund the development of its blockchain-powered metaverse.
The firm's investment in DeeLance is a strong endorsement of the project that might open the door to further intuitional funding.
Retail investors can currently secure $DLANCE tokens for $0.038 each, with the presale currently in its fourth stage.
And there is no time to lose for investors that still want to get in early on the DeeLance project, which crypto experts have hailed as one of the most promising crypto start-ups of 2023.
That's because when the presale hits $1.7 million, the $DLANCE price will rise 13% to $0.043.
Meanwhile, there are only four presale stages left, with fundraising efforts to halt once $DLANCE sales hit a total of $6.8 million.
$DLANCE will then list across major cryptocurrency exchanges for $0.057 later this year, meaning investors who get in now could be sat on paper gains of 50%.
Adding to the excitement is a massive $500K $DLANCE token giveaway competition that DeeLance is conducting.
The top five wallets that buy the most $DLANCE between now and the end of presale stage four will be rewarded with a share of $500K worth of $DLANCE tokens.
Here's How DeeLance Works
DeeLance's metaverse can be thought of as a blockchain-powered, work-focused digital space that is designed to empower both freelancers and employers with lower fees than existing major web2 freelance websites.
At the core of DeeLance's approach is the tokenization of freelance work products into NFTs, which facilitates the secure and reliable transfer of work ownership.
This directly addresses long-standing challenges in the digital freelancing space, such as copyright infringement and payment fraud, and provides an unprecedented level of security and peace of mind to all stakeholders.
Meanwhile, unlike many existing freelance platforms, which can be difficult to sign up to and take a large cut of a freelancer's earnings, DeeLance is highly accessible and features exceedingly low fees.
To sign up for DeeLance, there are no browser plugins, third-party apps, or even credit card details required.
Payments are fast and done with crypto and, thanks to the blockchain, everything is transparent and secure, payments secured via an escrow system and smart contracts.
---