Algorand (ALGO), Avalanche (AVAX), and Pacman Frog (PAC) Expected to Take Over With 1000% Gains
Disclaimer: The text below is an advertorial article that was not written by Cryptonews.com journalists.
The digital space has vast potential for creating wealth, especially investing in digital currencies and DeFi. Currently, about 17,000 cryptocurrencies are being traded daily, with a market cap of almost $2 billion that could reach up to $3 billion in 2025.
Most people were astounded by the returns made on the crypto market in 2021. However, it wasn't much of a surprise for crypto enthusiasts. Crypto has always been a field with volatility. Since last year, the crypto market's value has continued to grow despite the odds.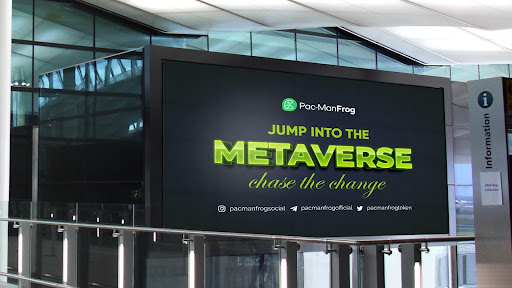 The three cryptocurrencies discussed in this article are worth considering for potential investments because they have unique advantages. Since April, the crypto market has been building momentum, solidifying the hope that it is regaining its health. Algorand (ALGO), Avalanche (AVAX), and Pacman Frog (PAC) are three distinguished cryptocurrencies that have captured the attention of the crypto market.
ALGORAND (ALGO)
Many crypto investors plan to hold on to Algorand (ALGO) until 2026 because it is expected to surge greatly. Algorand (ALGO) has a market cap of USD 10.5 billion and is the 19th biggest cryptocurrency.
Algorand (ALGO) is predicted to reach a high of 2.254 USD by the end of the first half of 2022, ending the year with 3.291 USD. In addition, Algorand (ALGO) could go up by 149.68% due to the immense community support and collaborations it has enjoyed.
This cryptocurrency is one of the top competitors for the most valuable investment options this year, and its specific property is its ability to provide solutions to previously unsolvable crypto problems.
AVALANCHE (AVAX)
Even among the most popular cryptos, few cryptocurrencies have a brighter future than Avalanche (AVAX). Avalanche has maintained a position as the 11th largest cryptocurrency and has a market cap of USD 27 billion.
Most people know that Ethereum (ETH) is preferred by most decentralised application (dApp) developers; the Avalanche (AVAX) blockchain operates using an Ethereum Virtual Machine (EVM). The EVM is software that lets developers build decentralised applications on the Ethereum network. Hence, Avalanche is proving its utility to developers and trying to convince them to begin using its network. Avalanche (AVAX) boasts faster transaction processing, low fees, and efficient scalability compared to Ethereum.
PACMAN FROG (PAC)
Pacman Frog (PAC) serves as a gaming launchpad to address the current problems plaguing the crypto gaming industry. There is a high demand for launchpad platforms, and Pacman Frog (PAC) takes advantage of that need. The PAC token could enjoy a lot of price surges in the coming months based on its utility, which makes it a viable investment.
The idea behind the Pacman Frog (PAC) token was to create a decentralised community on the Solana network, opening the doors for the Web 3.0 future. Pacman Frog (PAC) is dedicated to creating services for community members in the constantly evolving digital space.
The PAC token will be the governance tool that will provide access to several features and the chance to generate passive income through the Pacman Frog vaults.
CONCLUSION
All the popular cryptocurrencies and even the less known ones are listed on CoinMarketCap.com, but not all the cryptocurrencies listed there will do well. There are, however, a few projects that will prosper nicely in the long term.
Avalanche (AVAX), Algorand (ALGO), and Pacman Frog (FROG) are likely to bring reasonable returns in the future and could be worth every penny of investment.
Pacman Frog PAC:
https://presale.pacmanfrog.io/
https://www.instagram.com/pacmanfrogsocial/
https://t.me/PACMANFROGOFFICIAL
https://twitter.com/PacmanfrogToken
---