AI Crypto Coin Approaches $1.2 Million: Will This Lesser Known Crypto Be the Next 100x Low Cap Gem?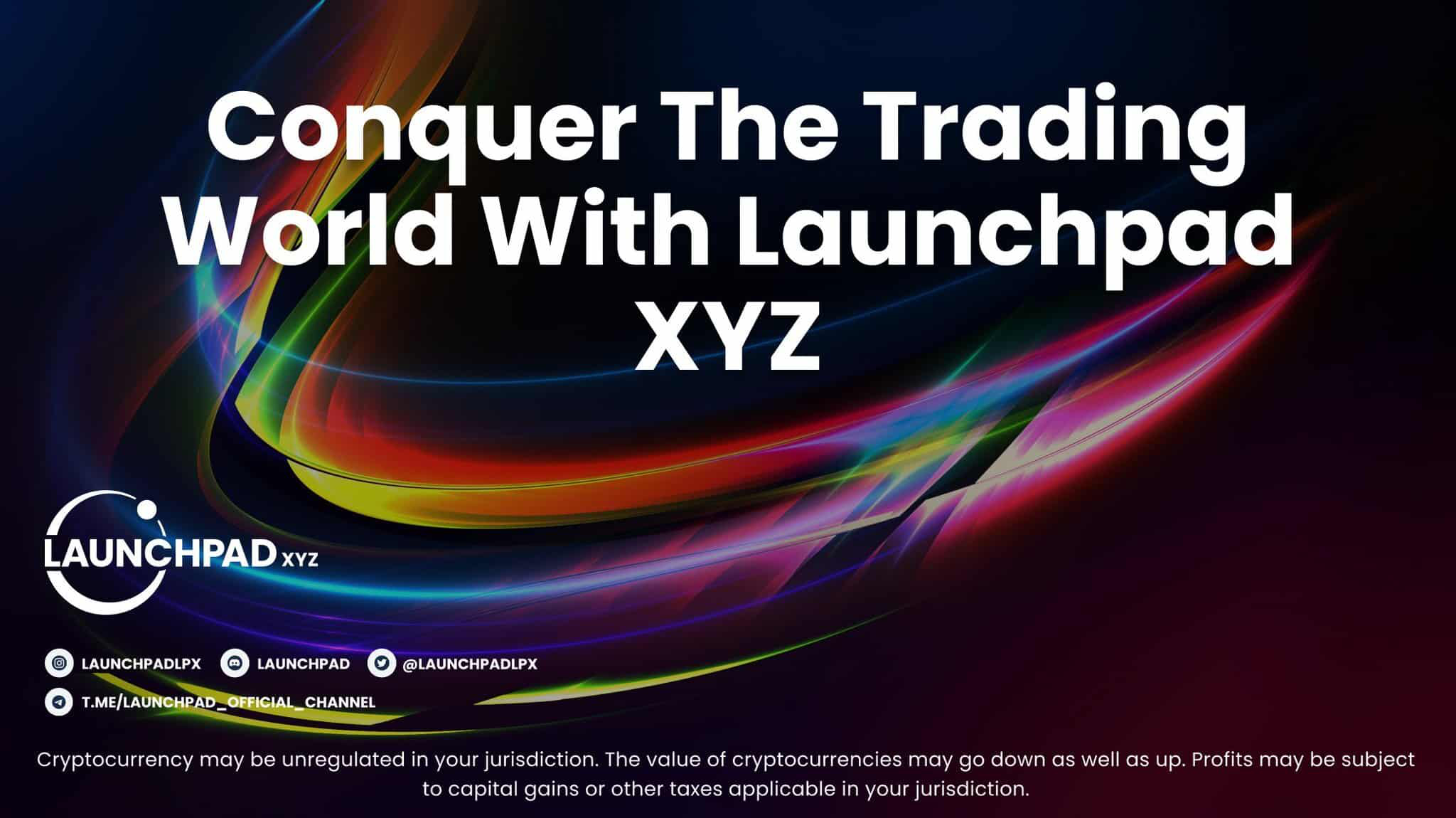 A new crypto project, Launchpad XYZ, is making waves in the cryptocurrency space with its ongoing presale.
Within a few weeks, its native asset, $LPX, has already secured an impressive $1.17 million in presale investments.
With the milestone of $1.2 million within reach, this remarkable achievement has garnered significant attention from crypto analysts, who predict $LPX could be the next 100x low-cap gem.
Launchpad XYZ Burgeoning Ecosystem
Introducing Launchpad XYZ, a revolutionary blockchain-powered platform committed to transforming and fostering Web3 accessibility, adoption, and investing.
The Web3 project aims to accomplish these goals by offering a feature-rich portal encompassing a wide range of offerings.
These offerings include non-fungible tokens (NFTs) and marketplaces, play-to-earn (P2E) games, market insights from early crypto projects, and extensive decentralized exchange to trade assets.
Traders can harness the power of this utility-driven ecosystem to gain comprehensive knowledge about the crypto market and investing.
Launchpad equips users with various tools to understand trading charts and fundamental strategies.
For advanced traders, the platform offers opportunities to explore different trading tools and access historical data.
One of the most significant advantages of Launchpad XYZ is its data-driven analysis feature.
This allows investors to avoid token purchases driven solely by personal sentiment or external opinions from media or third-party sources.
Real-time market sentiments and insights into channels influencing the crypto sphere are also provided to enable members to make decisions toward profit. This ensures seamless identification of potentially lucrative investments.
As outlined in the project's whitepaper, users can leverage a novel artificial intelligence (AI) powered "Launchpad quotient" analysis tool.
This will enable members meticulously evaluate over 400 data points to assess the potential gains or risks associated with crypto projects.
These data points include moving averages and volume, providing a comprehensive assessment of the risk and reward potential of various Web3 assets.
Moreover, the bespoke AI model can identify emerging patterns and proactively notify users when an asset enters a risk zone, empowering them to make timely decisions.
Spot the Next Moonshot Asset With Launchpad XYZ
To create a comprehensive ecosystem in the Web3 sphere, Launchpad XYZ is developing a decentralized exchange (DEX) to facilitate seamless trading of utility assets for investors.
Furthermore, users can benefit from expert-analyzed trading strategies, execute trades seamlessly, and securely store their tokens using the platform's cutting-edge Web3 wallet.
The Web3-platform's wallet is designed to be intuitive, safeguarded, and user-friendly for all members.
With its all-encompassing features, Launchpad XYZ is poised to emerge as the ultimate one-stop shop for Web3 trading and investing.
Buy $LPX Today: Over $1.17M Raised in Red-Hot Presale
$LPX is witnessing an unprecedented surge in its presale, achieving remarkable milestones with each passing day.
At press time, the digital asset has amassed a staggering $1.17 million in just a few weeks since its debut, indicating massive interest from global investors.
Presently valued at $0.0445 per token, $LPX presents an attractive opportunity for traders to acquire the tokens at a relatively affordable rate.
The main drive of the burgeoning Web3 asset is its encompassing use cases.
Analysts believe the value-driven offerings of Launchpad XYZ will position its token as the new altcoin to generate over 100x gains.
Investors are encouraged to act now and purchase $LPX to generate substantial profits when its value skyrockets.
Disclaimer: Crypto is a high-risk asset class. This article is provided for informational purposes and does not constitute investment advice. You could lose all of your capital.

---