Aave is Going to Zero as Curve DeFi Risk Grows and Green Crypto Chimpanzee Could Be the Next Crypto to Explode – $1.1m Raised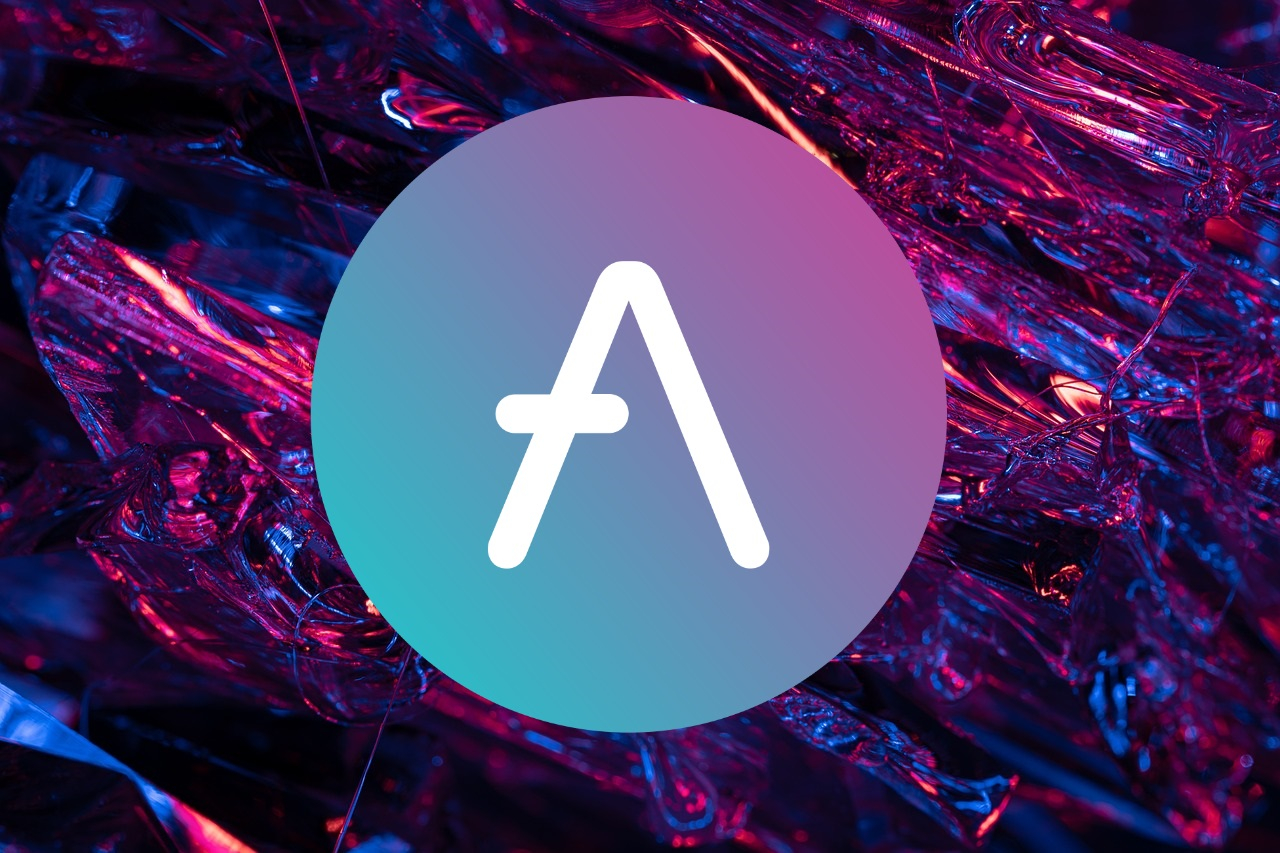 As the Curve liquidity pool exploit continues to haunt price action, leading DeFi protocol Aave has suffered a -16.25% downside move - leading some to say Aave is going to zero - explore Aave's short-time frame outlook in Aave price analysis.
DeFi markets have endured an anxiety-ridden week after a tumultuous cyber exploit on the weekend saw multiple Curve liquidity pools raided for $47m.
Cyber security experts traced the source of the issue back to vulnerabilities in the Vyper (programming language) smart contracts managing liquidity pools, according to a tweet from the Curve DAO team.
Among the worst hit, more than $11m in cryptocurrency was been stolen from NFT lending protocol JPEG'd (more than 1/3rd of the JPEG'd total value locked).
And Aave has been unable to escape the pressure of the situation too, after Tron Founder Justin Sun withdrew $52.5m in stablecoin from the Aave platform to purchase CRV coin in a move aimed at bolstering Curve post-exploit.
Aave Price Analysis: How Far Will Curve Aftermath Dump Aave Price?
As the dust settles following the Curve exploit, Aave continues to face downside momentum, with price currently trading at $63.17 (a 24-hour change of -3.7%).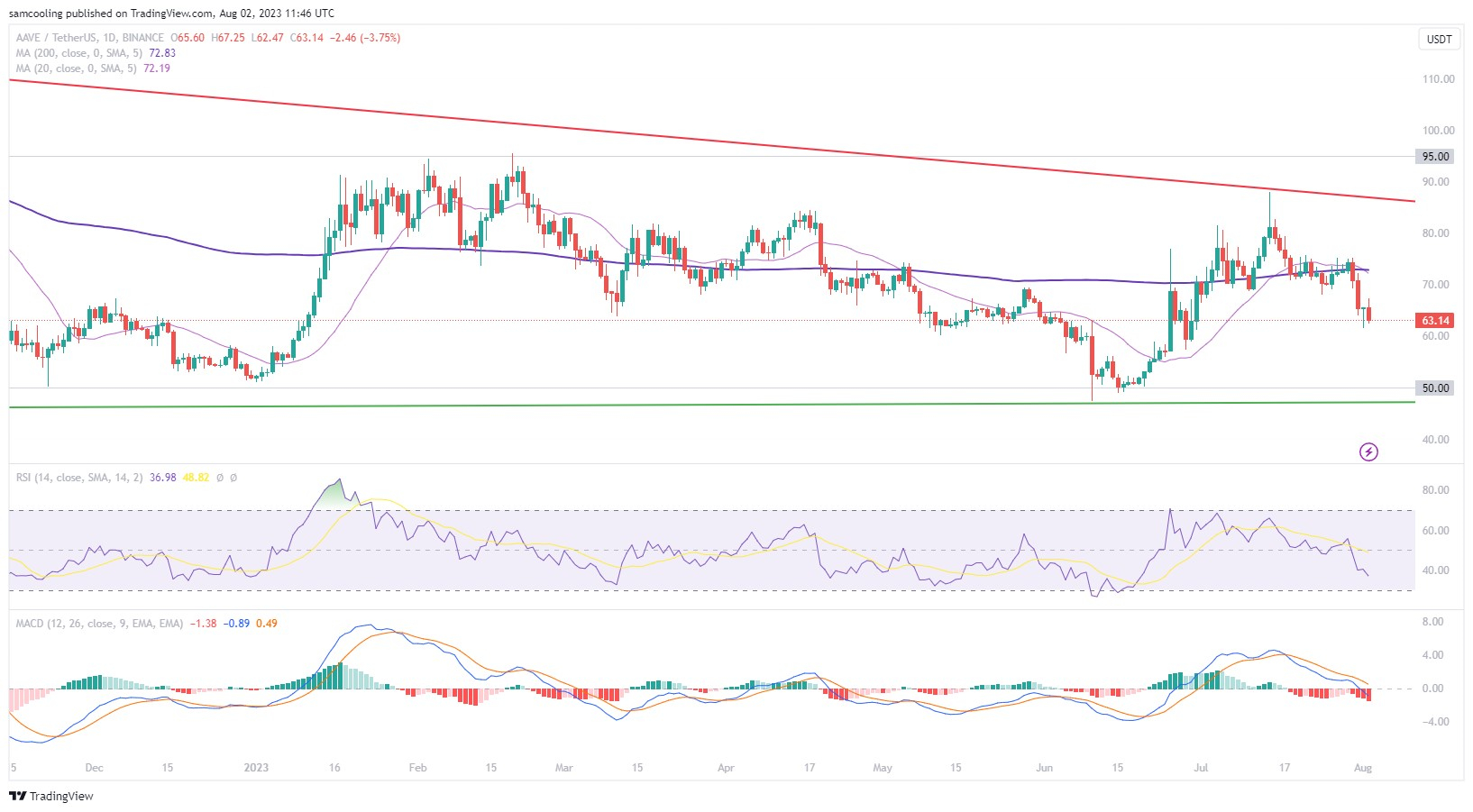 This comes following a cascading movement, triggered on Sunday by the Curve news, which has so far seen Aave bleed-out -16.25%.
The seismic downside move caught holders off-guard, as sell-pressure saw price in free-fall, crashing through key technical supports such as the converged 20DMA and 200DMA.
By losing these critical moving average supports, Aave price action is faces a complete meltdown to lower trendline support - with few points of localised support to be capitalised on in-between.
Some silver-lining can be found in Aave's RSI which is showcasing bullish divergence at 36.9 (a classic oversold signal).
But this receives little confirmation from the MACD, which is sat down at -1.38 in a strong display of bearish divergence.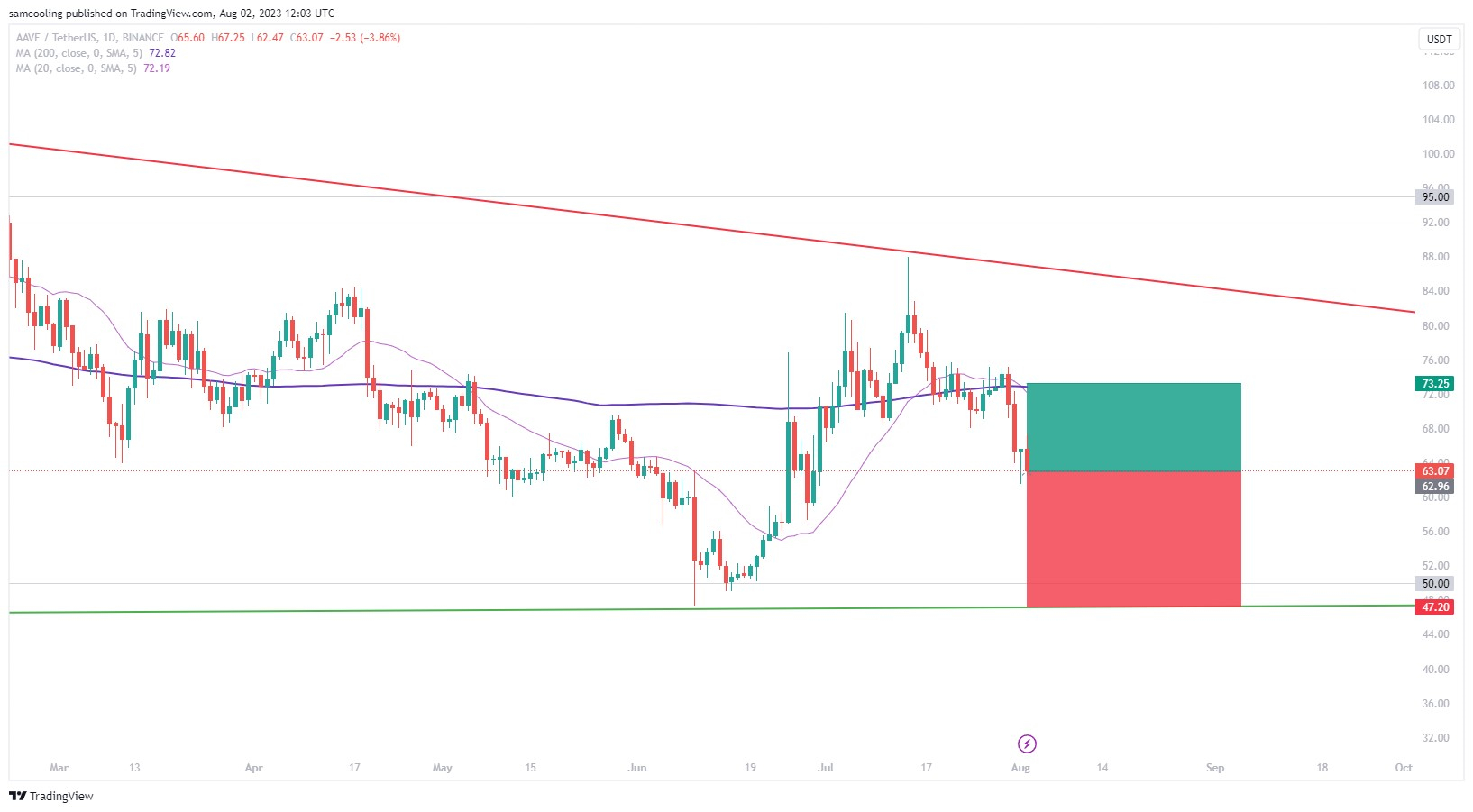 Overall, Aave faces a bleak risk: reward profile here, with upside now targeting a reclamation of the 200DMA at $73.25 (+16.34%).
Yet, downside risk is a significant threat here, with a fall to lower trendline support at $47.20 possibly on the cards (-25%).
This leaves Aave's risk: reward ratio at a pitiful 0.65, a terrible entry characterised by significant risk.
Meanwhile, as Aave's outlook sours, smart money have begun rotating profits into an unlikely spin-off project, meet Green Crypto Chimpanzee.
Best Aave Alternative? Meet Green Crypto Chimpanzee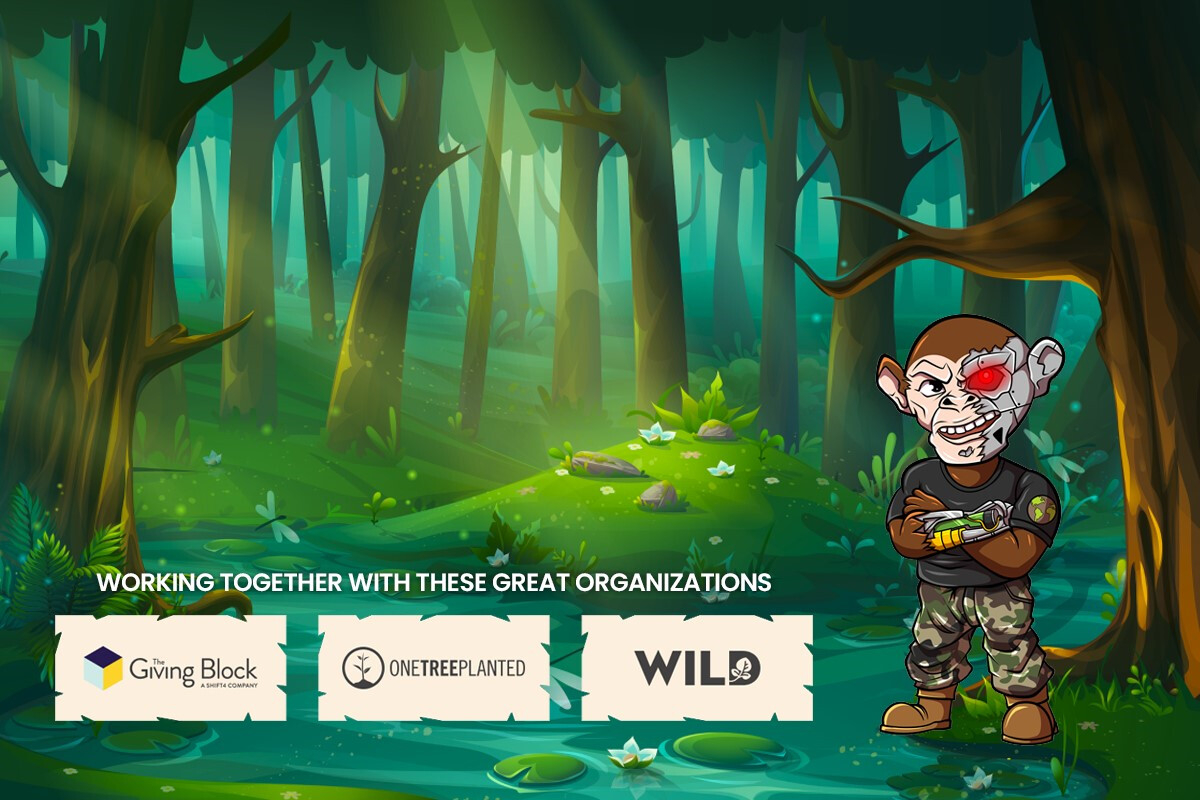 As a cutting-edge crypto project, Chimpzee, or Green Crypto Chimpanzee, has already hit a major milestone, raising an impressive $1.1m during its $CHMPZ token presale.
This eco-centric platform offers a unique opportunity for investors to become part of an environmentally conscious project while benefiting from lucrative returns.
Green Crypto Chimpanzee's central ethos involves environmental sustainability and wildlife conservation.
It harnesses the power of blockchain to reward users who contribute to these goals, in doing so the platform boasts a broad spectrum of features, including an online shop, an NFT marketplace, the Zero Tolerance Game, and a novel NFT passport system.
The online shop serves as a marketplace for users to purchase goods, earning $CHMPZ tokens in the process, and what's more? Every sale contributes to green initiatives, adding an additional layer of value to each transaction.
The NFT marketplace allows users to trade eco-friendly NFTs and earn passive income, while the Zero Tolerance Game is an engaging way to educate players about wildlife conservation and climate change, rewarding them with tokens as they progress.
In addition to these features, Green Crypto Chimpanzee has incorporated a unique NFT passport system, providing its holders with access to additional earning opportunities.
There's also an AI-powered Avatar generator mobile application, enabling users to create personalized Chimpzee avatars.
Green Crypto Chimpanzee: Sustaining The Planet While Making You Gains

The presale of $CHMPZ tokens is currently at stage 8, trading at a discounted price of $0.000775 per token.
This makes it a highly attractive opportunity for both retail and institutional investors, allowing them to acquire $CHMPZ tokens at a lower price point before it reaches the next stage.
The ongoing presale, dubbed "Save Black Jaguar," aims to raise $1.5m to support the conservation of this endangered species.
With just $21,000 remaining to meet this goal, now is the time to invest, the Green Crypto Chimpanzee team is offering a 300% bonus for each investment made towards achieving this fundraising target.
How Green Crypto Chimpanzee Plans To Unlock New Era of Crypto Sustainability
As a potential investor, the Green Crypto Chimpanzee presents a lucrative and socially responsible investment opportunity.
The $CHMPZ token stands at the center of a fast-growing economy, powered by the fight against climate change and the preservation of wildlife.
So why wait? Join the presale today, invest in a green future, and enjoy the rewards that come with it.
Disclaimer: Crypto is a high-risk asset class. This article is provided for informational purposes and does not constitute investment advice. You could lose all of your capital.
---