6 Best Trending Coins on Dextools Today – PEPE, WSB, BOB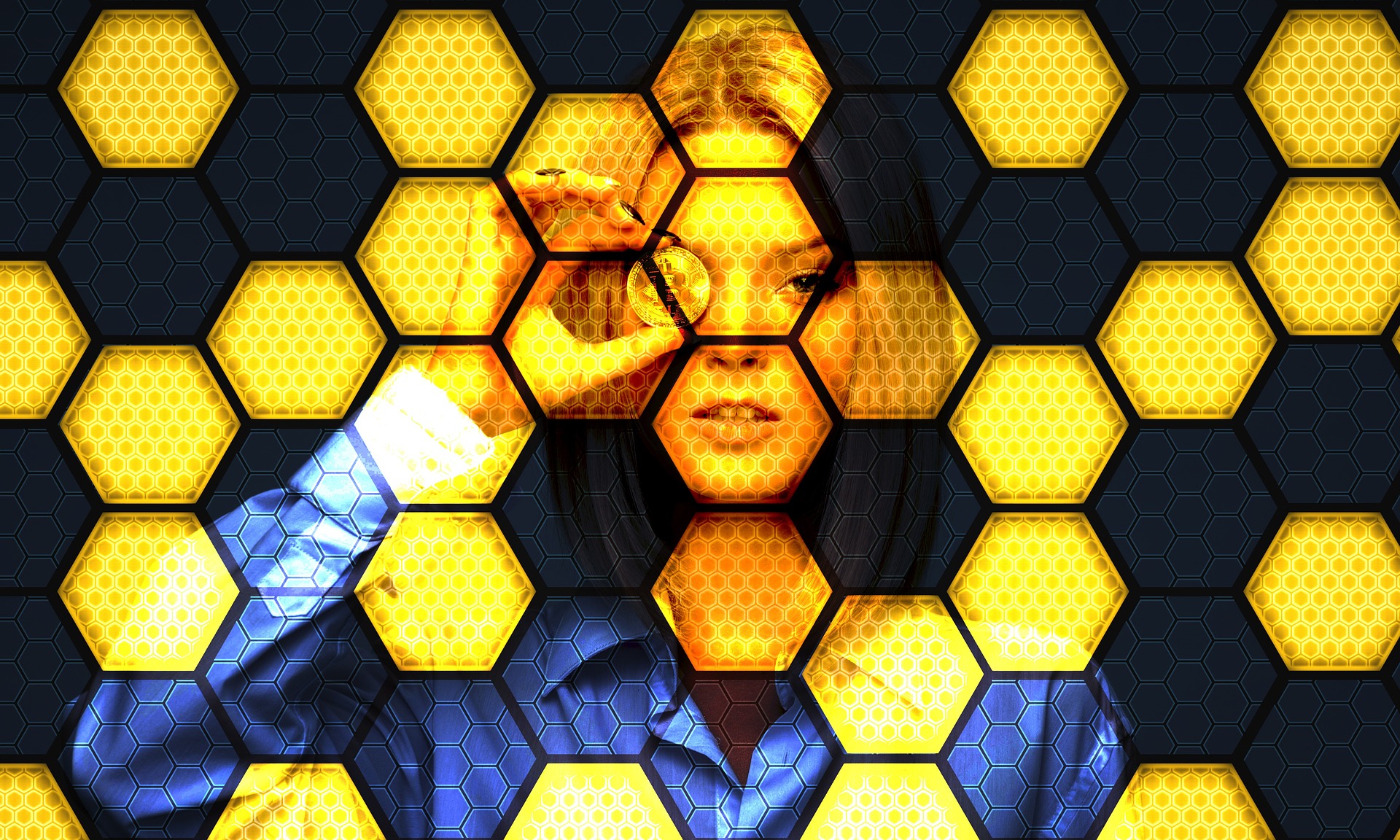 As meme coin fever continues to engulf markets with skyrocketing returns, leading trading platform Dextools has revealed an impressive list of the most trending coins in crypto markets today.
From big players in the space like Pepe Coin, to emerging projects with unrivalled growth potential, do not miss out on the hottest tip list of May 2023.
Pepe Coin ($PEPE)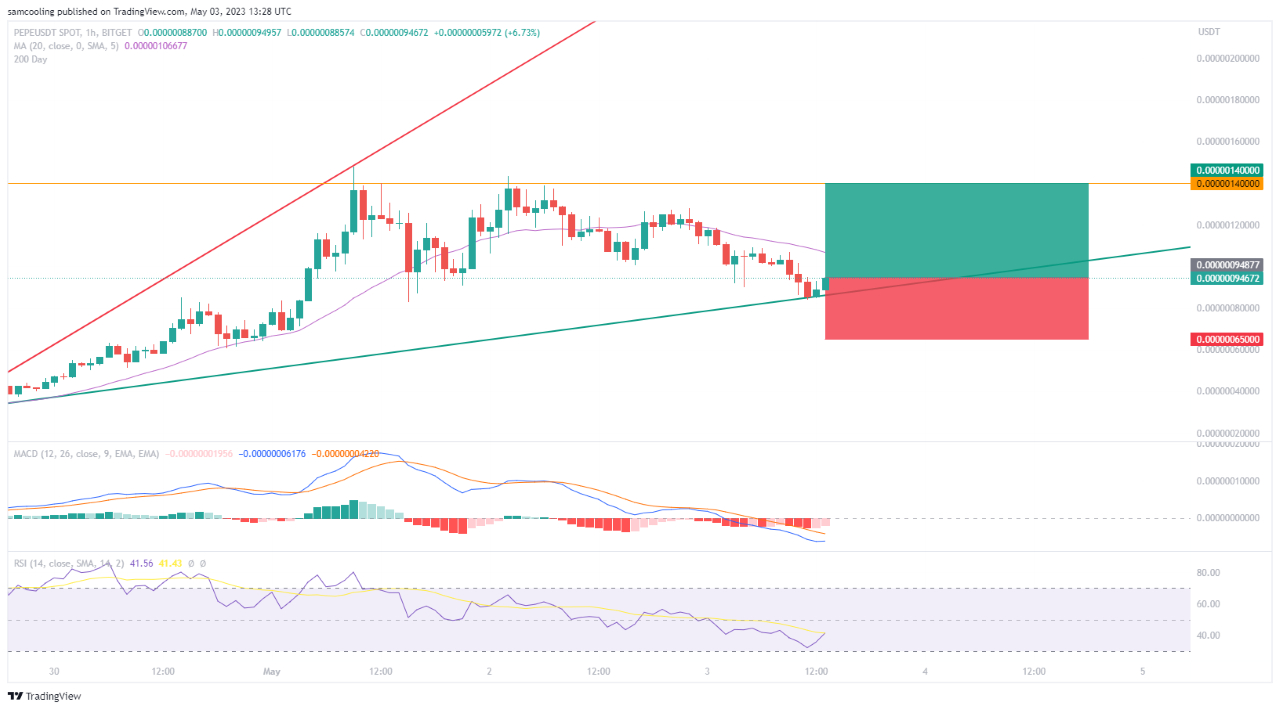 Pepe is currently trading at $0.0000009, down by 17%, as it fights to reclaim the $0.0000010 level.
The meme coin has experienced a sensational 198% increase since the start of 2023.
Although Pepe has fallen below its 20-day moving average (MA), which has been the backbone of its skyrocket rally, a bounce off the lower trendline could suggest a retest is inbound.
If the 20-day MA flips to support, the next target would be $0.0000014, a 47.5% increase.
The Relative Strength Index (RSI) sits at 41, signaling an oversold market and indicating capacity to push up.
Whereas the Moving Average Convergence Divergence (MACD) shows a minor bearish divergence, which is insignificant at the moment.
However, if Pepe fails to maintain its current level, it could find support at $0.0000065, a 31% decrease.
The Risk-Reward ratio (R:R) of 1.51 suggests a potentially good entry, but the structure remains precarious for a meme coin.
DeeLance ($DLANCE)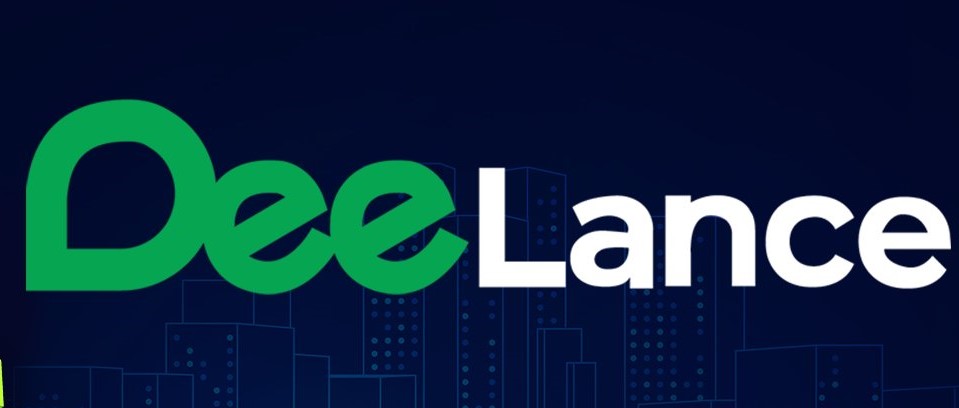 The freelance sector is booming as professionals seek liberation from the conventional 9-to-5 grind.
Traditional freelance marketplaces, however, are plagued by issues like inconsistent work, delayed payments, and lack of transparency.
Enter DeeLance, a ground-breaking Web3-based platform revolutionizing the freelance landscape.
By leveraging the Ethereum blockchain, NFT technology, and the metaverse, DeeLance aims to overthrow giants like Upwork, Fiverr, LinkedIn, and Freelancer.
This innovative platform is quickly becoming one of the hottest cryptos of 2023, with over $589,711 raised during its presale.
DeeLance offers a transparent and secure freelance marketplace with low fees, quick payments, and easy contract ownership via NFTs. Freelancers' tasks are tokenized, ensuring secure ownership until payment is released from escrow accounts.
The platform charges a competitive 2% fee for hirers and 10% for creatives, with no withdrawal fees and instant crypto payments.
The DeeLance metaverse experience allows users to interact, collaborate, and pitch ideas in a virtual world.
Clients and freelancers can advertise vacancies, portfolios, and even set up virtual offices for meetings and interviews.
Don't miss the chance to invest in $DLANCE at a discounted presale price of $0.029 USDT, with over $589,711 raised so far.
The countdown is on, with only 11 days left until the price increases to $0.033 USDT.
With a Launch price, 1 $DLANCE = $0.055 USDT, seize this opportunity to be a part of DeeLance's revolutionary journey—buy $DLANCE now.
Wojak ($WOJAK)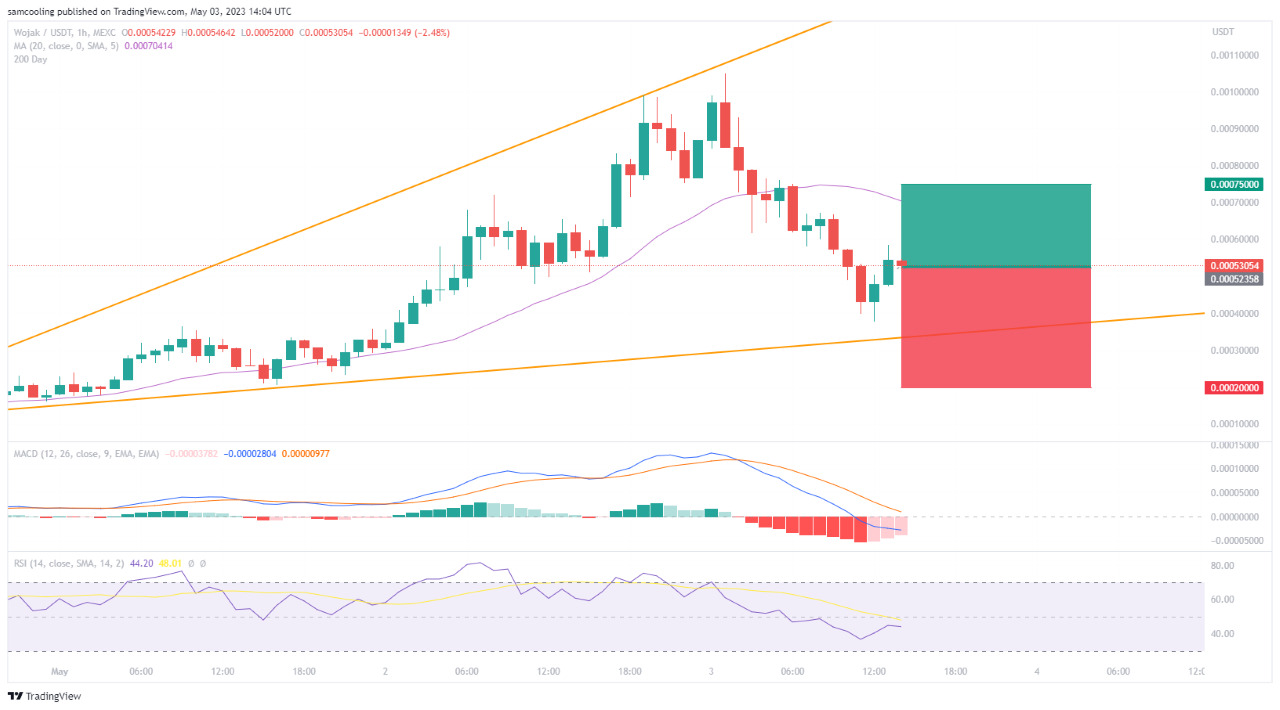 Wojak is trading at $0.0005247, down by 5%, following the meme coin market trend on an hourly bounce back from the lower trendline support.
The popular meme coin has shown a momentum increase of 198% since the start of May, with a 2023 rally of 558% to hit its all-time high at $0.001049.
However, Wojak has lost support of its 20-day MA, forming a key target on the bounce off the lower trendline support.
The RSI sits at 44, presenting a bullish oversold signal and indicating room to move up. The MACD shows a bearish signal at -0.000037.
The upside for Wojak is a potential move to $0.00075, a 43% increase, if it reclaims support from the 20-day MA.
The downside risk lies in a return to the lower support level at $0.0002, a 60% decrease.
With an R:R of 0.7, this represents a bad entry with substantial downside risk.
yPredict ($YPRED)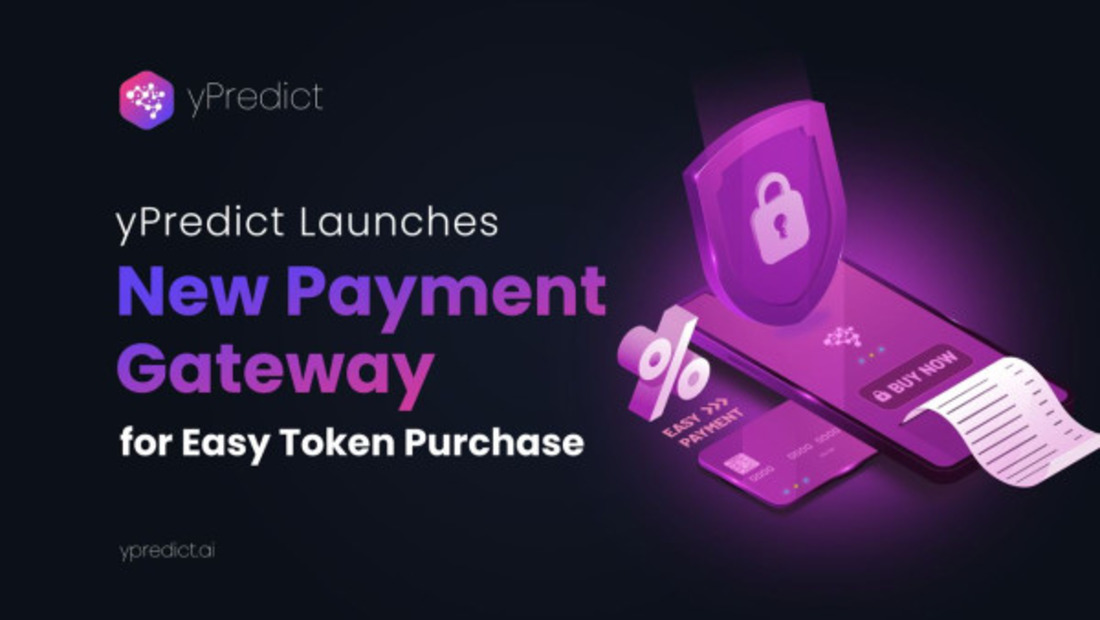 Unlock the full potential of crypto trading with yPredict, an innovative ecosystem developed by AI/ML experts, financial quants, and seasoned traders.
With a comprehensive suite of products ranging from analytical tools to platforms providing actionable market insights, yPredict harnesses advanced financial prediction models and metrics to supercharge your trading decisions.
The AI-driven price prediction system has already raised $481,000 in its presale, with less than $500,000 left before this stage ends. Don't miss out!
Finance professor Alejandro Lopez-Lira highlights the effectiveness of yPredict's approach, showcasing how machine learning-based large language models (LLMs), like ChatGPT, can accurately predict stock price movements.
The yPredict team acknowledges the significant evolution in market dynamics, particularly in price structure formation.
Experienced traders grapple with obscured market information due to the prevalence of automated systems and algorithms operating at breakneck speeds.
With around 80% of trading volume orders across financial markets executed by algorithms, traders face an uphill battle finding a consistent statistical edge amidst the cacophony of data noise.
This challenge is compounded by reliance on news, social media sentiment, or dubious trading signals.
yPredict tackles these issues head-on, using AI to develop proprietary predictive models and marketplaces.
This cutting-edge approach gives rise to a new generation of AI-powered trading tools that cut through market noise.
yPredict's platform benefits traders, analysts, and AI machine-learning developers, who can sell their predictive models on yPredict marketplaces.
Embark on your crypto trading journey with yPredict today!
Bob Coin ($BOB)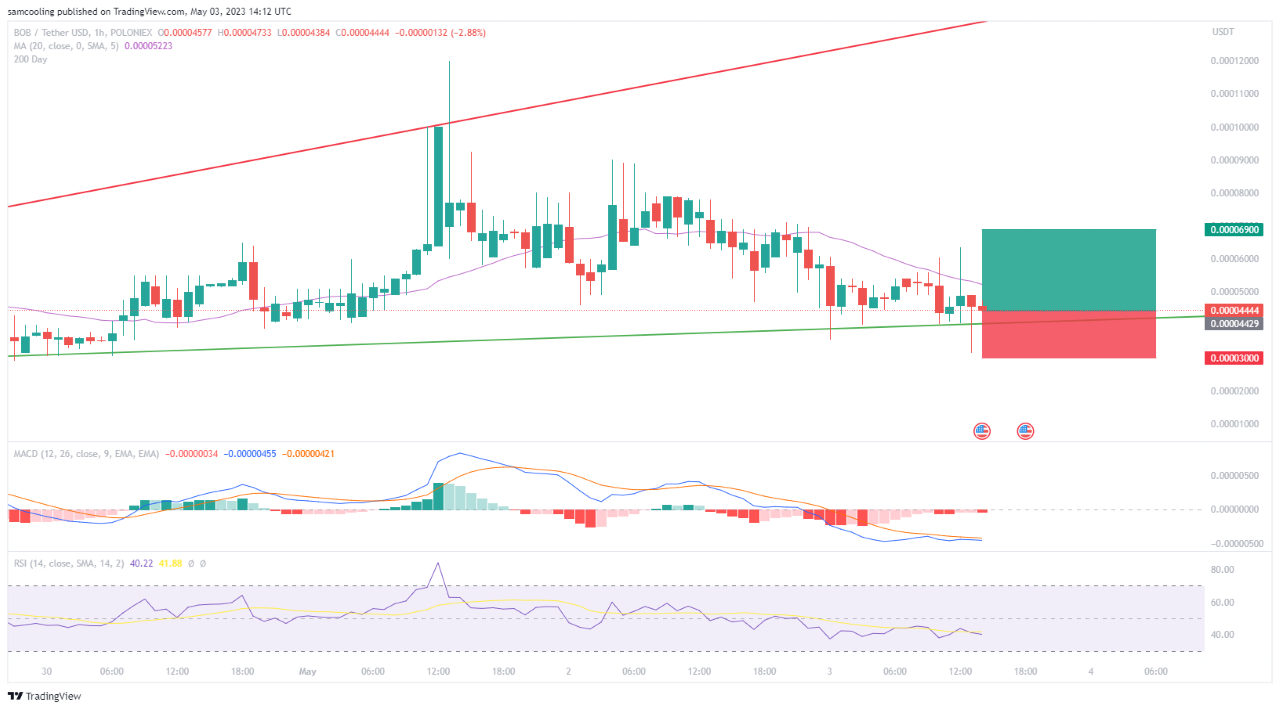 BOB is trading at $0.000044, down 24%. Despite an impressive 182% rally on May 1st, retracement has left BOB with a meager 5% gain for the month.
The coin is in a tight battle to reclaim support above the 20-day MA, as the descending 20-day MA races towards a collision with lower support trend in a bearish pendant.
The RSI is low at 40, suggesting BOB is oversold and has significant upside potential, while the MACD displays a minor bearish divergence.
If BOB achieves a clean break above the 20-day MA resistance, the next target would be $0.000069, a 55% increase.
However, the nearest lower support level is at $0.00003, a 32% decrease. With an R:R of 1.73, this presents a good entry with decent upside potential.
Love Hate Inu ($LHINU)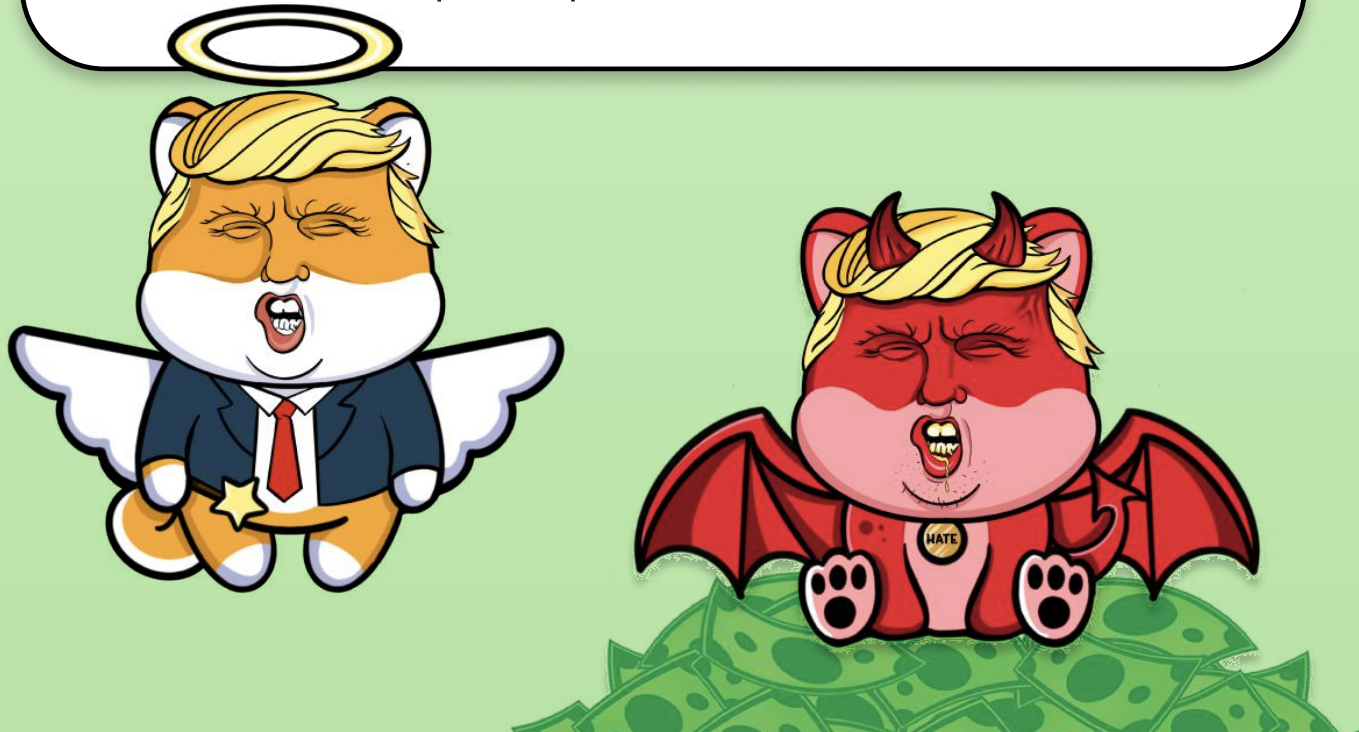 As DOGE experiences a downturn, Love Hate Inu (LHINU) emerges as a compelling alternative for investors seeking the next big meme coin with genuine utility.
LHINU's innovative Vote-2-Earn platform lets users participate in polls on trending topics and earn tokens for voting.
Staking LHINU tokens allows users to contribute to meme sensations while benefiting from a secure, transparent, and community-driven ecosystem.
Love Hate Inu's presale raised over $10 million, and the launch price stands at 1 LHINU = 0.000145 USDT.
Analysts view LHINU as one of the best cryptos to buy now, comparing its potential to Dogecoin and Pepe Coin's meteoric rise.
Revolutionizing the $3.2 billion survey industry, Love Hate Inu's unique use case and robust utility could disrupt traditional data gathering methods.
The platform offers secure and transparent voting, backed by smart contracts and KYC, and community involvement in project governance and marketing decisions.
As Love Hate Inu's presale reached soaring heights, now is the perfect time to secure your LHINU tokens before the price escalates.
With its unparalleled utility, Love Hate Inu could easily become the next Dogecoin or Shiba Inu.
Seize this extraordinary opportunity to join the Love Hate Inu revolution and invest in the meme coin to watch in 2023.
Disclaimer: Cryptocurrency projects endorsed in this article are not the financial advice of the publishing author or publication - cryptocurrencies are highly volatile investments with considerable risk, always do your own research.
---