5 Reasons Why Axie Infinity Early Investors are Buying IBAT
Disclosure: Crypto is a high-risk asset class. This article is provided for informational purposes and does not constitute investment advice. By using this website, you agree to our terms and conditions. We may utilise affiliate links within our content, and receive commission.
Disclaimer: The text below is an advertorial article that is not part of Cryptonews.com editorial content.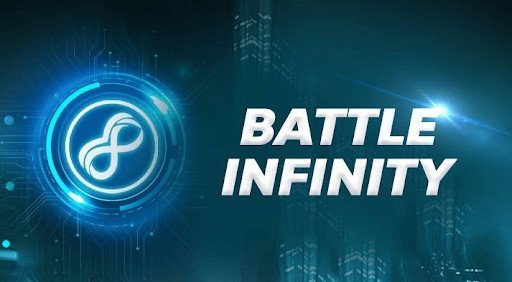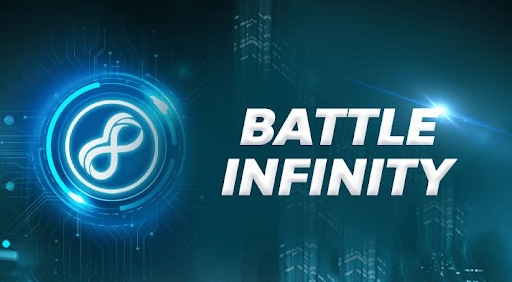 It seems that Axie Infinity's early investors are flocking to Battle Infinity's token, IBAT. The demand from the presale has continued into the public launch for the token on a DEX.
The Axie Infinity investors believe IBAT could be a P2E ecosystem that could reproduce the enormous success that Axie Infinity experienced in 2020 and 2021. As a result, they want to get in on the action early and are prepared to buy IBAT before it explodes in price.
If you're intrigued, here are five reasons why Axie Infinity's early investors might be buying IBAT;
1. Fantasy Sports Leagues are highly popular.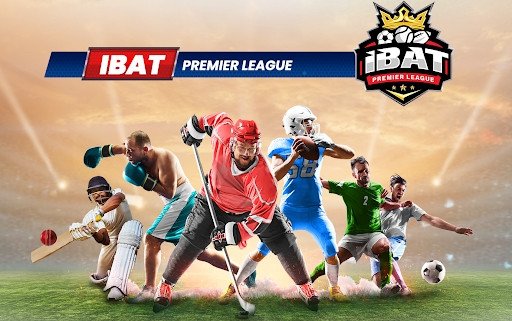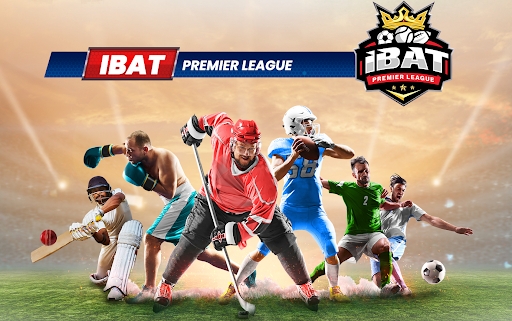 Battle Infinity is a Play-to-Earn (P2E) NFT-based fantasy sports league integrated with the metaverse. It allows players to build strategic fantasy sports league teams to battle against each other and earn prizes.
The fantasy sports league industry is incredibly popular. The game allows sports lovers to test their knowledge and see if they really know their favorite sports as well as they think they do.
American Football dominates the fantasy sports league market in the US, with over 35 million players participating. Additionally, 78% of all fantasy league players in the country are playing NFL fantasy football, leading to DraftKings becoming the NFL's first fantasy league partner in 2019.
In the UK, Football (Soccer) dominates the fantasy sports leagues, with 8 million players participating in private leagues with friends and colleagues.
One of the biggest markets for fantasy sports lies in India. Almost 50% of the 1.3 billion population watch cricket each year. The Federation of Indian Fantasy Sports (FIFS) estimated that 100 million players participate in fantasy leagues for cricket. They estimate it could reach as high as 400 million players in the next decade.
The fact that Battle Infinity is targeting rapidly growing sectors gives it a wealth of potential moving forward.
Fantasy sports leagues were valued at USD 21.4 billion in 2021, and Modar Intelligence estimates it to hit USD 48 billion by 2027
The increase in demand is primarily a result of increased popularity in sports but is also helped by increased access to technology. Developing nations have increased access to smartphones and internet penetration and can finally participate in these types of leagues directly from their handsets.
2. Its presale sold out very quickly.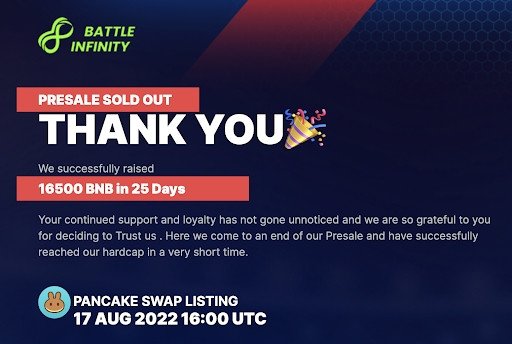 Another reason Axie Infinity's early investors are flocking to IBAT is that the presale sold out exceptionally quickly – showing the strong demand for the project.
The presale for IBAT sold out in just 24 days, in which it managed to raise 16,500 BNB – worth around USD 5 million. The presale was expected to run for 90 days but ended up completely selling out 66 days ahead of schedule.
To get a sense of the demand, the official Telegram group chat for Battle Infinity currently holds almost 21,000 members.
With such high demand, investors expect the price to continue to soar following the launch on Pancakeswap.
3. Celebrities and a strong marketing team heavily promote IBAT.
Battle Infinity has already proved its marketing clout by selling out its presale ahead of schedule. However, they have no plans to slow down and have enlisted many celebrities and a strong marketing team to keep pushing the advantages of Battle Infinity.
Urvashi Rautela, a high-profile Bollywood actress and model, is one of the leading celebrities promoting Battle Infinity. Her career started as a model when she won Miss Indian Princess in 2011, and she was also the first Indian citizen to win a Miss Tourism Model pageant held in China. She then went on to launch a decade-long successful acting career.
Urvashi was one of the top-tier celebrities who attended the project's launch party. The highly exclusive launch party was filled with celebrities from across India.
Another celebrity promoting the project includes Irfan Pathan, a former Indian cricketer.
Furthermore, IBAT has also involved an aggressive marketing team that has helped projects such as Lucky Block make a 90x gain.
With such a strong marketing push, it isn't surprising that early Axie Infinity investors are excited about the potential for IBAT.
4. It targets three highly growing sectors of the cryptocurrency industry.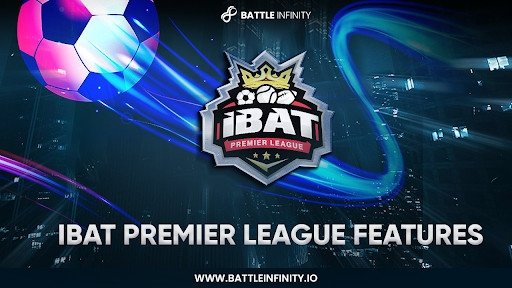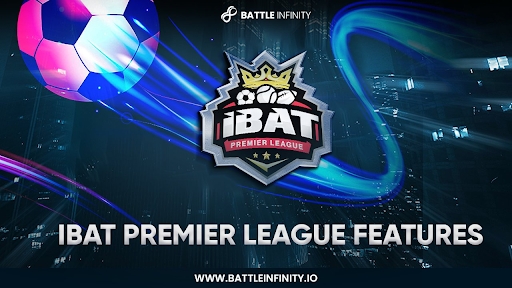 Battle Infinity's primary focus is being the NFT-based fantasy sports league sector pioneer. However, it also targets three other sectors that can drive the price of IBAT to new heights.
One of the sectors it is focusing on is the metaverse. Of course, we all know how popular the metaverse industry has become since Facebook decided to enter the sector. In 2022, around USD 120 billion worth of investments joined the metaverse.
A report by McKinsey & Company predicted that the metaverse will reach a USD 5 trillion valuation in 2030. Battle Infinity is planning on launching its metaverse, called Battle Arena. It will be a part of their entire ecosystem and will help players network and socialize. Just taking a slice of the potential industry valuation will help the price of IBAT to grow.
Another rapidly growing sector it targets is NFTs. The NFT sector is worth an estimated USD 3 billion, which increased by over 20x between 2020 and 2021. Players are expected to purchase an NFT from the Battle Store to participate in the IBAT Premier League fantasy sports league. The NFT provides the budget to start forming fantasy teams and gives them access to battle.
The last rapidly growing sector IBAT targets are the P2E economy. Axie Infinity was the breakout project in the P2E economy, leading to millions of players in developing nations to ditch their full-time roles and earn an income through the P2E metaverse.
Battle Infinity isn't only targeting the P2E sector through the fantasy sports league. They intend to launch IBAT Battle Games, a multiplayer game store where users can play NFT-based games to P2E. Players need to stake some IBAT to access the game store, and game developers can launch their games to earn an additional income if it becomes popular.
5. The Indian Factor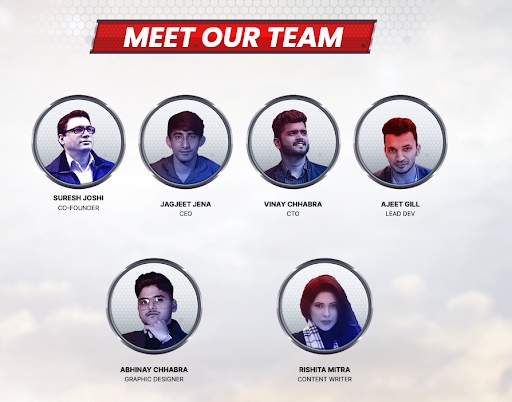 The last reason Axie Infinity's early investors are flocking to Battle Infinity is largely due to what we call "The Indian Factor."
The entire core team of developers, designers, and marketers are based in India. As a result, the project has attracted news articles to be posted on a range of Indian-based outlets such as; Livemint, Khaleej Times, Outlook India, and Yahoo Finance.
With such a heavy focus on the Indian market, it seems that Battle Infinity has a core fanbase to expand outward from.
The Indian cryptocurrency market has long produced some breakout Unicorn projects. One example is Polygon (MATIC), which Sandeep Naiwal founded. Polygon quickly became one of the top-20 ranked projects in the industry, primarily influenced by Indian investors flocking to the project.
With Battle Infinity's strong marketing push, many early Axie Infinity investors expect IBAT to replicate some of the success that MATIC experienced.
Conclusion
As you can see, Battle Infinity has a substantial list of reasons why early Axie Infinity investors seem to be buying IBAT. Moreover, the fact that the project will be the pioneer in the NFT-based fantasy league sector gives the IBAT token a strong enough reason to soar alone.
However, combining the fantasy league with the fact that Battle Infinity has a strong marketing team, a very high demand from the presale, celebrity endorsements, and a range of verticals to expand into presents an opportunity for investors to buy a token that has the potential to absolutely explode – even in a bear market.
---